The Largest Art Museums in the United States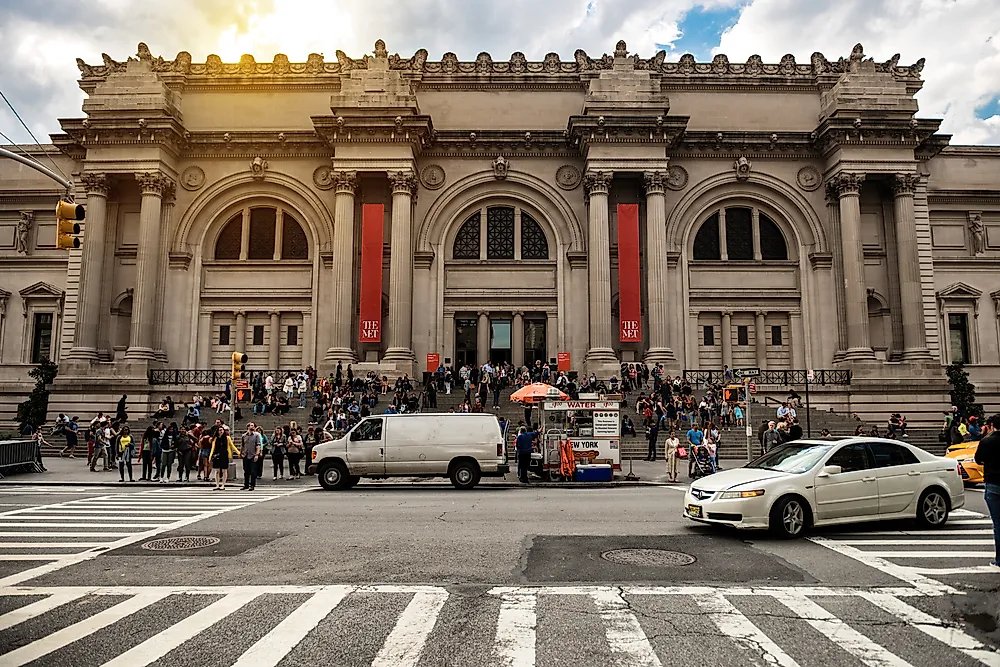 The USA prides itself for being home to several museums that are aligned to the preservation and conservation of the artistic works of both local and international artists. The following is a list of the largest museums in the United States by land area.
The Largest Art Museums
Metropolitan Museum of Art
The Metropolitan Museum of Art is the largest art museum in the country, occupying an area of 633,100 square feet. The main pieces of art work preserved in this museum are those of classical antiquity together with artworks from ancient Egypt. Others include paintings and sculptures drawn from Europe and modern art works which are proudly designed and developed by the local American artists. The museum came into existence in the year 1870 with the intention of promoting art as part of the school curriculum.
Art Institute of Chicago
Chicago is home to an art institute of their own. The museum measures 280,000 square feet in area and its foundation was back in the year 1879. It is documented as one of the oldest museums in the USA. The museum is known for drawing mammoth crowds of visitors locally and internationally. The museum is more inclined to the preservation of scientific works hence acts as a catalyst to enhance research work for the American Scientists.
National Gallery of Art
This gallery museum is undoubtedly the largest in the state of Washington DC measuring 271000 hence a major and significant landmark in the city. The gallery museum is easily accessible due to the act by the government to make entry free. It was established in the year 1937 and play host to collections from paintings, prints, photography works, spectacular drawings and popular medals of national heroes and heroines to the state and country at large.
MASS MoCA
This art museum is located in the city of North Adams in Massachusetts. Initially, the building that plays host to this museum was a factory before its conversion into a gallery. The museum's main focus is centered on the promotion of contemporary art.
Conclusion
The art museums in the USA are playing a vital supportive role to the artworks developed by the local and international artists
The Largest Art Museums in the United States
| Rank | Museum Name | Location | Size (Square Feet) |
| --- | --- | --- | --- |
| 1 | Metropolitan Museum of Art | New York, New York | 633,100 |
| 2 | Art Institute of Chicago | Chicago, Illinois | 280,000 |
| 3 | National Gallery of Art | Washington, D.C. | 271,000 |
| 4 | MASS MoCA | North Adams, Massachusetts | 249,990 |
| 5 | Museum of Fine Arts | Boston, Massachusetts | 221,000 |
| 6 | Minneapolis Institute of Art | Minneapolis, Minnesota | 188,000 |
| 7 | San Francisco Museum of Modern Art | San Francisco, California | 170,000 |
| 8 | Denver Art Museum | Denver, Colorado | 160,000 |
| 9 | Philadelphia Museum of Art | Philadelphia, Pennsylvania | 160,000 |
| 10 | Dia:Beacon | Beacon, New York | 160,000 |
| 11 | Dallas Museum of Art | Dallas, Texas | 159,000 |
| 12 | Detroit Institute of Arts | Detroit, Michigan | 150,000 |
| 13 | Indianapolis Museum of Art | Indianapolis, Indiana | 143,000 |
| 14 | Brooklyn Museum | New York, New York | 140,000 |
| 15 | Virginia Museum of Fine Arts | Richmond, Virginia | 135,000 |
| 16 | Cleveland Museum of Art | Cleveland, Ohio | 133,000 |
| 17 | Houston Museum of Fine Arts | Houston, Texas | 130,000 |
| 18 | Milwaukee Art Museum | Milwaukee, Wisconsin | 128,000 |
| 19 | Museum of Modern Art | New York, New York | 125,000 |
| 20 | Portland Art Museum | Portland, Oregon | 112,000 |
| 21 | Carnegie Museum of Art | Pittsburgh, Pennsylvania | 110,000 |
| 22 | Saint Louis Art Museum | St. Louis, Missouri | 110,000 |
| 23 | Smithsonian American Art Museum | Washington, D.C. | 95,000 |
| 24 | Toledo Museum of Art | Toledo, Ohio | 86,000 |
| 25 | de Young | San Francisco, California | 85,000 |
| 26 | Nelson-Atkins Museum of Art | Kansas City, Missouri | 85,000 |