The Economy Of South Africa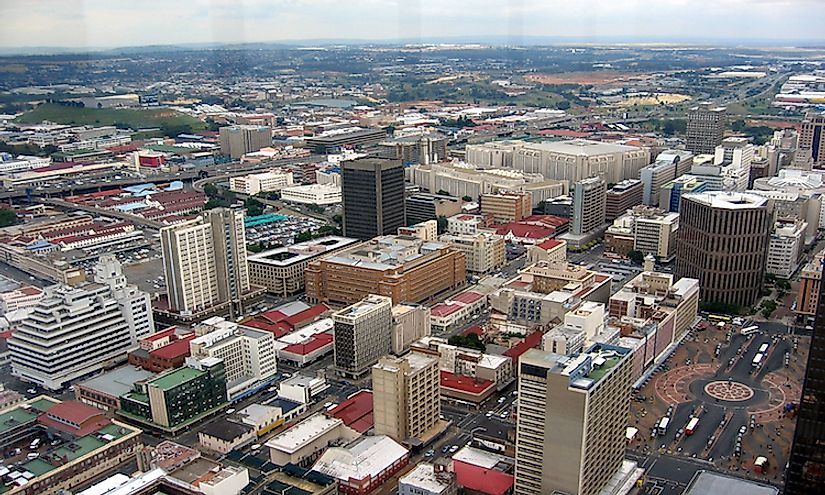 South Africa, ranked as an upper middle-income economy, accounts for 24% of Africa's gross domestic product (PPP) and is the second largest economy in Africa behind Nigeria. The gross domestic product of South Africa has nearly tripled to $400 billion since 1996, and its foreign exchange reserves have added up from $3 billion to almost $50 billion which has resulted in a diverse economy whose middle class keeps growing in just two decades after the end of apartheid.
Overview Of The Economy Of South Africa
In 2015 South Africa had a GDP of $725.005 billion and a nominal GDP of $323.809 billion. The nominal GDP is ranked 35th and 30th by PPP. South Africa recorded a GDP growth rate of 1.5% in 2014, 1.3% in 2015, and 0.6% in 2016 it is estimated to grow by 1.1% in 2017. In 2015 the GDP per capita of South Africa was estimated at $13,215 while the nominal GDP was standing at $5,902. In 2011 the service sector contributed to 65.9% of the economy while industry and agriculture contributed 31.6% and 2.5% respectively. South Africa experienced an inflation rate of 4.4% in 2015 while 26.2% of the population was living below poverty line in 2011. The country's unemployment rate was 27.1% in 2016 and is ranked 38th in regards to ease of doing business. South Africa's labor force was estimated at 20.9994 million in 2015 being distributed to various sectors and in 2007, services sector employed 65% of the labor force, industry 26%, and agriculture 9%. In 2012 the country's public debt accounted for 43.3% of the GDP and its foreign investments were valued at $54.98 billion. In 2012 the state's revenues were estimated at $95.27 billion and expenses at $116.5 billion.
Leading Industries Of South Africa
The service sector in South Africa is dominated by telecommunications, business process outsourcing, tourism and financial services. The primary products dominating the agriculture industry in South Africa are grapefruit, chicory roots, cereals, maize, castor oil seed, sisal, fiber crops, and pears. The major industries in the country are gold, platinum and diamond mining, minerals and other metals, machinery, and equipment.
Top Exports And Export Partners Of South Africa
South Africa is ranked 37th largest export economy in the world. The leading export goods are gold, platinum, diamonds, machinery and equipment other metals and minerals. In 2012 the country's top export partners were China taking 14.5%, the US taking 7.9%, Japan taking 5.7%, Germany taking 5.5%, India taking 4.5%, and the UK taking 4.1% of the total exports from South Africa.
Top Imports And Import Partners Of South Africa
South Africa is the world's 33rd largest importing economy. In 2012 the country's top imports were machinery and equipment, petroleum products, chemicals, foodstuffs and scientific instruments. The country's top import partners are China accounting for 14.9%, Germany 10.1%, United States 7.3%, Saudi Arabia 7.2%, India with 4.6% and Japan accounting for 4.5% of the country's total import.
Challenges To The Economy Of South Africa
Despite South Africa having an immense increase in its foreign reserves and gross domestic product, the economy continues to face some challenges. The country suffers from political mismanagement, low levels of education, crime, growing public debt, income inequality, and high levels of unemployment which negatively impacts the economy of South Africa. In 2016 the challenges that affect the ease of doing business in South Africa are a shortage of educated workers, prohibitory labor regulations, corruption, political instability, and incompetent government bureaucracy.