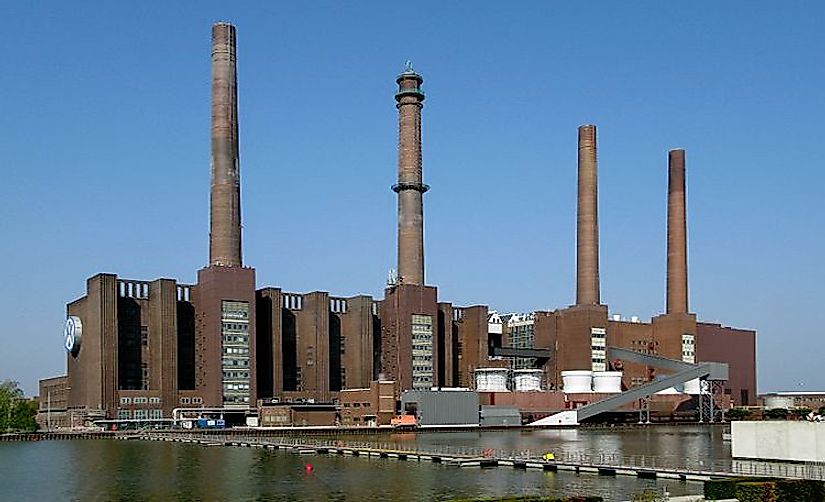 Germany is Europe's largest national economy and ranks fourth as the largest economy by nominal GDP in the world. It is also the fifth largest economy in the world by GDP (PPP). Germany is among the founders of the European Union and the Eurozone. The economy of the country is based on a social market economy. The country has one of the most skilled workforces in Europe especially in its major industries including car manufacture, machinery, household equipment and chemicals. Germany is also the 3rd largest agricultural producer in Europe making it possible to cater to 90% of its nutritional needs.
Overview Of The Economy Of Germany
Germany has a GDP of $4.0 trillion by PPP and nominal GDP of $3.5 trillion. The nominal GDP ranks fourth while the GDP based on purchasing power parity (PPP) ranks 5th. The GDP had a positive growth rate of 1.7% in 2015. GDP per capita based on PPP is estimated at $48000 and $42000 by nominal GDP. About 54.1% of the GDP is used in household consumption making it the largest GDP composition by end users. Services are estimated to contribute 69.1% to the GDP followed by industries at 30.2% and agriculture at 0.7%. Germany has one of the lowest inflation rates of about 0.5%, an unemployment rate of 4.2%. 15.5% of the population lives below the poverty line. The laborforce is composed of 45 million people and 73.8% are engaged in service industry, 24.6% employed by industries and 1.6% working in the agricultural sector. The public debt is estimated at 72% of the GDP. Germany's revenue is at $1.1 trillion against expenses of $1.1 trillion. The country's foreign reserves are estimated to be $0.4 trillion.
Main Industries Of Germany
Germany is dominated by manufacturing industries including automotive, chemicals, metals such as iron and steel, electrical equipment, coal, ships, machine tools, high precision equipment, optics, pharmaceuticals, textiles, and plastic goods.
Main Export Goods Of Germany
Germany earns about $1.5 trillion from its exports. The primary export goods include motor vehicles, vehicle parts, aircraft and spacecraft, packaged medicaments,
Main Export Partners Of Germany
German exports her goods to the US, France, the UK, China, the Netherlands, Belgium, Czech Republic, Sweden, Hungary, Italy, Austria, Switzerland, and Poland. Germany is the world's second-largest export market.
Main Import Goods Of Germany
Germany spends about $1.2 trillion on imports. Germany's top imports include machinery, electronic equipment, medical equipment, technical equipment, vehicles and vehicle parts, crude petroleum, refined petroleum, agricultural products and foodstuffs.
Main Import Partners Of Germany
Netherlands is the leading import partner to Germany at 13.6% followed by France at 7.6% China 7.3%, Belgium, Italy, Poland, US, Czech Republic, UK, Austria, and Switzerland. Other import partners include Sweden, Turkey, Spain, and Russia.
Challenges To The Economy Of Germany
Germany's economy is faced with problems such as low population growth which eventually affects the size of the labor force as well as increase government spending on healthcare for the aged and pension facilities. The low population growth is attributed to low birth rates especially among the highly educated. Other problems include low investments levels.
Future Plans
Germany has plans to reduce the overreliance on nuclear energy for renewable sources of energy. The primary source of renewable energy it hopes to capitalize on is hydroelectric power. Other plans include introducing and enacting social reforms and foreign as well as local private investments, especially in infrastructure.