Economics
The Economy Of Cuba
Cuban economy is a planned economy that is dominated by state-run enterprises and state-employed labor force.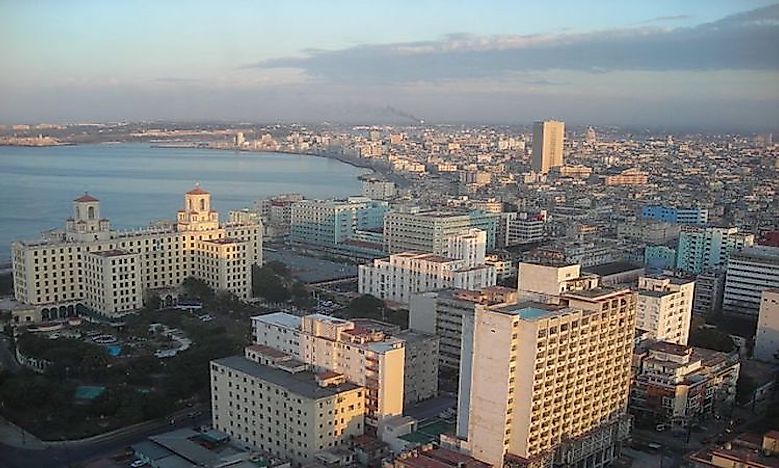 The Cuban economy is a planned economy that is dominated by state-run enterprises and state-employed labor force. Most of Cuba's industries are either owned or run by the government, and most of its labor force is employed by the state. Due to the fall of the Soviet Union, the communist party advocated for the formation of cooperatives and also encouraged self-employment. In 2000 Cuba's public sector employment was at 76% while the employment in the private sector was comprised of self-employed people stood at 23% comparing to the same ratio taken in 1981 of 91% to 8% respectively.
Overview Of The Economy Of Cuba
In 2012, Cuba had a GDP by PPP of $121 billion and a nominal GDP of $72.3billion. The country was ranked 66th by nominal GDP and 66th by PPP. In 2015, Cuba registered a GDP growth rate of 4.7% and was estimated to grow in the years to come. In the same year, service sector contributed 72.7% of the GDP, while the industry and agricultural sector contribute 23.5% and 4% of the GDP respectively. In 2015, Cuba experienced an inflation rate of 4.4% while 1.5% of its population lives below poverty line. Cuba's unemployment rate was 3% in the same year. In 2010, Cuba's GDP per capita was estimated at $10,200. In 2015, Cuba's labor force was estimated at 5.111 million which is distributed in two main sectors the public sector with 72.3% and personal sector with 27.7%. The country's public debt by December 2014 stood at $25.21billion while the economic aid was $87.8 billion. The state's revenues in 2015 were estimated at $2.721billion while its expenses stood at $2.919billion.
Leading Industries Of Cuba
The service sector in Cuba is dominated by tourism, retail, and finance which generated $1.7billion. The primary products dominating the agricultural industry in Cuba are sugarcane, potatoes, tobacco, rice, coffee, citrus, livestock, and beans. The country's major industries are biotechnology and pharmaceutical.
Top Exports And Export Partners Of Cuba
Cuba is ranked as 113th leading world's export economy. The main export products are sugar, medical products, tobacco, nickel, coffee, citrus, and shellfish. The country's top export partners are Venezuela taking 33.5%, Canada taking 15.9%, China taking 9.5%and Netherlands taking 4.5% of the total exports.
Top Imports And Import Partners Of Cuba
Cuba is the 89th, largest importing economy in the world. The country's top imports are food, machinery and equipment, chemicals, and petroleum. The country's top import partners are Venezuela with 38.7%, China with 9.8%, Spain with 8.4%, Brazil with 4.7% and Algeria with 4.4% of the country's total import.
Cuba's Economy Prior the Revolution
Despite income inequality becoming high accompanied by capital outflows to foreign countries, Cuba still ranks as one of the high-income countries in Latin America since way back in 1870. In the early part of Century, Cuba's economy was growing rapidly because it exported to the US making the country one of the most prosperous among the Latin American countries. Cuba's tourism sector was made significant by the United States due to their geographical proximity which made it easier and a more popular holiday destination for the wealthy Americans especially for the gamblers, golfers, and horse riding. The US had dominated major industries monopolizing about 25% of Cuba's land that paved the way for poverty and unemployment which triggered high migration levels of crime and prostitution.
This page was last updated on April 25, 2017.
Citations
Your MLA Citation
Your APA Citation
Your Chicago Citation
Your Harvard Citation
Remember to italicize the title of this article in your Harvard citation.