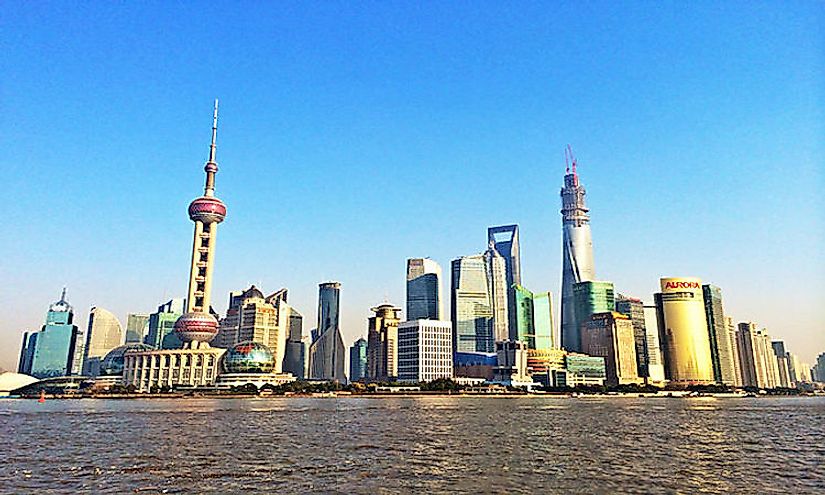 Overview Of The Economy Of China
China has a socialist market economy, which means that state-owned businesses are in the majority. The state-owned sector works based on an open-market economy, which is based on supply and demand. This approach is sometimes called market capitalism. Based on nominal gross domestic product (GDP), China has the second largest economy in the world and based on purchasing power parity (PPP), it is the biggest. For around 3 decades, its economy was the fastest growing in the world at an average of 10% per year.
The 2016 nominal GDP of China is $11.4 trillion with a GDP per capita of $8,260. It has a workforce size of 807 million people. Of these working individuals, 40.6% work in the services sector, 29.9% in industry, and 29.5% in agriculture.
Leading Industries Of China
The economy of China is based on diverse sectors. Some of these include: iron, aluminum, and coal mining; fertilizers: chemicals; footwear; toys; food processing; machinery; automobiles; and heavy engineering. The services industry contributes 50.5% of the national GDP, the industry sector contributes 40.5%, and agriculture contributes 9%.
Top Export Goods And Export Partners Of China
In 2014, China exported $2.37 trillion worth of goods. The largest export category is machines, specifically electronics, which represent almost half of total exports, $1.13 trillion. Its principal exports include: computers (8.8%), broadcasting equipment (6.6%), telephones (4.5%), integrated circuits (2.6%), and office machine parts (2%). China's biggest export partners include: the United States ($432 billion), Hong Kong ($258 billion), Japan ($166 billion), Germany ($101 billion), and South Korea ($88.9 billion).
Top Import Goods And Import Partners
In 2014, China imported $1.53 trillion worth of goods, placing China as the second largest importer in the world. This gave the country a trade surplus of $834 billion. Its primary imports include crude petroleum ($205 billion), integrated circuits ($135 billion), iron ore ($73.4 billion), gold ($63.9 billion), and cars ($55.2 billion). China imports most of its products from the following countries: South Korea ($142 billion), the US ($134 billion), other Asian countries ($131 billion), Japan ($131 billion), and Germany ($96.7 billion).
Challenges Faced By The Economy Of China
Although China has had one of the strongest economies in the world, it is currently facing some challenges due to weakening currency and declining money supplies. According to some economists, the country has been overproducing and over-developing because of an overestimate of demand. For example, manufacturers have produced a surplus of goods that still haven't been sold and real estate developers have built a surplus of homes that still haven't been occupied. In addition, the country has relied heavily on lending money and making investments. However, this is not enough to drive growth.
Future Economic Plans
The government has developed a new economic plan in order to address these challenges. One of the plan's objectives is to double the GDP by 2020 over that of 2010. Its growth is expected to slow down to below 7%. Some experts believe the country will increase its deficits in order to promote economic growth and implement a strong monetary policy. Other experts believe the country might tap into its foreign reserves should it need to pay down external debts.