Travel
The Busiest Ports-of-call For Northern European Cruises
Rostock is the busiest port-of-call for Northern European cruises.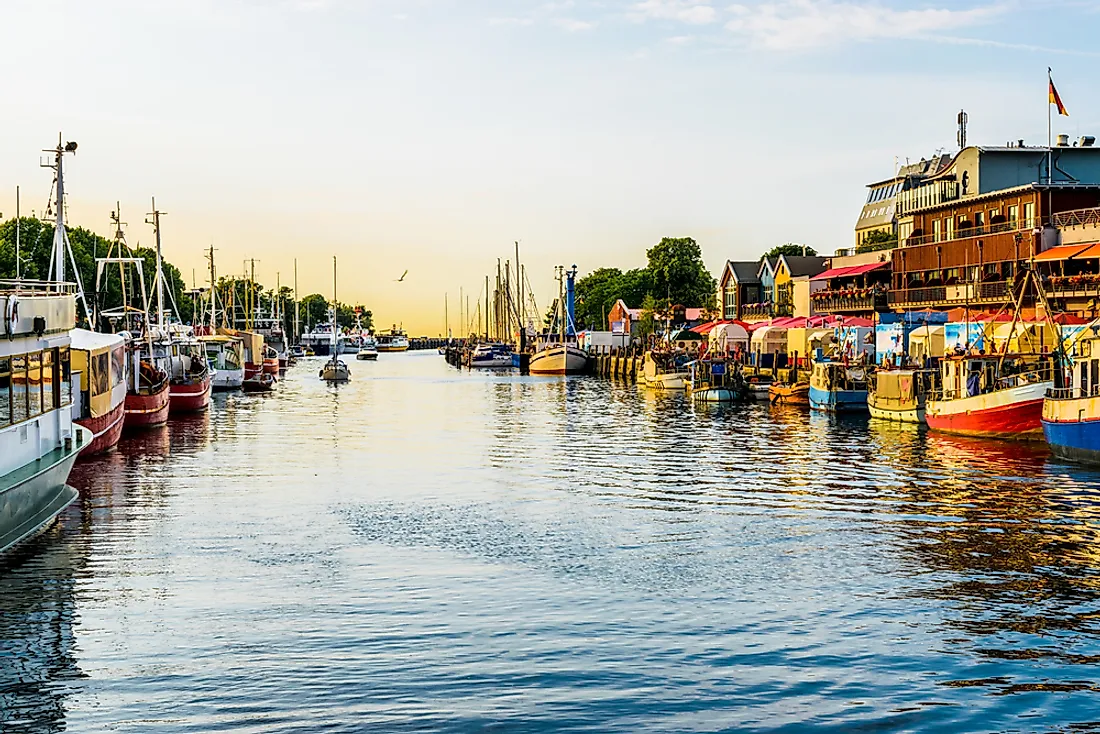 Northern Europe is famous for its scenic beauty, cultural treasures, and historical landmarks. Cruises to the region are therefore extremely popular. Such cruises carry passengers to various ports-of-call that serve as the gateway to interesting and exciting tourist destinations located nearby. Here is a list of some of the most popular ports-of-call for Northern European cruises. Not all of these ports are located in Northern Europe but serve as a port-of-call or a departure port for many cruises active in the region.
Rostock
Rostock a city and a port located on the Baltic Sea coast in the German state of Mecklenburg-Vorpommern. It is the busiest port of call for Northern European cruises. Rostock acts as the gateway to Berlin and other German cities. Berlin is about 3 to 4 hours away from Rostock by train, and many cruise passengers leaving the vessel at the port head straight for Berlin. Rostock itself and its suburb of Warnemunde are also fascinating destinations with a wealth of history, traditional architecture, and maritime traditions. Warnemunde is an attractive seaside resort located at the mouth of a river where summer is the busiest tourist season. Yacht races, nighttime parties, and other festivities throughout the year attract cruises to the region in large numbers.
Stockholm
The capital city of Sweden is the second busiest port-of-call in Northern Europe for cruises. Stadsgarden and Frihamnen are two major cruise terminals in Stockholm. The form is right at the city center and close to the major cultural attractions, historical sights, and shopping areas of Stockholm. Frihamnen, on the other hand, is a more recently built passenger cruise terminal located at some distance from the Old Town. It was built to accommodate cruises that depart from Stockholm but is also visited by other cruises.
St Petersburg
The historic city of St. Petersburg in Russia is also a popular destination for cruises active in Northern Europe. To dock close to the city center at the English Embankment or the Lieutenant Schmidt Embankment, the vessels need to be considerably small in size. Vessels of larger size can, however, dock at the Marine Facade, a brand new facility built for receiving cruise ships. St. Petersburg hosts a plethora of historical and cultural attractions including palaces, cathedrals, museums, etc.
Bergen
Bergen is a city in Hordaland on the west coast of Norway. It is the fourth busiest port-of-call for cruise ships in Northern Europe. More than 300 cruise ships visit the port in Bergen every year and carry nearly half a million passengers. More than 50% of these passengers are from the UK or Germany. Bergen is famous for its cultural and architectural landscape. The Bryggen UNESCO World Heritage Site located on the Vågen harbor's eastern side is also a famous tourist attraction in the area.
Tallinn
Estonia's capital and largest city, Tallinn, is also a popular port-of-call for cruise vessels. The city is located on the Gulf of Finland in the country's northern coast in the Harju County. The Old Town of Tallinn, a UNESCO World Heritage Site, is a top tourist destination for visitors to the city. There are several other attractions in Tallinn like the Estonian Open Air Museum, Tallinn Zoo, Seaplane Harbour, etc. The Tallinn Passenger Port received over 5 million cruise passengers in 2017. Many cruises depart from Tallinn carrying passengers who visit the city by road, rail or air and then embark on the cruise starting from the port at Tallinn. Such cruises are usually in cooperation with Tallinn Airport to ensure easy transfer of passengers arriving by air to the vessel.
Lisbon
Lisbon is the largest and capital city of Portugal. The Port of Lisbon is equipped with four cruise terminals from where cruise passengers can take buses, trams or the underground to visit the town. Lisbon is host to a wealth of historical and cultural attractions that the visitors can enjoy once in the city. Although Lisbon is not in Northern Europe, it is a port-of-call or a departure port for many of the cruises operating in Northern Europe.
Helsinki
Helsinki is Finland's largest and capital city. It is located on the shores of the Gulf of Finland in southern Finland. The Helsinki port is the seventh busiest port-of-call for cruises operating in Northern Europe. Over 300 cruise ships and 4 million cruise passengers visit the port every year. International cruise ship docks are present at four locations in Helsinki. These are Hernesaari, South Harbour, West Harbour, and Katajanokka. The city has numerous attractions including museums, theaters, parks, gardens, etc., that attract visitors to the city.
Cadiz
Cadiz, Western Europe's oldest continually inhabited city, is an important port-of-call or departure port for cruise ships sailing to Northern Europe. It is located in southwestern Spain where it is the capital of the Province of Cádiz. The city itself is full of historical, cultural, and natural landmarks that make it a popular tourist destination. It boasts of cathedrals of unusual architecture, an 18th-century watchtower, an ancient Roman theater, many plazas, beaches, etc.
Geiranger
The small Norwegian tourist village of Geiranger is located in western Norway at the head of the Geirangerfjorden. The village is home to some of Europe's most spectacular natural sights. The Geirangerfjord is a UNESCO World Heritage Site. The port at Geiranger is one of the busiest cruise ship ports in Northern Europe. Around 140 to 180 ships visit this port in the tourist season. The port is equipped with facilities like a cruise terminal, anchor positions for ships of different sizes, and a Seawalk.
The Busiest Ports-of-call For Northern European Cruises
| Rank | Port-of-call | Cruise Passenger number (in 1000's) |
| --- | --- | --- |
| 1 | Rostock | 642 |
| 2 | Stockholm | 600 |
| 3 | St Petersburg | 581.4 |
| 4 | Bergen | 559.7 |
| 5 | Tallinn | 542.8 |
| 6 | Lisbon | 521 |
| 7 | Helsinki | 478 |
| 8 | Cadiz | 387.9 |
| 9 | Geiranger | 349.8 |
About the Author
Oishimaya is an Indian native, currently residing in Kolkata. She has earned her Ph.D. degree and is presently engaged in full-time freelance writing and editing. She is an avid reader and travel enthusiast and is sensitively aware of her surroundings, both locally and globally. She loves mingling with people of eclectic cultures and also participates in activities concerning wildlife conservation.
This page was last updated on October 5, 2018.
Citations
Your MLA Citation
Your APA Citation
Your Chicago Citation
Your Harvard Citation
Remember to italicize the title of this article in your Harvard citation.