Travel
The Biggest Music Festivals In The World
The music festival industry is a fast growing industry across the world.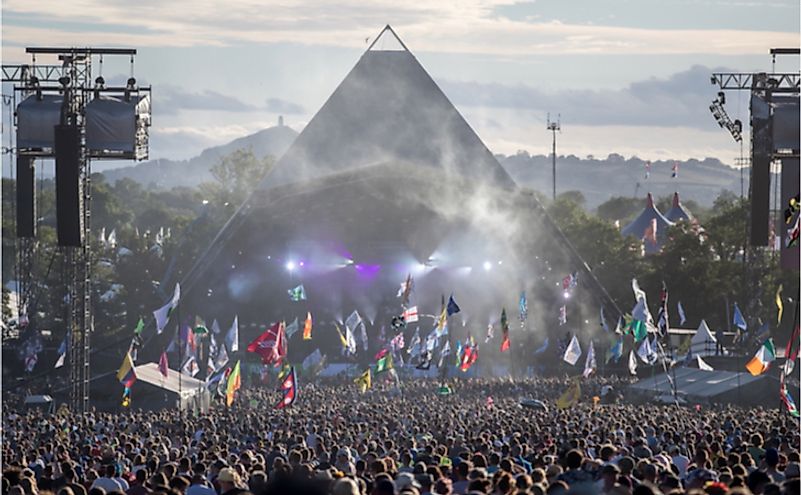 The music festival industry is currently worth $3 billion USD. It is a fast-growing industry across the world. The international music festivals provide a platform for local and national talents to showcase their work to the public on a global platform. They also allow cultural exchange and add to the revenues of the tourist industry of the country. Large music festivals attract huge crowds that help the local economy flourish by providing a temporary source of income to locals involved in arranging and executing the festival. BBC has presented a list of some of the world's biggest music festivals. They are mentioned below.
7. The Donauinselfest -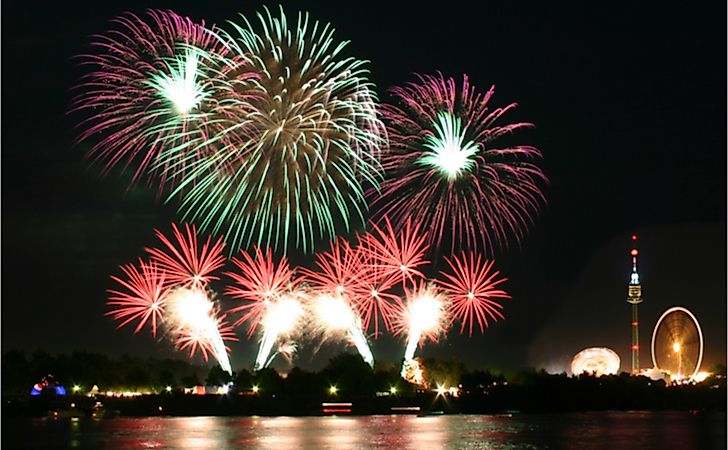 BBC declares Donauinselfest as the largest open-air music festival in the world. It is held every year at the Donauinsel Island in Vienna, Austria. SPÖ Wien hosts this event. Over 3 million visitors attend the festival held over a period of three days. Open-air stages and tented areas are built to host the performances and guests attending the festival. Hundreds of volunteers and police ensure that safety standards are maintained. Musicians arrive from around the world and performances cover a wide variety of genres. Food kiosks offering various international cuisines are set up in the festival area.
6. Mawazine -
The Mawazine is another music festival that is held on a grand scale and attracts over 2 million visitors. It is an annual festival held in the Moroccan capital of Rabat over a period of nine days. Musicians of international fame like Whitney Houston, Mariah Carey, Carlos Santana, Elton John, and many others have performed at this festival. Arabic, African, and international music performances are hosted at the Mawazine. The festival was first held in 2001 under the patronage of the King of Morocco to boost international tourism in the country. Most of the acts at the festival are free. In 2003, 2.5 million people attended the Mawazine.
5. Summerfest -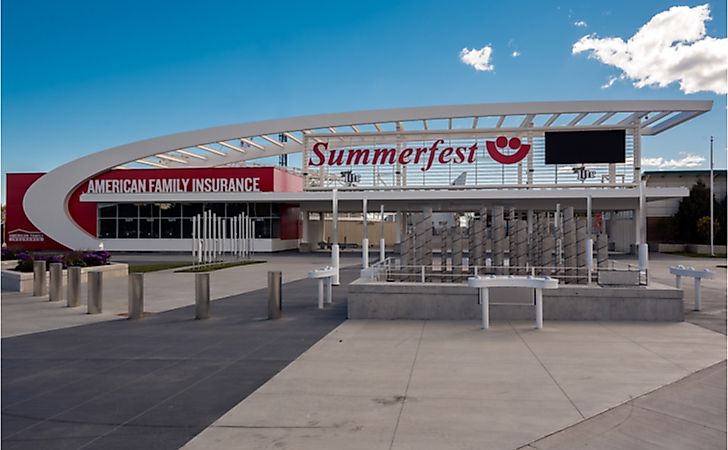 Summerfest is an annual music festival held in the Henry Maier Festival Park by a lakefront in Milwaukee in the US state of Wisconsin. It was established in 1968 and soon became extremely popular. Today, this eleven-day festival is attended by about 850,000 people. Many stages are set up for the festival. Local, national, and international musicians from a variety of music genres participate in the Summerfest. A variety of local and international cuisines are also offered to visitors. Comedy acts, fireworks, family activities, etc., are some other attractions of this event.
4. Glastonbury -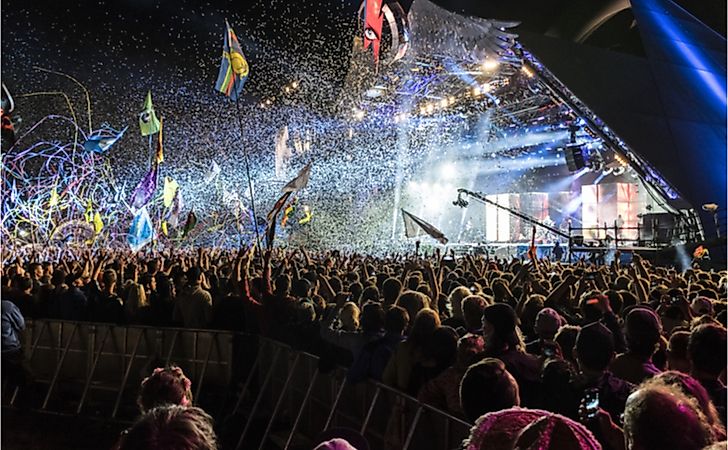 Glastonbury boasts of the title of "the largest green-field music and performing arts festival in the world". It is a 5-day festival held close to Pilton in Somerset, England. The festival hosts a variety of events like contemporary music, dance, theater, cabaret, circus, and even comedy. About 200,000 people attend Glastonbury each day. Leading rock and pop artists perform in the festival alongside new and upcoming artists.
3. Pol'and'Rock Festival -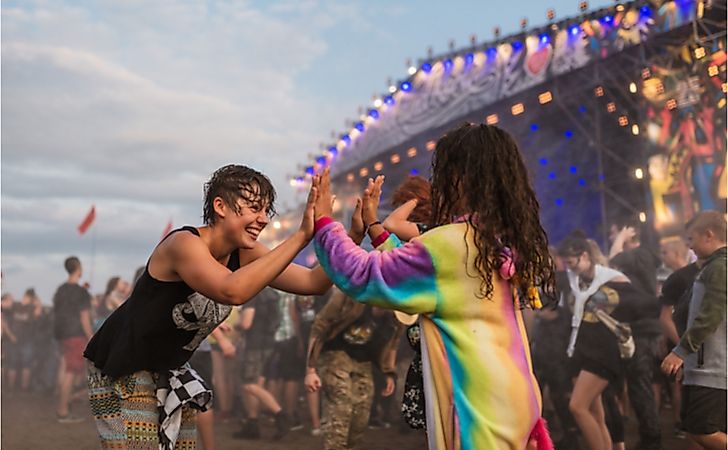 The Pol'and'Rock Festival in western Poland is a three-day annual festival of cultural shows that are free for all. About 400,000 people attend the festival each year. It is inspired by the legendary Woodstock Festival of the US and was previously named the Woodstock Festival Poland. It started in 1995 and was founded by Jurek Owsiak. The festival is held at the end of July or beginning of August. Rock music dominates the shows but performances of other genres ranging from folk to reggae, electronic, and classical music are also held during the festival.
2. Rock In Rio -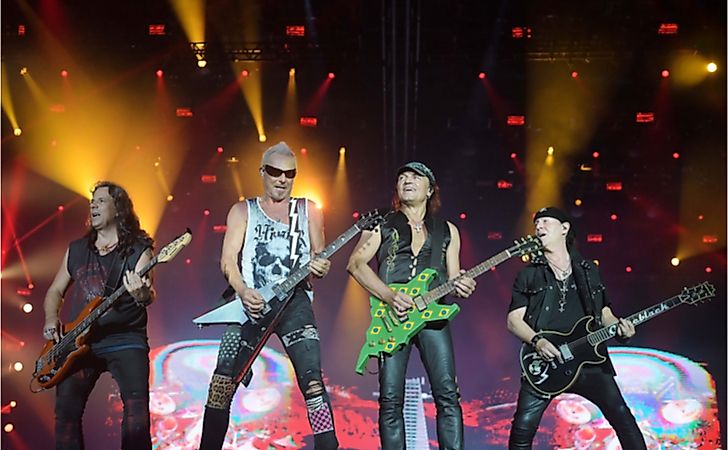 The Rock In Rio is also one of the world's largest music festivals. It originated in Brazil's Rio de Janeiro but later branched into Las Vegas, Madrid, and Lisbon. Roberto Medina, a Brazilian entrepreneur, started this festival. The first event of Rock In Rio was held in 1985 in Rio de Janeiro. It attended by more than 1.5 million people. Several incarnations of Rock In Rio has been held since then including 7 in Rio de Janeiro, 8 in Lisbon, 3 in Madrid, and 1 in Las Vegas. Various genres of music are performed during this festival including rock, pop, heavy metal, and indie.
1. Exit Festival -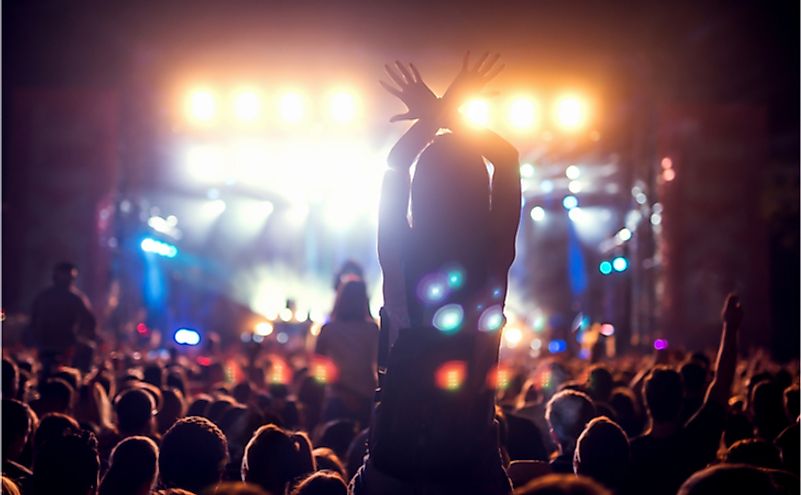 The EXIT Festival is a popular summer music festival held in Petrovaradin Fortress, an old fortress, in Novi Sad, Serbia. Over 200,000 music lovers attend the festival. Most of them come from the UK, Belgium, the Netherlands, and Germany. In the past few years, the number of attendees from the East European countries has also increased. EXIT was founded in 2000 as a student movement in the University Park but was shifted to its present day location the next year. It has won several awards like the 'Best Overseas Festival' award in 2007 at the UK Festival Awards.
About the Author
Oishimaya is an Indian native, currently residing in Kolkata. She has earned her Ph.D. degree and is presently engaged in full-time freelance writing and editing. She is an avid reader and travel enthusiast and is sensitively aware of her surroundings, both locally and globally. She loves mingling with people of eclectic cultures and also participates in activities concerning wildlife conservation.
This page was last updated on November 27, 2019.
Citations
Your MLA Citation
Your APA Citation
Your Chicago Citation
Your Harvard Citation
Remember to italicize the title of this article in your Harvard citation.