Pentagonal Mart, China – Unique Places around the World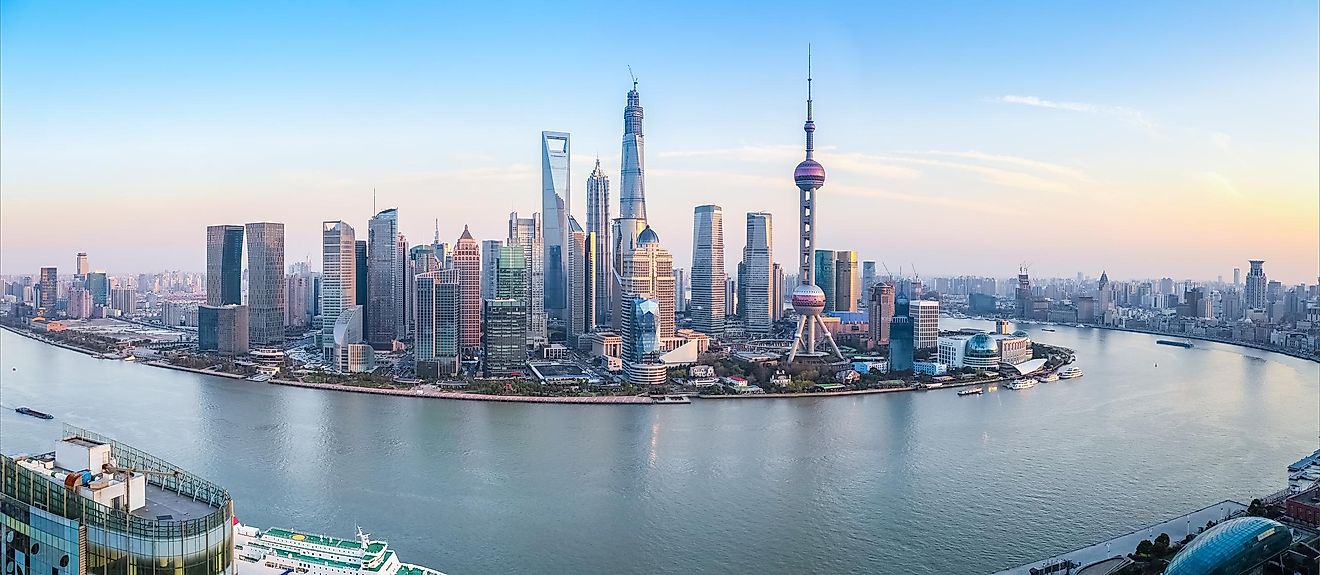 This colossal shopping mall, the Pentagonal Mart, is located in the Pudong district of Shanghai, China. The building is famous for being the largest in Shanghai and for its imitation of the US Defense Department headquarters in Virginia. Shop buildings fill the majority of the complex with a large outdoor section in the middle of the pentagonal structure. Along with shopping areas, there are also conference and presentation areas. The regional logistics center of UNICEF is also housed at the Pentagonal Mart.
4. Tourism
Due to its vast size, the building is on the outskirts of Shanghai, making access to it more difficult for tourists to visit. It can, however, be reached in forty minutes from the center of Shanghai by car. Unlike most bustling malls, there are few shops and few customers. The mall seems to have failed as a shopping center. Of those who do visit, most are seen at a grocery store, one of the few open within the complex. Until now the place was not a popular tourist attraction, but its title as the empty Pentagon of Shanghai has begun to draw curious foreigners to explore the vast empty mall.
3. Uniqueness
Chinese media claimed that the lack of business had to do with the remote location and the difficult-to-navigate layout. Ironically, the Pentagonal Mart was built for quick travel by foot from store to store. Engineers at the outset called the building a clever design. It is perhaps the world's largest almost abandoned shopping mall. Nevertheless, the size and shape of the building in China's largest city make it a unique place to visit. The labyrinth interior may also offer a fun, if eerie, an adventure for tourists.
2. History
Shanghai Megamall, the owner of Pentagonal Mart, was encouraged by the Chinese government to build the complex, which was completed in 2009 at the cost of $200 million. It was one of the several projects of large-scale development promoted by the government. It was initially intended to be a small commodities market but retailers were put-off by the intricate layout of the building. Customers also failed to come once the government attempted to turn it into an outlet center for imported products.
1. Threats
Currently, there are no plans for demolishing the building or for putting it to another use. Owners of the complex and the Chinese government hope the grand opening of Shanghai Disney Resort in June of 2016, just five miles from the Pentagonal Mart, will bring in business. Others have suggested it be converted into private residences or that a more aesthetically pleasing and environmentally friendly approach be taken by owners such as roof-top gardens and solar panels. The fate of Pentagonal Mart remains to be seen in the year to come.