Parque Nacional Torres del Paine, Chile - Unique Places Around The World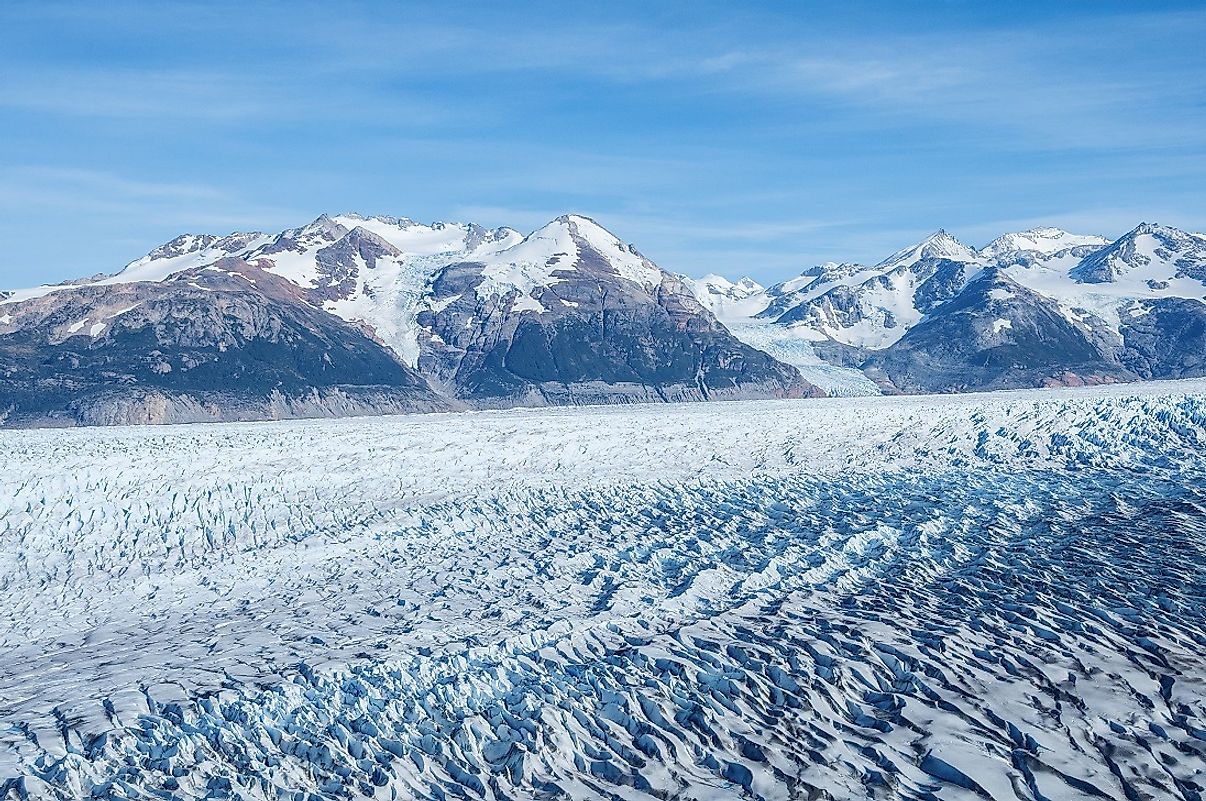 5. Description
One of the world's most pristine places is to be found high up in Chilean Patagonia. Parque Nacional Torres del Paine, a UNESCO World Heritage Site in Chile, has also been declared as a biosphere reserve due to the pure and clean waters in its glaciers, waterfalls, mirror lakes, lagoons, and well-stocked rivers. Its flora and fauna are second to none in the world in terms of their uniqueness. Any tourist should find the park a perfect destination for trekking, camping, backpacking, and exploration. It is located 70 miles north of Puerto Natales City in Chile, and the best time to visit this park is from December to February, when the park has longer daylight hours. Torres del Paine makes our list of the most beautiful places in the world.
4. Tourism
Torres del Paine has a popular following all over the world, with its estimated visitor count reaching 140,000 a year. The park has a reputation for being one of the most beautiful places in the world. Hiking is one of the most popular activities during summer months, and there are backpackers' refuge shelters along the popular trails, camping sites are also available, and there is even a luxury hotel situated at the park's entrance. For the average tourist, the jump-off point to Torres del Pine will be Santiago, Chile. From there one will board a plane to Punta Arenas City, and then take a car to Punta Natales City. Taking a bus or car to the park entrance from the Natales City Exit will lead one to Porteria Sarmiento, the main entrance to the park.
3. Uniqueness
Torres del Paine is the piece de resistance of Chile's national parks. It is a showcase of what amazing things earth's movements did some 12 million years ago. Its spectacular snow-capped mountain peaks and permanent glaciers leave the tourists who come here breathless. Flora and fauna abound along its many waterfalls, lagoons, and mirror lakes. One can fish, climb, camp, hike, ice-trek, kayak, or just enjoy the magnificence of the park itself while visiting. Hikers and backpackers have a huge network of trails and paths that lead to even more spectacular scenery. Park services are also available, including food, telephone, accommodations, picnic areas, and first aid centers. October to April has the most tourist traffic, while May to September sees the fewest visitors.
2. Habitat
The park has flora and fauna unlike few places elsewhere in terms of their beauty and rareness. Four types of vegetation zones exist in the park. Namely, these are Andean desert, Patagonian steppe, Pre-Andean shrublands, and Magellanic sub-polar forests. The flora in Torres del Paine consists of shrubs, Beech trees, cushion plants, and seven species of orchids. Flowering plants also abound, like the evergreen E. coccineum (Chilean firebrush) and the c. uniflora (Singleflower knapweed). Some of the area's plants are desert types, and some are herbaceous. These include the mata varrosa, mata negra, calafate, and senecio. The park's fauna ranges from the "Endangered" Chilean huemul (South Andean deer) to all manner of other, often rare, animals and birds. The animal life notably includes pumas, deer, gray fox, flamingos, swans, condors, woodpeckers, rheas, horned owls, blackbirds, meadowlarks and guanacos.
1. Threats
Animals may pose a danger to those tourists who are careless in their actions inside the park. Some of the trails lead to steep areas, and tourists not used to mountainous places may slip and fall. Bodies of water like rivers and lakes are possible drowning areas for inexperienced swimmers as well. Conversely, human impacts inside the park have affected some places, and posted rules should be obeyed to avoid further events causing even more ecological damage. Visitors to the park are urged to help protect the environment of Torres del Paine, as well as the flora and fauna inside the park. Visitors should only walk, camp, and picnic in areas designated for such.