Utah, a western US state, borders Colorado, Wyoming, Idaho, and Arizona. Three geographic regions make up the state: the Great Basin, the Colorado Plateau, the Mojave Desert, and the Rocky Mountains. These regions consist of green forests and dry deserts. Because of its natural diversity, many areas in the state have been protected under the National Park Service, those national parks in Utah are discussed below.
Zion National Park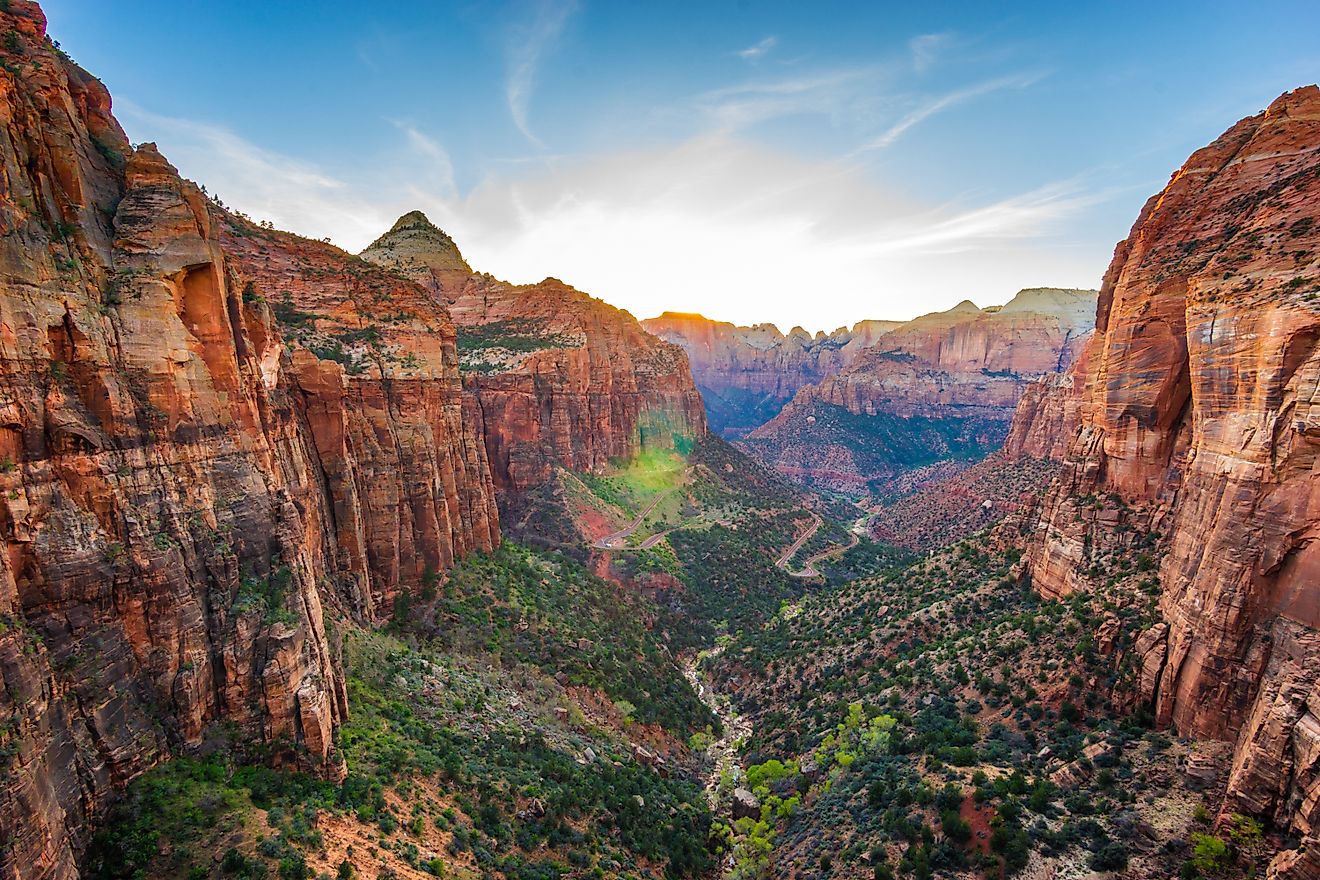 It spreads out over 229 square miles and is filled with rivers, mountains, canyons, mesas, and desert. Perhaps the most famous of these landmarks is 15-mile long Zion Canyon. This park is home to many different animals due to its distinct habitats, these include 75 mammal species, 32 reptile species, and 289 bird species. Visitors can enjoy hiking, camping, rafting, climbing, and horseback riding. This park has been well-preserved although, a relatively nearby electric power plant does threaten its air quality and neighbor communities have been increasing development recently.
Capitol Reef National Park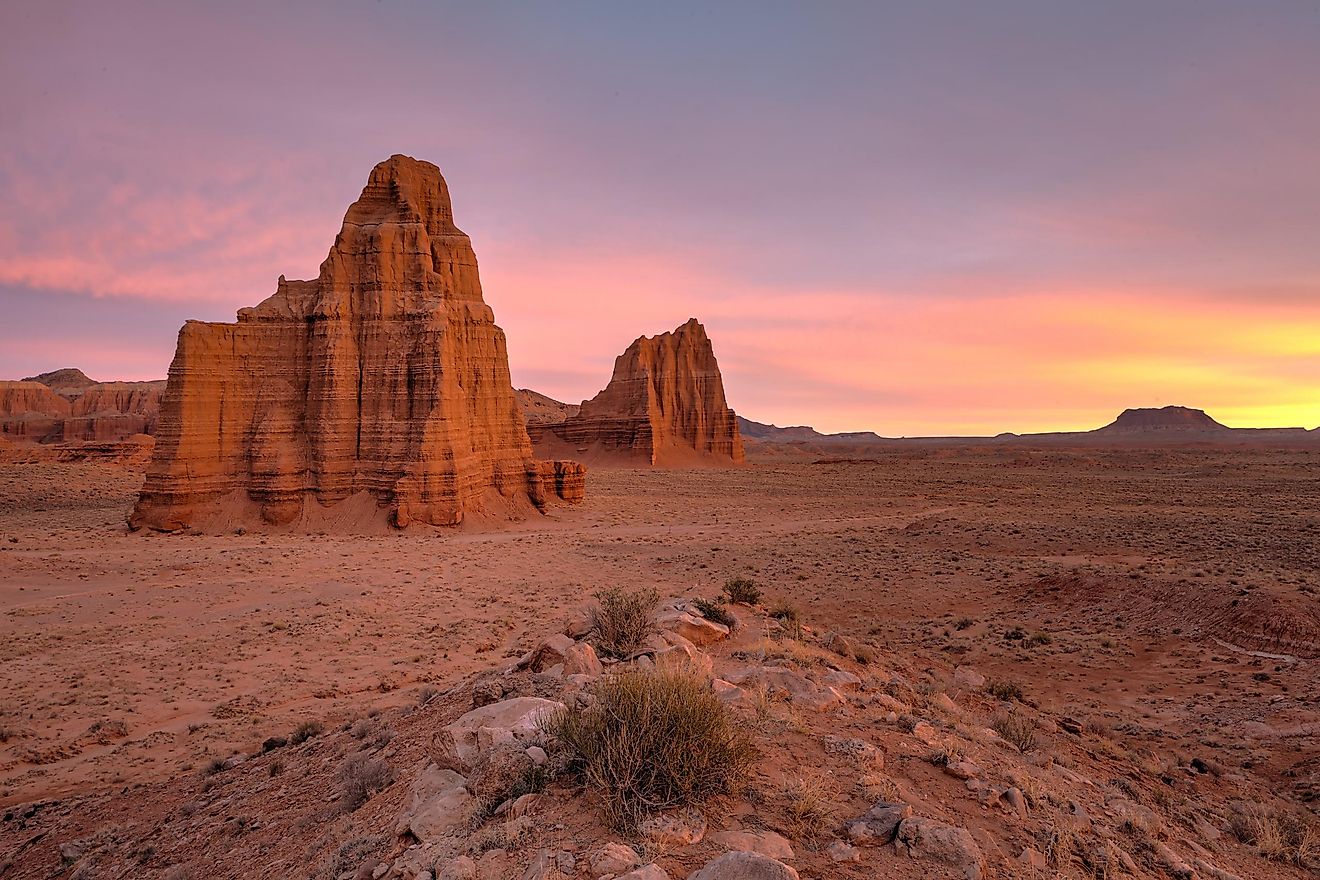 It is a prominent Utah national park, protects a vast amount of desert land and lies in south-central Utah. The Fremont River runs through this park, cutting out deep gorges and winding through canyons with white-domed cliffs. Visitors here have the option to camp, hike, or go horseback riding. Another unique activity is picking fruit from the still-standing orchards of early Mormon settlers. Researchers have recorded around 71 mammal species, 239 bird species, 15 reptile species, and 5 amphibian species here. Utah is currently experiencing an air pollution problem that threatens the conservation of all its parks. Most of this pollution comes from coal-powered power plants in the region.
Canyonlands National Park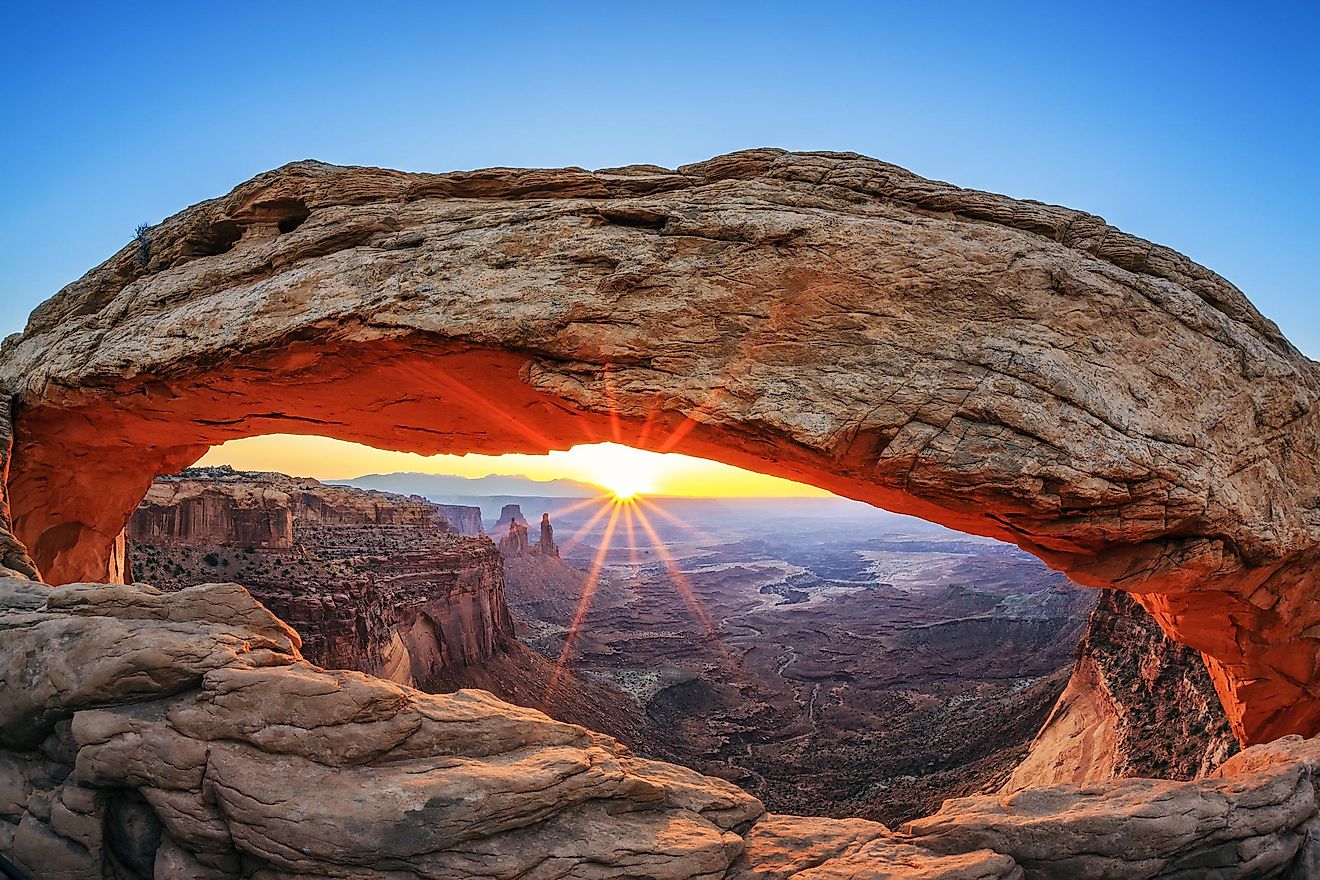 Like Capitol Reef, the Canyonlands National Park is filled with canyons, mesas, rivers, and desert. Black bear, fox, bobcat, bald eagle, and sharp-shinned hawk all live within park boundaries. Visitation is typically high every year; activities like mountain biking and all-terrain vehicles are permitted here. This national park in Utah encompasses a large water source that supplies over 30 million people. Oil drilling and tar sands strip mining located just outside of the park border is causing damage to the surroundings by significantly changing the face of the landscape.
Bryce Canyon National Park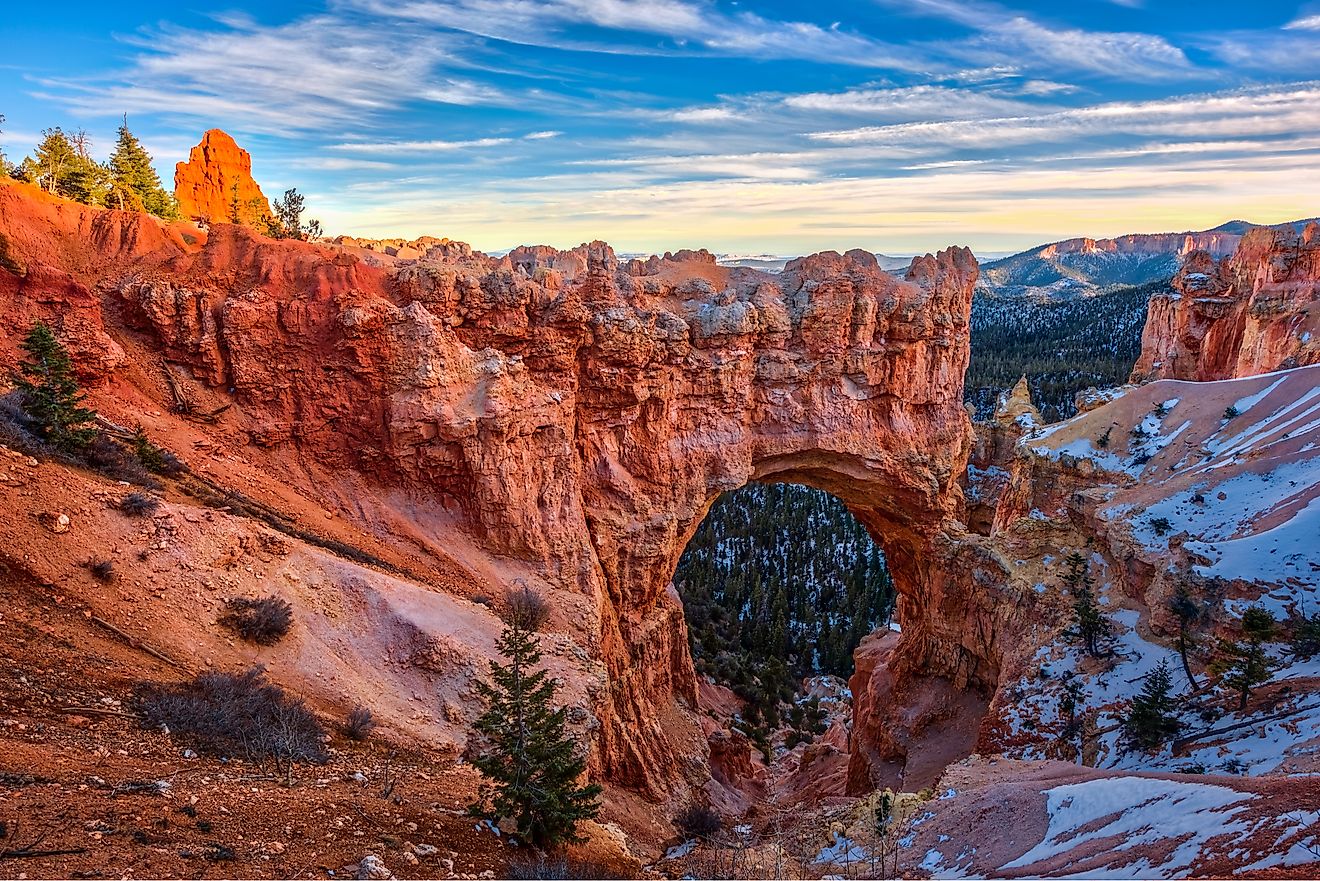 Bryce Canyon National Park is filled with natural amphitheaters that were formed by hoodoos, tall columns of rock. Some of the highest elevations here reach between 8,000 and 9,000 feet above sea level. While much of the land seems barren and arid, the park does have extensive forests as well. In fact, 400 plant species thrive here including pinyon pine, juniper, and ponderosa pine. Common animals include black bears, porcupines, and mule deer; endangered species include the Utah prairie dog, California condor, and southwestern willow flycatcher. Visitors to the park can take a sightseeing driving tour, hike, ski, and thanks to its distance from developed cities, stargaze at night. Environmental concerns for the area include erosion, air pollution, and nearby development.
Arches National Park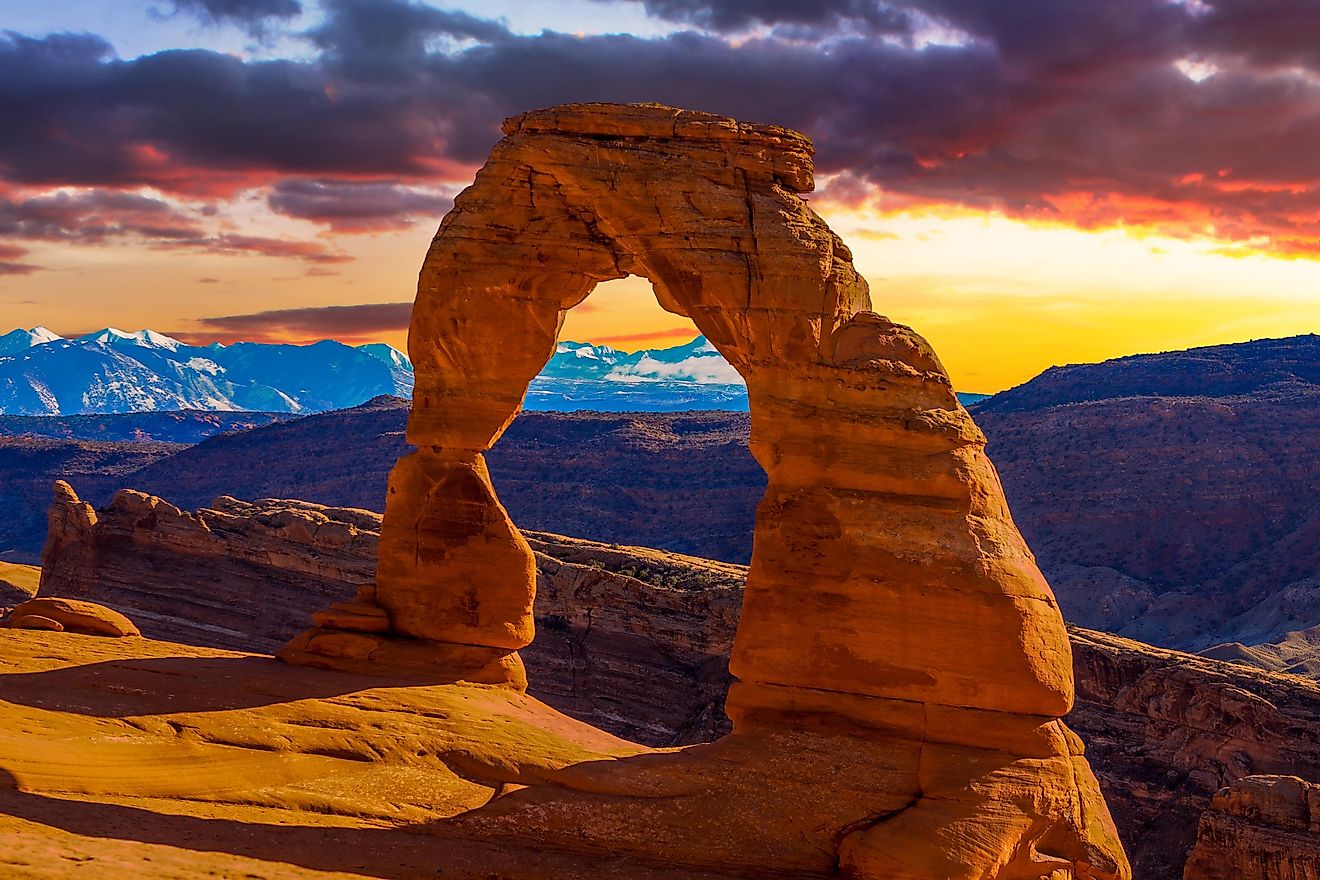 Arches National Park, as its name suggests, is filled with more than 2,000 sandstone arches. The climate is arid with hot summers and chilly winters. This Utah national park provides shelter to a wide variety of plant and animal life include antelope squirrels, cougars, desert bighorn sheep, yucca, prickly pear cactus, and Indian ricegrass. Visitors can participate in several outdoor recreation activities although climbing the named arches is prohibited. As with all the parks in Utah, air pollution is beginning to damage this environment as well. Overcrowding of visitors is an additional environmental threat here that will have serious consequences on the park's natural resources.