National Parks And Protected Areas In Jamaica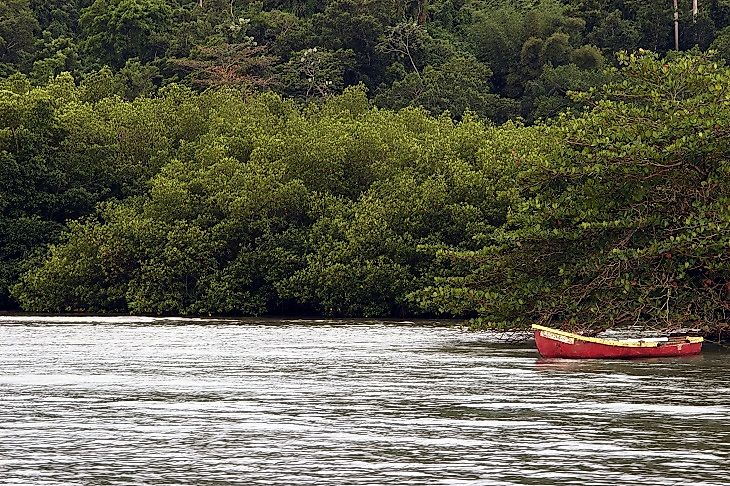 A protected area refers to a defined geographical space that is managed through legal or other official means so as to achieve long-term conservation of nature therein. That includes the maintenance of ecosystem services and cultural heritage. In Jamaica, protected areas and national parks are under the National Environment and Planning Agency (NEPA). The designated role of this agency is to protect the country's environmental resources such as land, wood, and water.
Additionally, the Jamaica Protected Areas Trust, Ltd. (JPAT) is a collaborative initiative between the public and private sectors that seeks to protect the natural resources and biodiversity of Jamaica. This initiative was formed in 2004 and has overseen efforts to conserve and protect the natural resources in Jamaica.
Roles Played by Conservation Agencies in Jamaica
The Jamaican government, together with JPAT, has played an important role in taking care of the nation's protected areas and national parks. This is through their activities, which include:
Bringing together different stakeholders in both the private and public sectors. Engaging them in dialogue and partnership to enhance their cooperation and efforts of conservation.
Overseeing proper use of conservation funds by monitoring the administration and distribution.
Playing an important role in the implementation of Jamaica's National Biodiversity Strategy and Action Plan.
Offering support in various forms such as technical support, resource management and managerial support. Fulfilling of required duties and international treaties.
Creating awareness on protected areas through various media, marketing and spreading of information.
Bringing cooperation with other non-government organizations to help in conservation efforts.
Protected Areas in Jamaica
In Jamaica, protected areas include forest reserves, national parks, parks, fish sanctuaries, and forestry management areas. The main protected areas include:
Bogue
Cedar Valley
Bull Head
Cockpit Country
Dover
Portland Bight Protected Area,
Mason River Protected Area
John Crow Mountain National Park.
Cockpit Country is one of the most vital economic repositories of Jamaica. It is located in the west of the central island and constitutes 22,327 hectares of forest reserves. It represents the cultural and natural heritage of Jamaica. Cockpit country is home to various flora and fauna including 27 of the 28 endemic birds of Jamaica and over 1500 species of plants. Due to its rich biological and cultural resources, there have been efforts to create sustainable management to aid in conservation.
Bogue is a fisheries sanctuary that is categorized under the protected areas of Jamaica. It was first designated in 1979 and is considered an important area of conservation for fish species. It covers an area of 112 hectares.
Bullhead is a mountain peak near Chapelton and rises to 748 meters in elevation. It is the 25th highest peak in Jamaica and an important forest reserve.
Cedar Valley is a forest reserve that is currently within the bounds of the protected areas of Jamaica. This forest reserve covers an area of 243 hectares making it one of the largest protected areas in Jamaica.
Chepstowe is one of the populated lands in Jamaica, located in Portland. This is a protected area from the adverse effects of the ever growing human population in the region. This helps protect the natural biodiversity unique to this place.
Conservation and Improvement of Jamaican Natural Areas
The main challenge facing the conservation of protected areas and national parks in Jamaica arises from the methods of policy implementation. This has impeded further efforts to enhance these protected areas.

| | |
| --- | --- |
| Protected Reserves in Jamaica | Area |
| Bogue | 112 hectares |
| Bull Head | 220 hectares |
| Cedar Valley | 243 hectares |
| Chepstowe | 150 hectares |
| Chesterfield | 147 hectares |
| Citron Valley | 5 hectares |
| Cockpit Country | 22,344 hectares |
| Content II | 56 hectares |
| Dover | 25 hectares |
| Dromilly Block "A" | 32 hectares |
| Fort Stewart - Block "A" | 71 hectares |
| Fyffe and Rankine | 967 hectares |
| Garlands Block "A" | 20 hectares |
| Garlands Block "B" | 89 hectares |
| Garlands Block "C" | 30 hectares |
| Greenock | 49 hectares |
| Harker's Hall | 6 hectares |
| Hyde Block "A" | 74 hectares |
| Hyde Hall Mountain | 662 hectares |
| Industry Field-Rowkamp | 96 hectares |
| Jericho Block "A" | 113 hectares |
| Jericho Block "B" | 47 hectares |
| Jericho Block "D" | 26 hectares |
| Jericho Block "E" | 138 hectares |
| John Anderson | 0 hectares |
| Kellets-Camperdown | 1,498 hectares |
| Kildare | 9 hectares |
| Lover's Leap | 175 hectares |
| Montego Bay | 1,530 hectares |
| New Forest | 161 hectares |
| Peace River | 16 hectares |
| Peak Bay Block "A" | 303 hectares |
| Peak Bay Block "B" | 153 hectares |
| Peckham | 71 hectares |
| Portland Bight | 817,615 hectares |
| Shuna | 458 hectares |
| Spring Garden | 19 hectares |
| Spring Vale | 57 hectares |
| St. Faith's - Block "G" | 20 hectares |
| Troja | 19 hectares |
| Troy Block "A" | 245 hectares |
| Windsor Lodge | 37 hectares |