Economics
List of Obsolete US Currencies
These US Currencies were once in common circulation, but were recalled many years ago.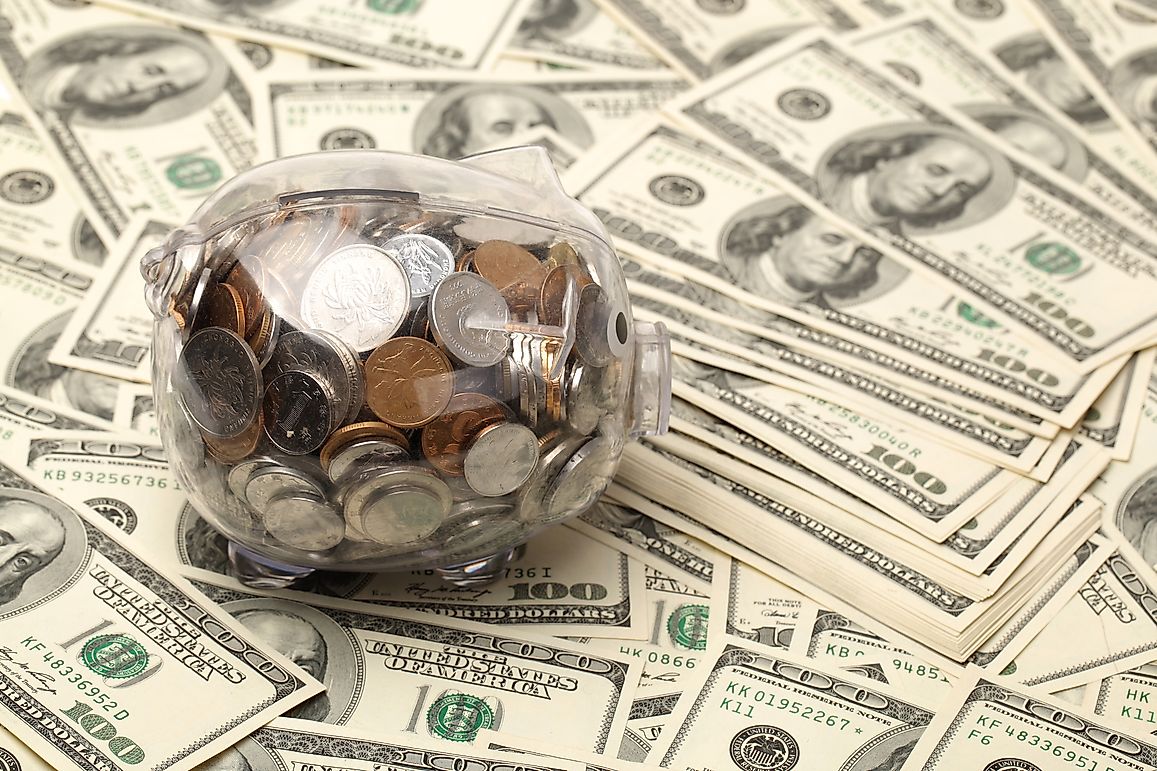 The United States uses the United States Dollar as its official currency. It is made up of 100 cents. The currency is issued in various denominations in coins and dollars. However, in the past several coins and notes that were in circulation were demonetized and are currently held by museums as well as private collectors. Some of them are relatively rare, a fact that makes them highly valued.
List of Obsolete US Currencies
Fractional currency
Fractional currency is the term used to describe several notes issued by the federal government in several denominations of 3 cents, 5 cents, 10 cents, 15 cents, 25 cents, and 50 cents. These notes were issued to counter a deficit of coins caused by the Civil War and hoarding of coins which contained metals that were more valuable the coins represented. They were to be issued in four phases between 1862 and 1876. Initially they were known as postage currency and later as fractional currency following the Congressional Act in March 3, 1863. These notes are now considered obsolete by the government.
The three-cent note
The three-cent note was a small stamp-sized bill and was first printed and issued in January, 1869. It possessed the portrait of the nation's founding father, George Washington. The note was the smallest denomination the government had or would ever issue that had a face value of three cents. They were first issued in January 23, 1865 and were not widely available until mid-February. The note measured 1.5 inches by 2.5 inches. Due to its small size the note did not have the facsimile signature found in other larger notes. It is estimated that 20 million of these three cent notes were issued by April 5th, 1865, when the congress authorized a copper nickel to replace the note.
Five-cent note
The five-cent bill was a form of fractional currency and bore the portrait of Thomas Jefferson. It was issued in 1869. The third version of these currencies contained signatures of banking officers. Notably, it was the first series of notes to have a signature to prevent counterfeit. The third version to be issued was between December 1862 and August 1869. Most of these notes were common because they were printed and issued in millions. The 1863 five cents notes had a face of Spencer Morton Clark who was the head of the National Currency Bureau, which is now known as the Bureau of Engraving and Printing (BEP). There was a public outrage when the new notes appeared with the portrait of Clark. Congress initially intended to honor William Clark of the Lewis & Clark expedition, but failed to specify which "Clark." Spencer took the opportunity and had his portrait on the currency by the time Congress took action Spencer had produced millions of notes in his portrait. After 19 days when the new bills went into circulation the congress passed a law that prohibits the use of a portrait of a living person on currencies, coins or stamps.
The valuable obsolete currencies
These obsolete currencies which cannot be used for any transaction may seem to be worthless. However, since the currencies are extremely rare especially for the authentic versions, they fetch tremendous value from private collectors.
What is Fractional Currency?
Fractional currency is the term used to describe several notes issued by the federal government in several denominations of 3 cents, 5 cents, 10 cents, 15 cents, 25 cents, and 50 cents.
List of Obsolete US Currencies
| Rank | Currency Name | Portrait | Last Year Manufactured |
| --- | --- | --- | --- |
| 1 | 3 Cent Note | George Washington | 1869 |
| 2 | 5 Cent Note | Thomas Jefferson | 1869 |
| 3 | 10 Cent Note | George Washington | 1876 |
| 4 | 15 Cent Note | Bust of Columbia | 1875 |
| 5 | 25 Cent Note | Robert Walker | 1876 |
| 6 | 50 Cent Note | William Crawford | 1876 |
| 7 | $500 Bill | William McKinley | 1969 |
| 8 | $1000 Bill | Grover Cleveland | 1969 |
| 9 | $5000 Bill | James Madison | 1969 |
| 10 | $10000 Bill | Salmon P. Chase | 1969 |
| 11 | $100000 Bill | Woodrow Wilson | 1969 |
About the Author
Benjamin Elisha Sawe holds a Bachelor of Arts in Economics and Statistics and an MBA in Strategic Management. He is a frequent World Atlas contributor. 
This page was last updated on April 25, 2017.
Citations
Your MLA Citation
Your APA Citation
Your Chicago Citation
Your Harvard Citation
Remember to italicize the title of this article in your Harvard citation.