Lake Malawi National Park is at the southern end of Lake Malawi. It has unique collection of fish species endemic to the lake. The lake draws researchers from all over the world, keen to learn more about the unique diversity found at the park.
5. The Lake and its Surrounding Geography -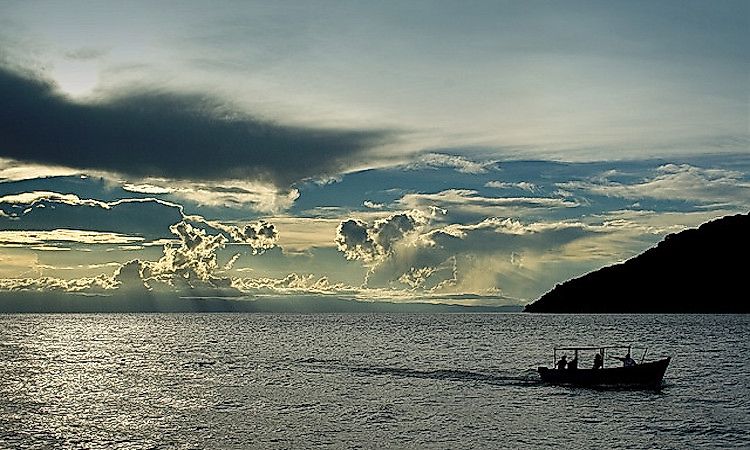 The 9,400 hectare Lake Malawi National Park is located at the southern end of the great area of Lake Malawi.The park has a land area around the Cape Maclear, the Monkey bay, Lake Malawi, and islands that are about 100 meters off shore, according to Malawi's department of tourism. Scenery around Lake Malawi National Park comprises of wooded rocky mountains, that slope to the lake shore, and sandy coves, and beaches. The park, is also surrounded by heritage sites such as the rock of the ethnic face scars, and graves of early missionaries who settled there in the 1870s.
4. Natural History -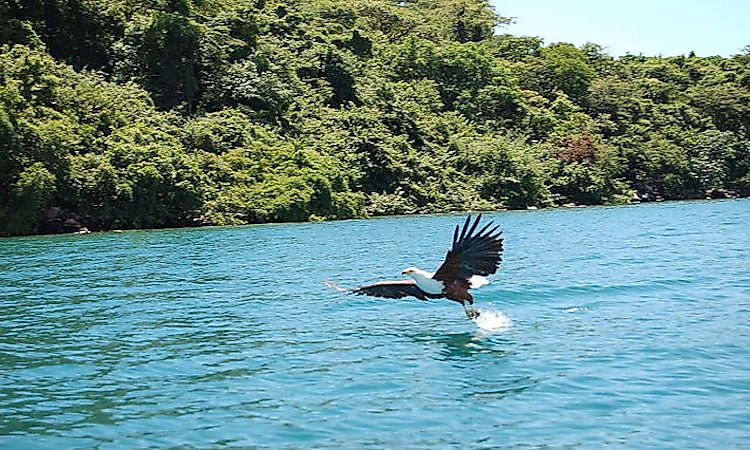 In 1980, Lake Malawi National Park was designated a national park.Before that, the mainland area of the park had been managed as a forest reserve from 1935, according to a study by the Conservation and Sustainable Development. Due to the lake having fish species never found anywhere else in the world, Lake Malawi National Park was designated a World Heritage Site by UNESCO in 1984. From the 1840s, Salim-Bin Abdullah a Swahili-Arab slave trader set up his slave trading headquarters, on Lake Malawi's shore. The southern shores of Lake Malawi also served as slave trade routes into Tete province, and Zambezi valley in Mozambique, according to UNESCO.
3. Research, Education, and Tourism -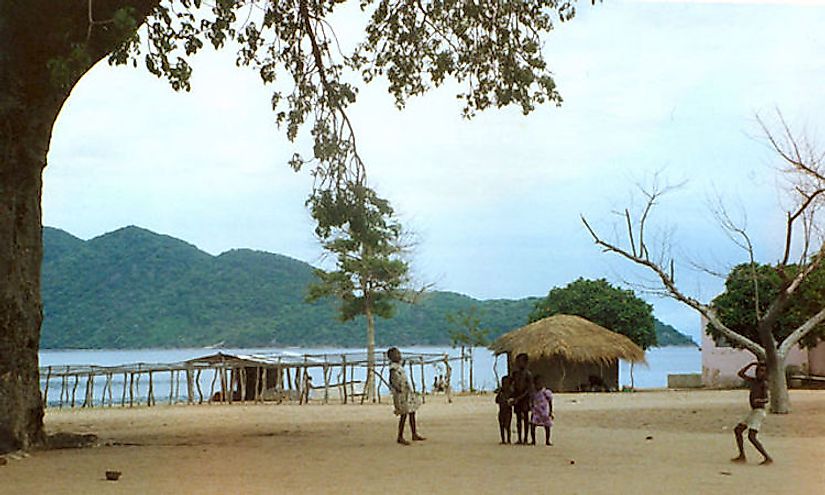 Due to Lake Malawi National Park's unique biodiversity, it attracts research scientists and students keen to learn about the unique fish species in the lake. According to a World Bank study, there are an estimated 500 to 1000 fish species in Lake Malawi belonging to 11 fish families. These include the endemic cichlidae fresh water fish family, making up over 90 percent of the fish species in the lake. Lake Malawi National Park is also a vibrant tourists' destination. Aquatic recreational activities in the lake's waters like snorkeling, scuba diving, yachting, sail boarding, swimming, and kayaking are available. At the park's land area tourists can hike, bird-watch, mountain bike, and walk on trails around the lake. There are also sports like golf and volleyball available to tourists.
2. Habitats and Biodiversity -
Lake Malawi National Park has diverse habitats. These include rocky shorelines, sandy beaches, wooded hillsides, swamps, and lagoons.There also are granitic hills that rise steeply from the lake's shore, and several sandy bays, according to UNESCO. Lake Malawi also has 30 percent of all known cichlids fish species in the world. Underwater habitats that are sandy, weedy, rocky, and have reed beds and algae, support the diverse fish species in the lake.The park is also rich in fauna.Birds like the collared palm thrush, marabou stork, palm swift, spinetail, and reptiles like the monitor lizard are found there. Lake Malawi National Park also has three antelope species the kudu, suni, and nyala, baboons and hyraxes.
1. Environmental Threats and Conservation Efforts -
Under the laws of Malawi, Lake Malawi National Park is a protected site with a management plan for its resources instituted.But there are potential future threats cited, from human activities like overfishing, firewood collection from the park, pollution of the lake by boats, and siltation due to deforested forest land. Also agricultural related activities like pesticide and fertilizer usage, in adjacent farm lands have been cited by conservation experts, as likely to affect the lake's biodiversity. Such promote growth of blue-green algae, harmful to the fragile aquatic life in Lake Malawi. Though Lake Malawi National Park's terrestrial and underwater habitats are in good condition, there needs to be a plan prioritizing protection of its resources against increased human population and activities, according to UNESCO.