All radioactivity is not man-made. However, humans are particularly useful when it comes to making the atoms somewhat unstable. Usually, those processes are controlled in very strict environments. Still, unfortunately, we have witnessed how wrong things can go when radioactive material is involved.
Unlike humans, nature does not prefer instability, so the radioactivity that we can find in nature is much different than the one we create. 
Radiation, Radiation Everywhere!
Technically speaking, everything around us, all the galaxies, stars, and planets are made from atoms that are radioactive. Even in the air that we breathe right now, there is a radioactive substance that we inhale, known as radon, one of the noble gases. 
All around the planet, you can find granite, a rock which is also radioactive. You could now be worried because some of you sure have granite as their kitchen countertop. Indeed, granite contains uranium, enough of it, so that high-sensitive devices can detect it, but the amount is far from dangerous. So, chop those onions without worrying about them making one radioactive dish. 
When it comes to hard numbers, more than two-thirds of the overall radiation we are exposed to comes from natural sources, since, as said before - everything around us is radioactive in highly varying degrees. Unfortunately, the other third of the exposure comes from medical treatments that include radiation as a method, or substantial industrial activity, like nuclear power plants. 
Radioactivity In Nature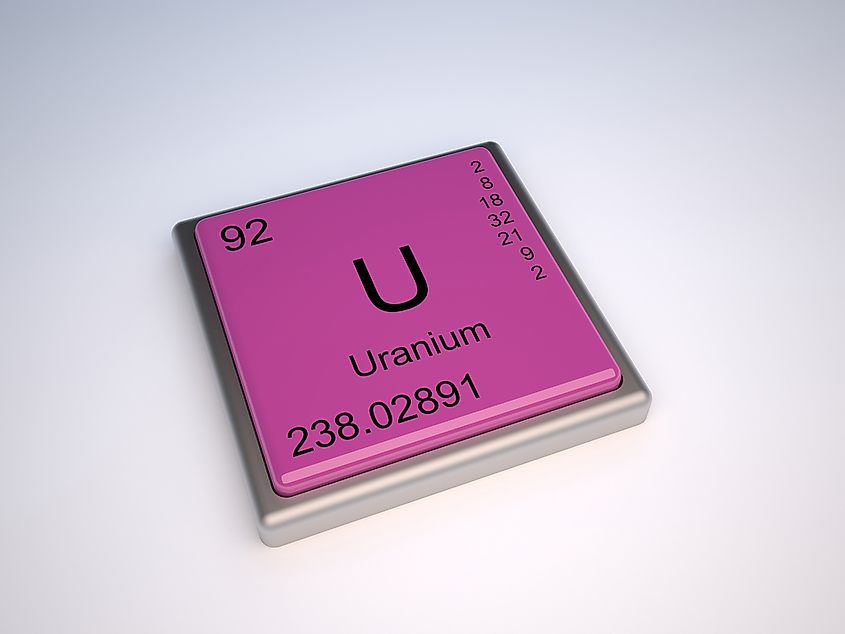 Now, when it comes to radioactivity in its natural habitat, it is important to note how unstable isotopes found in nature, always transform into a stable state. This process is referred to as decay. During the decay, radioactivity levels drop, that is why we are talking about radioactive decay. All of this is measured by the element's ability to decrease its radiation, known as the half-life. 
Radioactive elements have an insanely long half-life, which is why disasters caused by nuclear and radioactive materials present a long-term threat. For example, the half-life of oxygen-15 is only two minutes, and 5,730 years for carbon-14. Uranium-238, with much more radioactive potential, has a half-life of 4.5 billion years.
Three Different Types Of Radiation
We can distinguish three different types of radiation, based on their overall power. 
The first one is faithful to its name, known as alpha radiation. This is the weakest one of them all, as it is made from particles that contain two neutrons and two protons. Alpha radiation range is minimal, and its penetration can be stopped with something as thin as a piece of paper. 
Beta radiation, on the other hand, is driven by electrons and has a more extensive travel capability. Aluminum foil or thick pieces of wood can also stop them from going any further. 
Finally, the one that raises the most concern is gamma radiation. This type of radiation travels like an electromagnetic ray and can penetrate almost anything, similar to an X-ray. If you want to stop gamma radiation from doing much harm, you need thick layers of concrete or lead.