Grizzly and Wolf Discovery Center, Montana - Unique Places around the World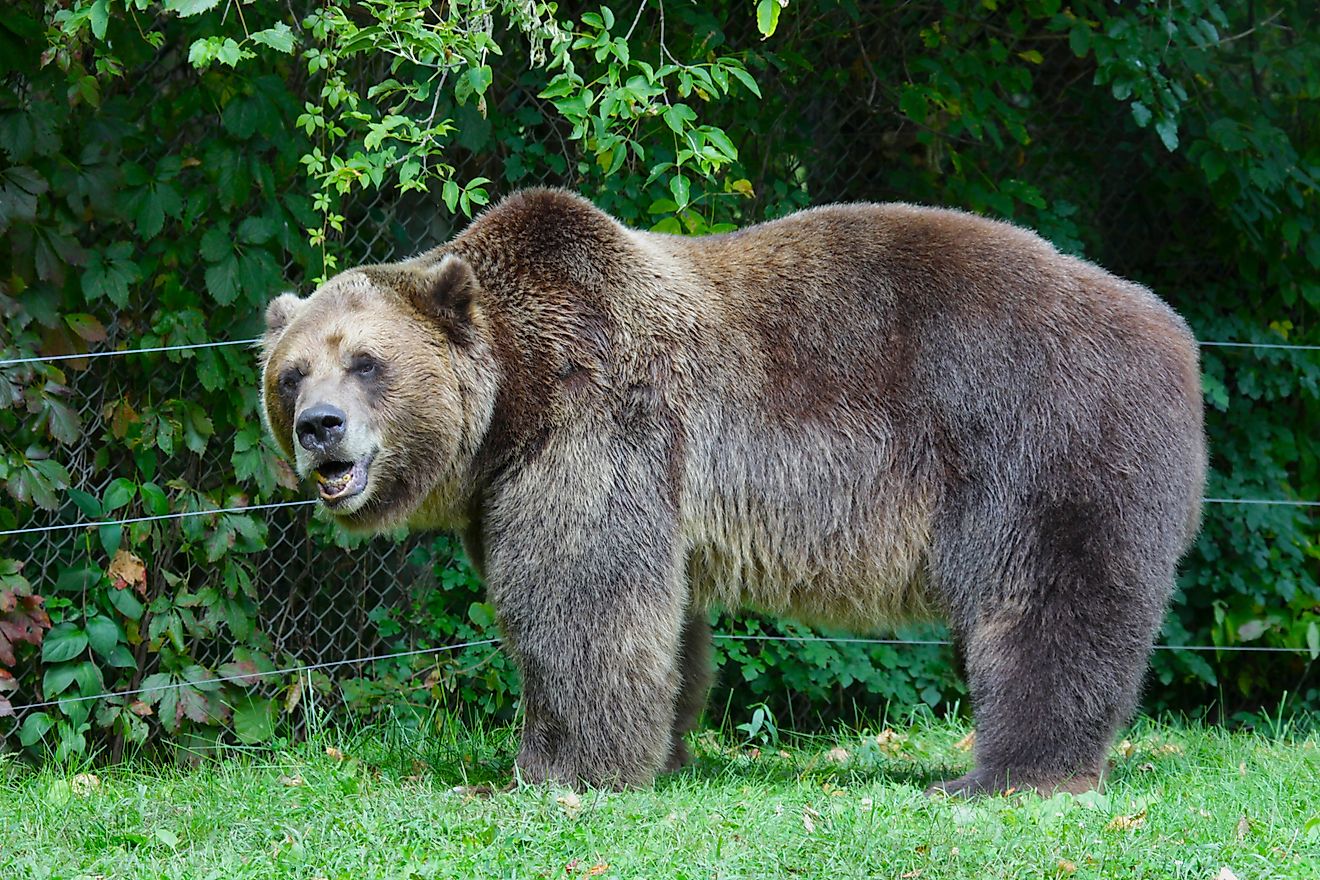 5. Description
Originally called the Grizzly Discovery Center when it opened in 1993, The Grizzly and Wolf Discovery Center is located at 201 South Canon Street, West Yellowstone, Montana, in the United States. It was originally established by Lewis S. Robinson in order to provide a safe place for bears taken away from the wild due to exhibiting too much aggressiveness or uncomfortably close familiarity towards humans. Today, it is a non-profit wildlife park and educational establishment that is open the whole year round, with each admission ticket being usable for two consecutive day's worth of visiting. Their hours of operation change depending on the season, and the park relies on visitors' admissions, donations, and memberships for the lion's share of their funding.
4. Tourism
School-aged children love visiting the Grizzly and Wolf Discovery Center, not only for its interesting exhibits, but also for its entertaining educational programs. These are well-suited for those of all ages, including both the young and the not-so-young. In fact, every year around 360,000 guests visit the park. The Grizzly and Wolf Discovery Center is just one block south of Yellowstone National Park's west entrance, which sits right next to the Yellowstone Giant Screen Theatre. There are several airports located near it, but the closest one, in West Yellowstone, Montana, is open only from June until the first weeks of September. It has planes flying into it from Salt Lake City, Utah. Visitors also have the option of taking a car or bus, and the nearest major train stations are to be found in Southeast Idaho, Northern Montana, and Salt Lake City, Utah.
3. Uniqueness
There are several reasons why tourists should consider giving the Grizzly and Wolf Discovery Center a visit. If you have kids and you live in a city, taking them to this park will give them a wonderful experience exploring and learning about nature, especially bears and wolves. The staff at the center is helpful, polite, and knowledgeable, and children will definitely enjoy each of the well-maintained exhibits. The bears kept in this park are those that have had either issues living in the wild or those who have been orphaned, which means visiting them and donating to the park will help keep them safe and thriving within a protected environment. The park also has a Naturalist Cabin, which allows guests to see firsthand two different types of wolf packs living separately, with the two groups placed facing one another. Another interesting exhibit is the Bears, Imagination, and Reality Exhibit, which is an interactive presentation comparing information about bears obtained from myths, folklore, literature and art, to those collected by researchers and outdoor enthusiasts.
2. Habitat
The center is home to two groups of wolves, as well as bears who have been relocated there from their natural habitats because they've been either too friendly or too aggressive with people in the wild, and are considered threats to humans. Other animals that are being kept in the center arrived there because they've lost their mothers and are therefore unable to fend for themselves. Other animals that can be found in the park are birds of prey and karelian bear dogs.
1. Threats
The Grizzly and Wolf Discovery Center's main source of funding is through its visitors, the educational facility's members, and those who give donations to keep the place up and running smoothly. Its employees are comprised in large by volunteers who are passionate about conserving the wild species and habitats of Yellowstone, and are always happy to receive help from those with similar advocacy interests. The future of this center, therefore, rests within these sources of revenue.