A lightning strike happens when two clouds interact with each other, causing an imbalance that is manifested as an electrical discharge. When storm clouds come in contact, different particles come together during the process of electrical charging. The part of the cloud that we see during a thunderstorm is negatively charged, while all the objects on Earth have a positive charge. The force that comes out of it is only behaving like electricity does on this planet - it always wishes to pass as a current between ''+'' and ''-'' poles. 
6. Lightning-Fast Hot Strikes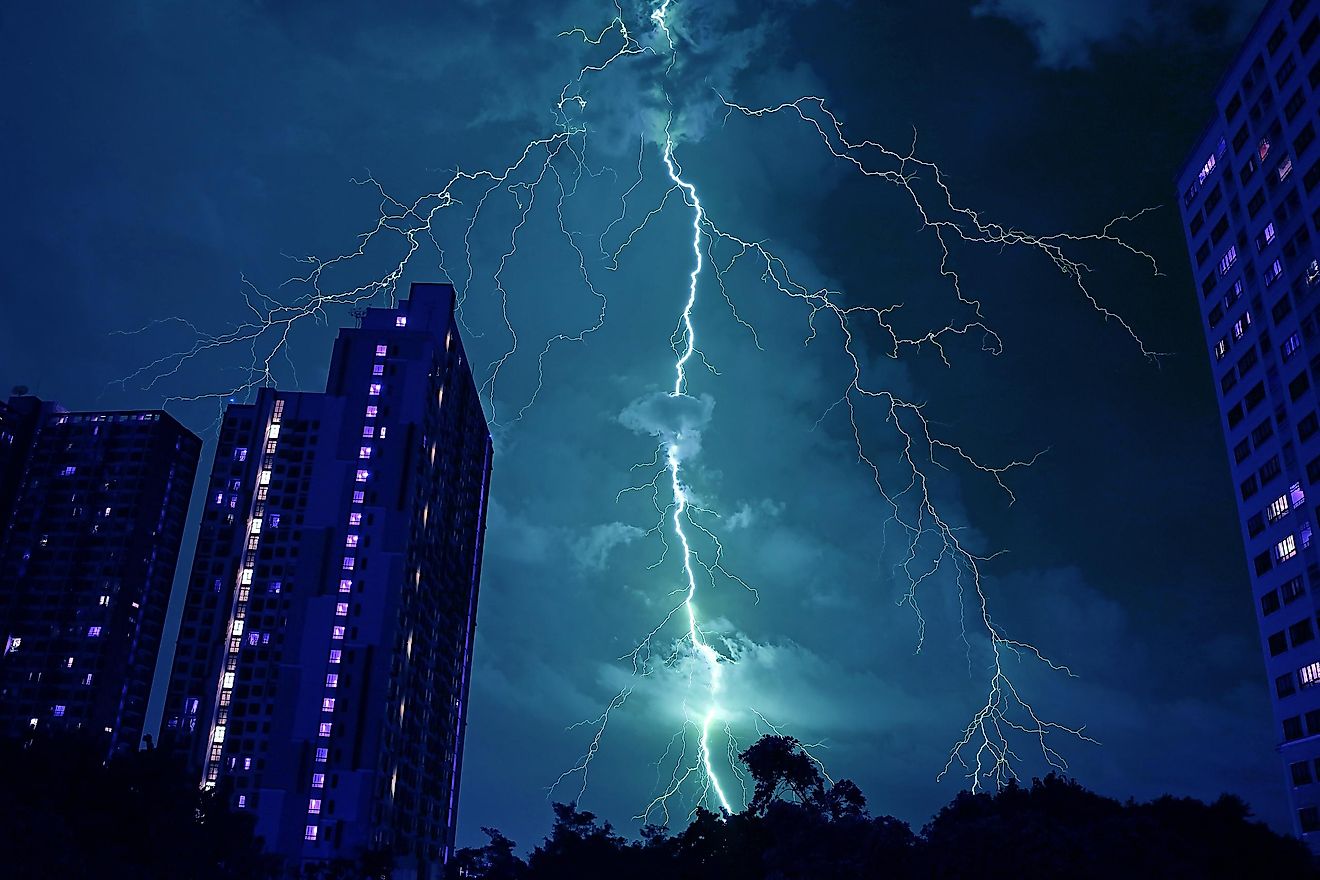 Electrical discharges that we know as thunderbolts achieve a speed of 300,000 km/h (about 200,000 mph) when they flash down towards Earth. But also, when lightning strikes, it can generate heat that will measure above 27,000°C (around 50,000°F). That is about three times hotter than the surface of our Sun. 
5. What Were The Odds Of That Happening?!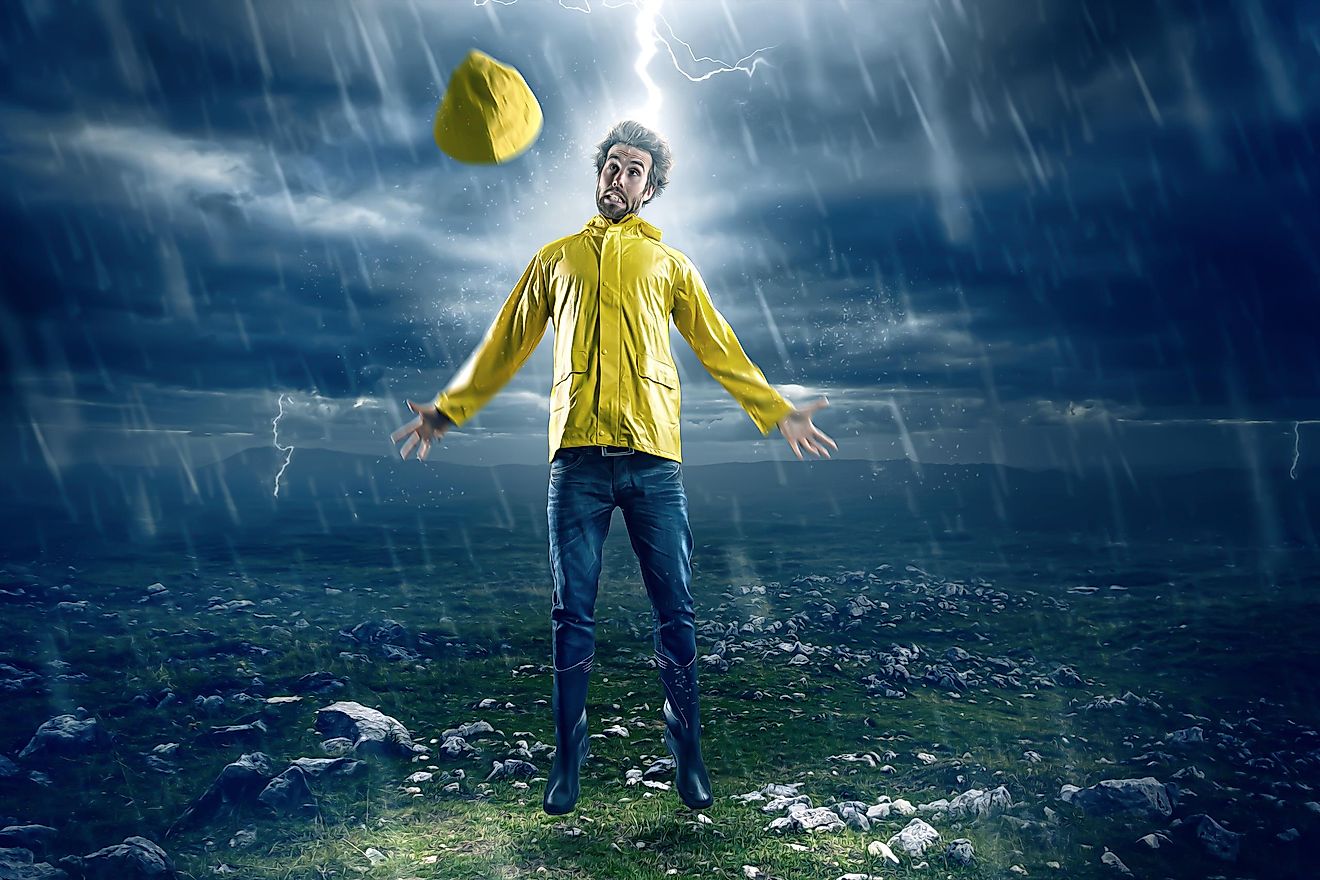 You would think that being hit by lightning is something that will come into the ''one in a million'' category, but the chances are actually much greater. If you live to what is today considered old age, there is a 1 in 3000 chance that you will get zapped. 
4. Electro-Planet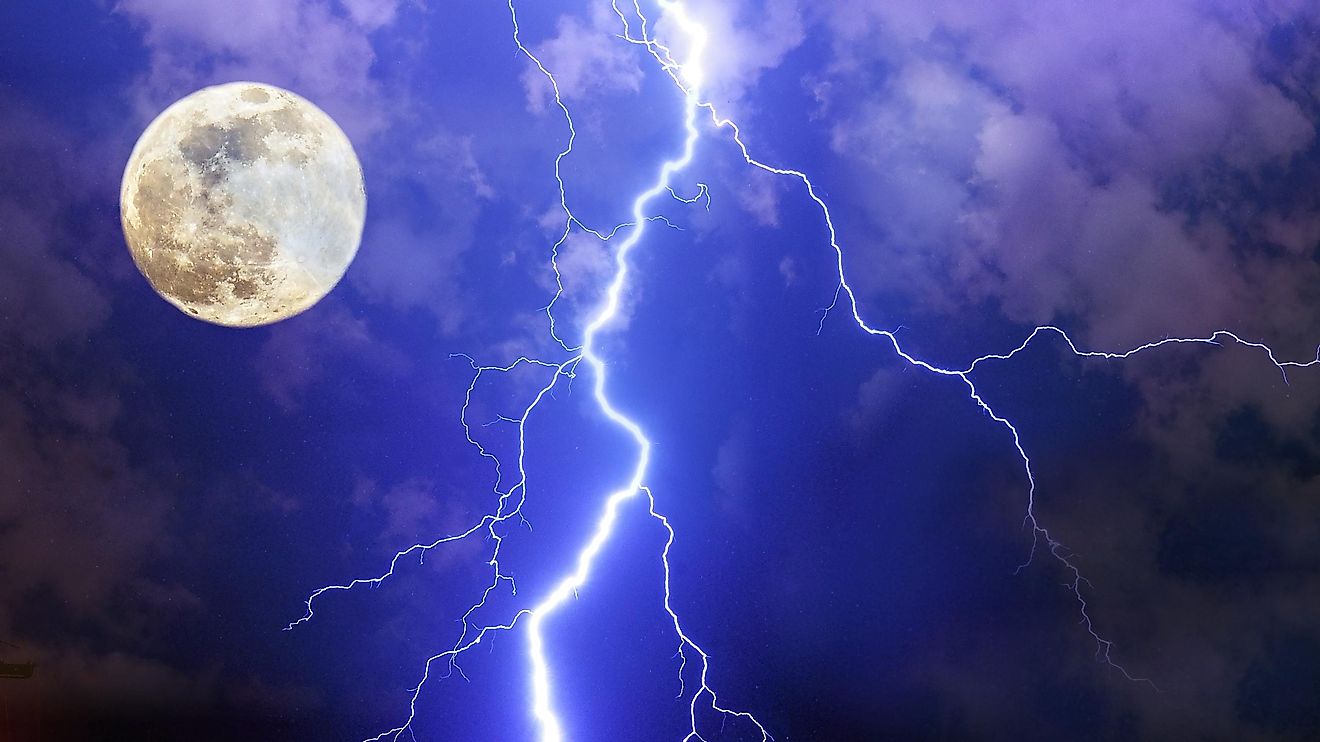 Our planet is, quite literally, bombarded continuously with lightning strikes. Across the globe, more than 3 million flashes are seen every day. That means that there is a strike every 0.02s somewhere on Earth. 
3. Thunderstruck!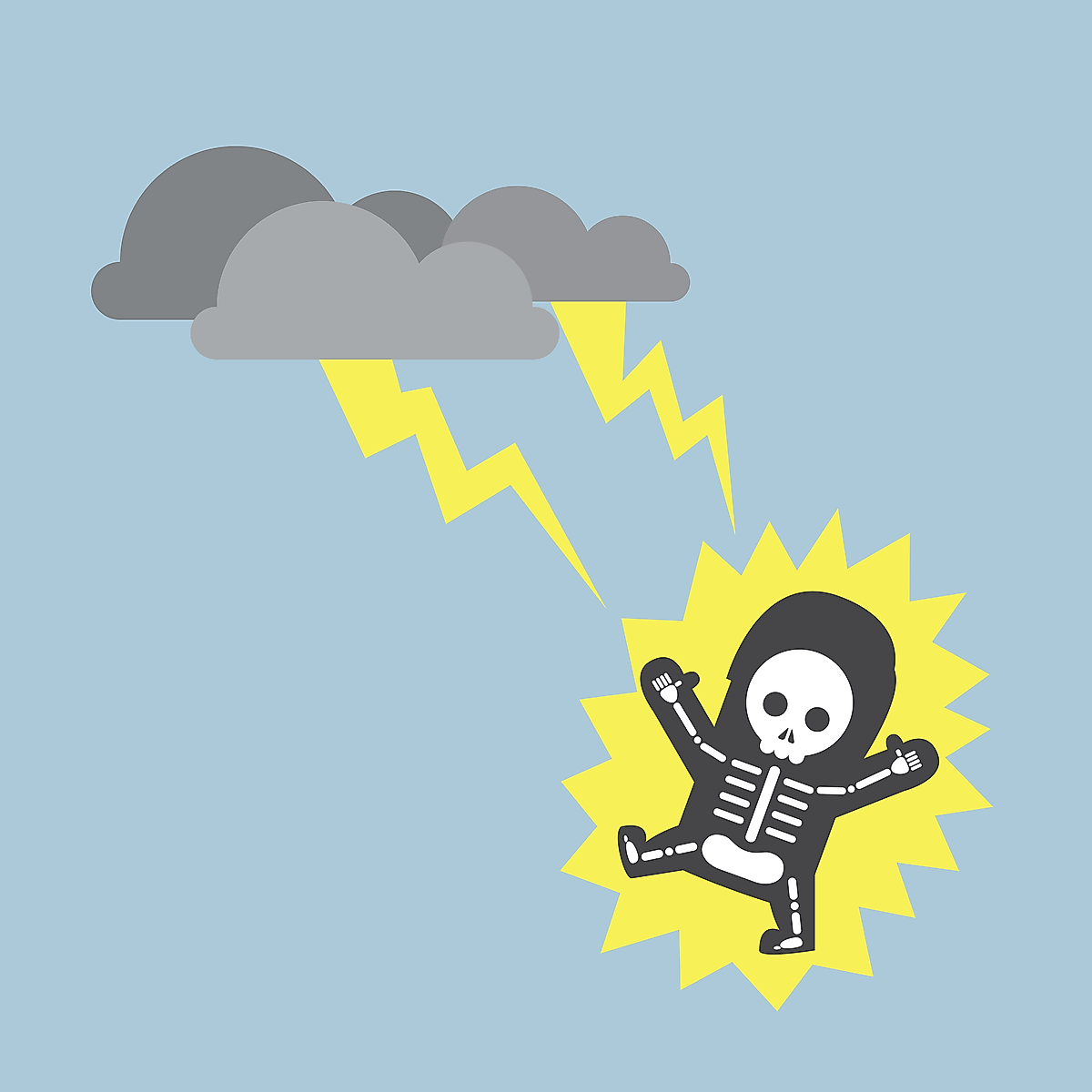 Unfortunately, lightning strikes are quite dangerous, and they kill around 2,000 people every year worldwide. People that survive such a horrible event mostly suffer from several life-changing and threatening issues. If the cardiac arrest does not kill you on the spot, you will probably have severe burns, memory loss, general weakness, and dizziness. However, do not fear meeting the grim reaper when you see that flash, because 9 out of 10 survive a lightning strike—people, not trees, however.  
2. Explosions In The Trees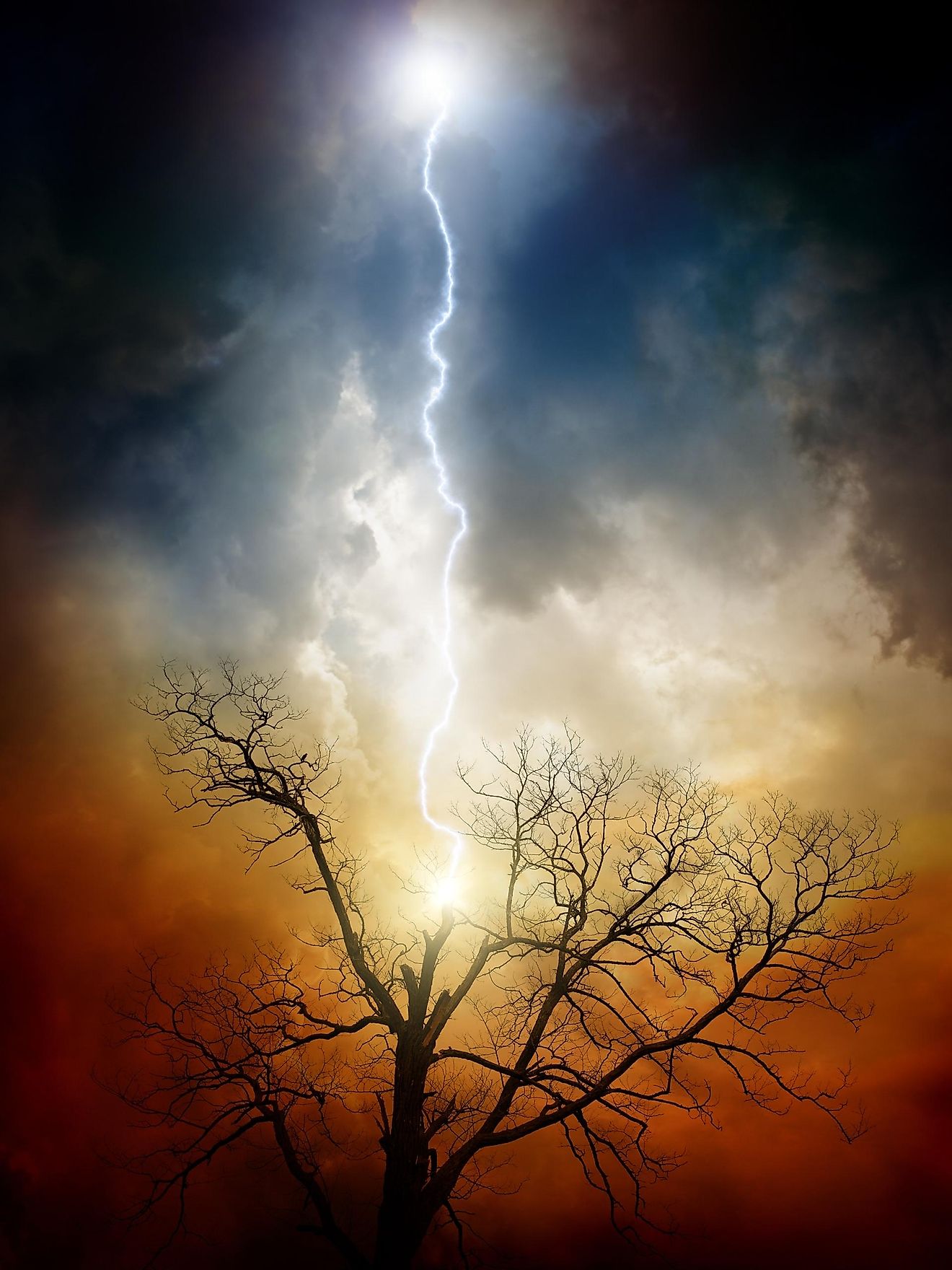 Due to the fact that a lighting strike transmits enormous amounts of heat, it can make a tree explode, literally. When it strikes, all of the water inside a tree instantly vaporizes, which causes a tree to blow up.
1. Diameter Of A Thunderbolt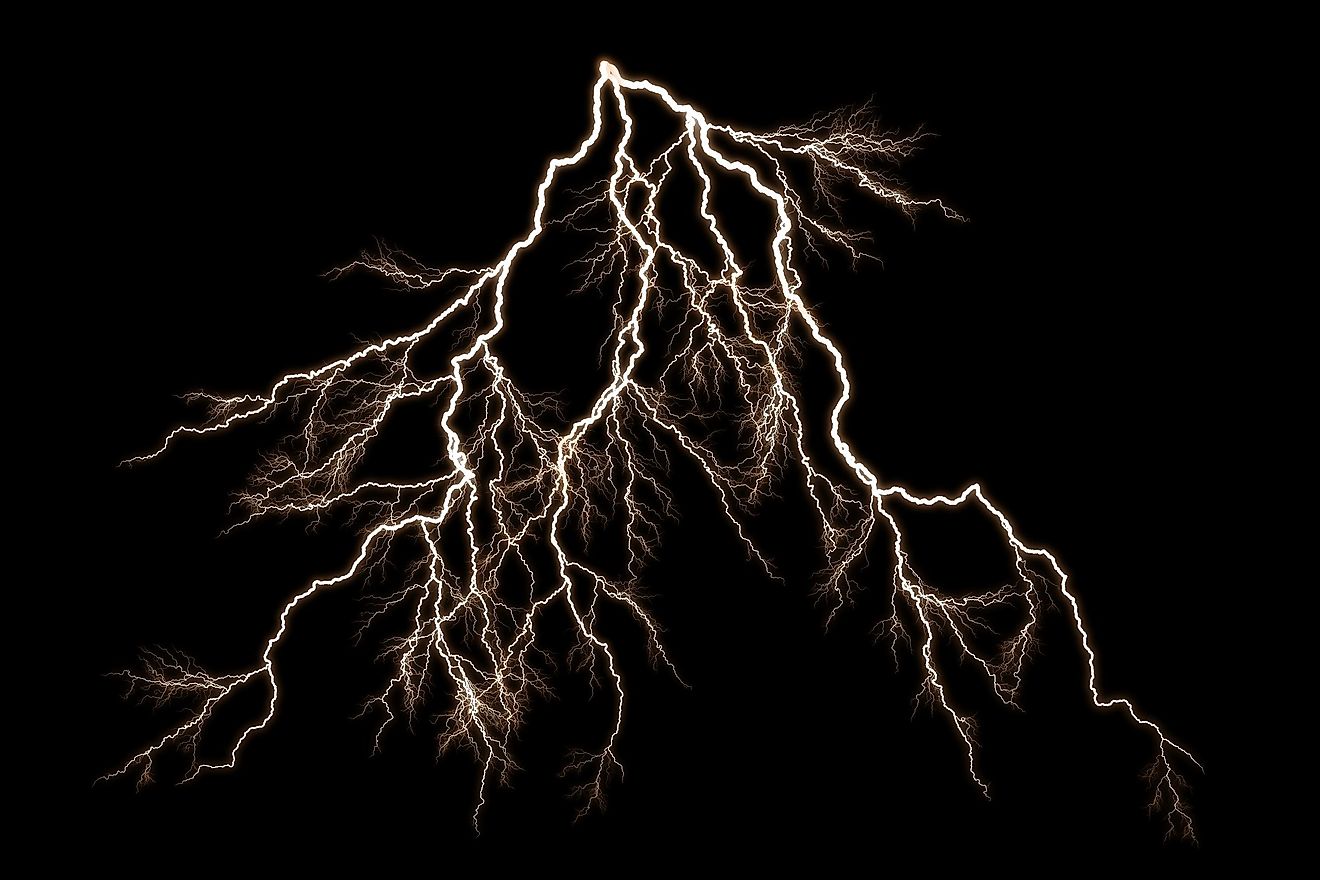 When you look at a thunderbolt speeding down towards Earth, you probably see a thick flashy line that cuts through the dark sky. However, that line - only about 1 inch in diameter.