Countries Where People Rent Their Homes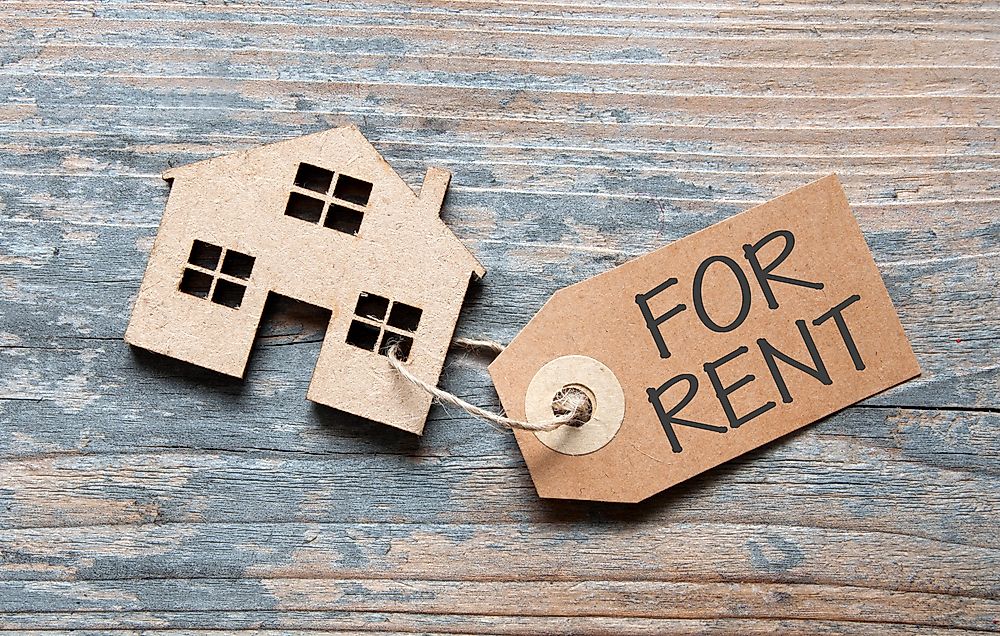 The renting of homes is a practice that has advanced over the years into a diverse industry. From simple rent – tenant agreement to complex marketing strategies through third-party companies, renting of homes has been a significantly growing sector in several countries. However, a greater percentage of individuals across the world prefer to own their own houses, with the exception of Switzerland.
Notable Home Renting Locations
Statistics show that the percentage population that owns their own homes is relatively low in countries where mortgages are a challenge to get. This is attributable to the relatively higher expense in purchasing and developing the property.
There are a total of 15 countries across the globe in which over 30% of the population rent their homes. Switzerland has the world's leading population of home renters in the world by percentage. It is also the only country globally in which majority of the population prefer to rent rather than own their own homes, standing at 56.6%. During this time Switzerland's Gross Domestic Product experienced a spike of more than 18%. Hong Kong is second at 49%. The country's estimated 22% growth in Gross Domestic Product is suggested to have sparked the increase. Germany comes third in the world leading percentage population of home renters at 48.1%. Germany's high percentage of home renters can be associated with its immigration friendly policy, with most of the people moving into the country preferring to rent their homes. South Korea has a percentage home renting population of 44.8%, although it registered a slight drop in the duration of the study. Austria is closely in fifth at 44.3%.
The other countries in which over 30% of their population rent their homes are Japan at 38.7%, Denmark at 37.3%, the United Kingdom at 36.5%, New Zealand at 36.25%, United States at 36.2%, France at 35.9%, Canada at 33.5%, Netherlands at 32.3%, Australia at 30.9%, and the Republic of Ireland at 30% in respective order.
Majority of the countries in Europe have experienced a rise in population of home renters. The trend in home renting populations as revealed by a study performed between 2010 and 2015 by RENTCafe shows that the United Kingdom has experienced the greatest rise in renters within that period. United Kingdom's 22% increase in the percentage of home renters was greater than the sum of the following three countries (United States, New Zealand, and Finland) in terms of registered percentage increase. A total of 21 from the studied 30 countries had a rise in percentage renters.
Russia recorded the largest drop in the percentage of renters, reducing by 28% due to a significant fall in incomes due to altered political and economic standards of living. Other countries that reduced significantly are Singapore and Poland. Singapore has the lowest percentage of home renters at 9.7%.
Factors That Encourage Renting
The population of home renters is on a constant shift, some are on a steady rise while others are on a steep decline. A generally improving economic performance of a country is suggested as a contributing factor in the increase of renters within the country, as rent prices become relatively more affordable. A well-structured mortgage and political system tend to support more of the population to own their own homes.
Countries Where People Rent Their Homes
| Rank | Country | Population Renting (%) |
| --- | --- | --- |
| 1 | Switzerland | 56.6 |
| 2 | Hong Kong | 49.0 |
| 3 | Germany | 48.1 |
| 4 | South Korea | 44.8 |
| 5 | Austria | 44.3 |
| 6 | Japan | 38.7 |
| 7 | Denmark | 37.3 |
| 8 | United Kingdom | 32.2 |
| 9 | New Zealand | 36.25 |
| 10 | United States | 36.2 |
| 11 | France | 35.9 |
| 12 | Canada | 33.5 |
| 13 | Netherlands | 32.3 |
| 14 | Australia | 30.9 |
| 15 | Ireland | 30% |