Economics
Biggest Oil Companies In The World
With an annual revenue of $465.49 billion USD in 2017, the Saudi Aramco of Saudi Arabia is the world's highest-earning oil company.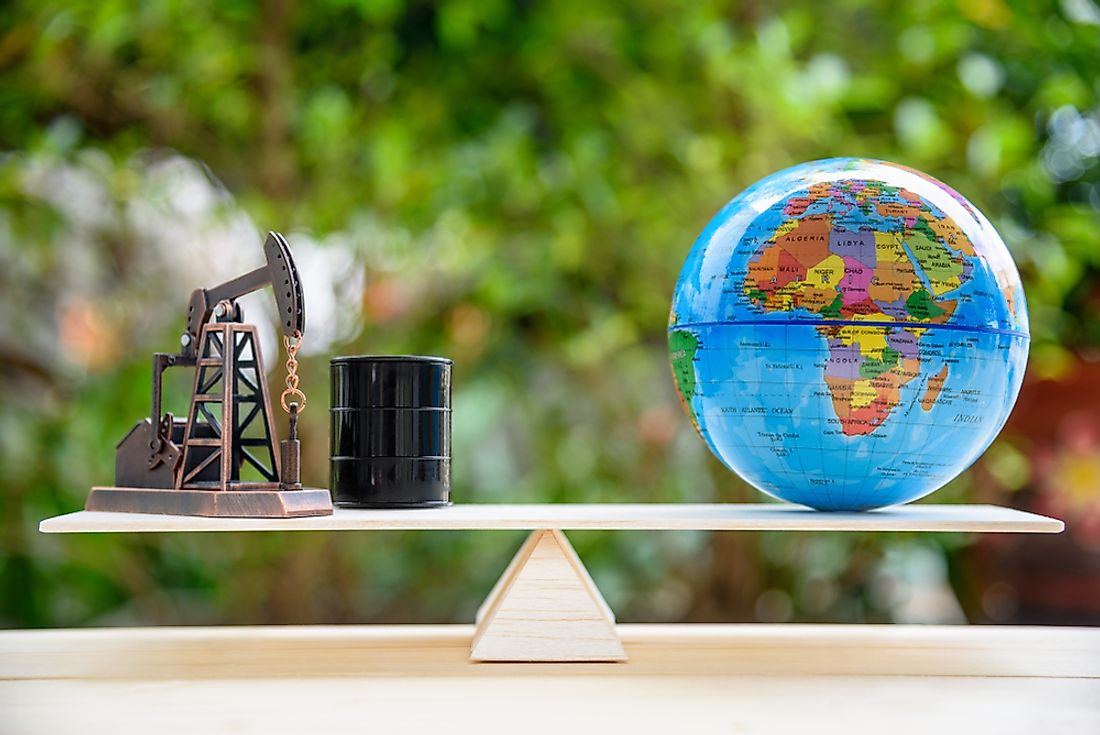 Oil industries are a major income earner for countries with oil fields. These industries export oil to different countries around the world. Since most world economies are reliant on carbon energy forms, petroleum, and petroleum products fetch good prices earning the countries revenue and providing employment to citizens and expatriates. The largest oil company in the world is the Saudi Arabia-based Saudi Aramco. In 2017, it reported a revenue of $465.49 billion US dollars.
Unfortunately, in their exploration and daily business, these oil companies leave a negative impact on the environment, especially from the release of gasses that are responsible for global warming and ultimately climate change. Petroleum is critical to industries, and it is highly vital to maintaining and running industrial civilization as it is today. The world is consuming 30 billion barrels of oil annually, with the developed countries leading. In 2007, the US alone consumed 25% of the oil produced in that year.
The Five Biggest Oil Companies In The World
Saudi Aramco
Saudi Aramco is the world's largest oil company. Its headquarters are located in Dhahran, Saudi Arabia. The company is state-owned. It was founded in 1933 as the California-Arabian Standard Oil Company and renamed in 1988 as the Saudi Aramco. It has the largest oil reserves in the world and earns a revenue of around 465 billion US dollars a year. The company produces other products such as petroleum, natural gas, and petrochemicals. The company has a worldwide presence for exploration and distribution.
Sinopec
Sinopec is a state-owned Chinese oil company in Beijing. It is the second-largest oil company in the world with annual revenue of 455.499 billion dollars. Sinopec also deals in oil and gas exploration, production of petrochemicals, and sales and distribution services. The company expands its assets by buying other petroleum company shares as well as establishing drills in unexplored African territories. The company has been criticized for using damaging methods in the exploration of oil in Gabon's Loango National Park. The activities of this company in the protected areas threaten the well-being of the wildlife living there. Sinopec has also been responsible for massive pollution of water bodies.
China National Petroleum Corporation
The Corporation is a state-owned organization established in 1988 with headquarters in Beijing. The company is ranked third in our list of biggest oil companies in the world with a revenue of 428.62 billion dollars. It is a major employer of more than one million people. The company is involved in the refining, production of natural gas and petrochemicals, exploration of oil fields and marketing of its products. The company has branches and investments in other countries both in Asia and Africa and shares in other oil companies around the world. The company has been held responsible for the pollution of water and air through leaks and destruction of the environment through drilling in the process of exploration
ExxonMobil
ExxonMobil is an American oil company with headquarters in Texas. It ranks fourth among the biggest oil companies in the world by revenue generated. The company was founded in 1999 through the merger of Exxon (formerly Standard Oil Company of New Jersey) and Mobil (formerly the Standard Oil Company of New York) and has a revenue of 268.9 billion dollars. ExxonMobil deals with crude oil, natural gas, petrochemicals, and other oil products. The company is criticized for its slow response to environmental pollution including the cleaning up of oil spills.
Environmental Effects Of Oil
Some of the oil companies have been responsible for environmental pollution through by-products and oil spills. The oil industry is the largest source of Volatile Organic Compounds (VOCs), the chemicals responsible for smog and ground-level ozone. Combustion of fossil fuels emits greenhouse gasses and other pollutants such as heavy metals.
What is the Biggest Oil Company in the World?
Saudi Aramco is the world's largest oil company, with a revenue of 465 billion dollars. China's Sinopec Group is the second largest, followed by the China National Petroleum Corporation. Exxonmobil is the world's fourth largest oil company.
Biggest Oil Companies In The World
| Rank | Company | Revenue (Billions of US Dollars) | Country of Origin |
| --- | --- | --- | --- |
| 1 | Saudi Aramco | 465.49 | Saudi Arabia |
| 2 | Sinopec Group | 448 | China |
| 3 | China National Petroleum Corporation | 428.62 | China |
| 4 | Exxon Mobil | 268.9 | United States |
| 5 | Royal Dutch Shell | 265 | The Netherlands/United Kingdom |
| 6 | Kuwait Petroleum Corporation | 251.94 | Kuwait |
| 7 | BP | 222.8 | United Kingdom |
| 8 | Total SA | 212 | France |
| 9 | Lukoil | 144.17 | Russia |
| 10 | Eni | 131.82 | Italy |
About the Author
Benjamin Elisha Sawe holds a Bachelor of Arts in Economics and Statistics and an MBA in Strategic Management. He is a frequent World Atlas contributor. 
This page was last updated on December 5, 2018.
Citations
Your MLA Citation
Your APA Citation
Your Chicago Citation
Your Harvard Citation
Remember to italicize the title of this article in your Harvard citation.