5 Defunct International Airports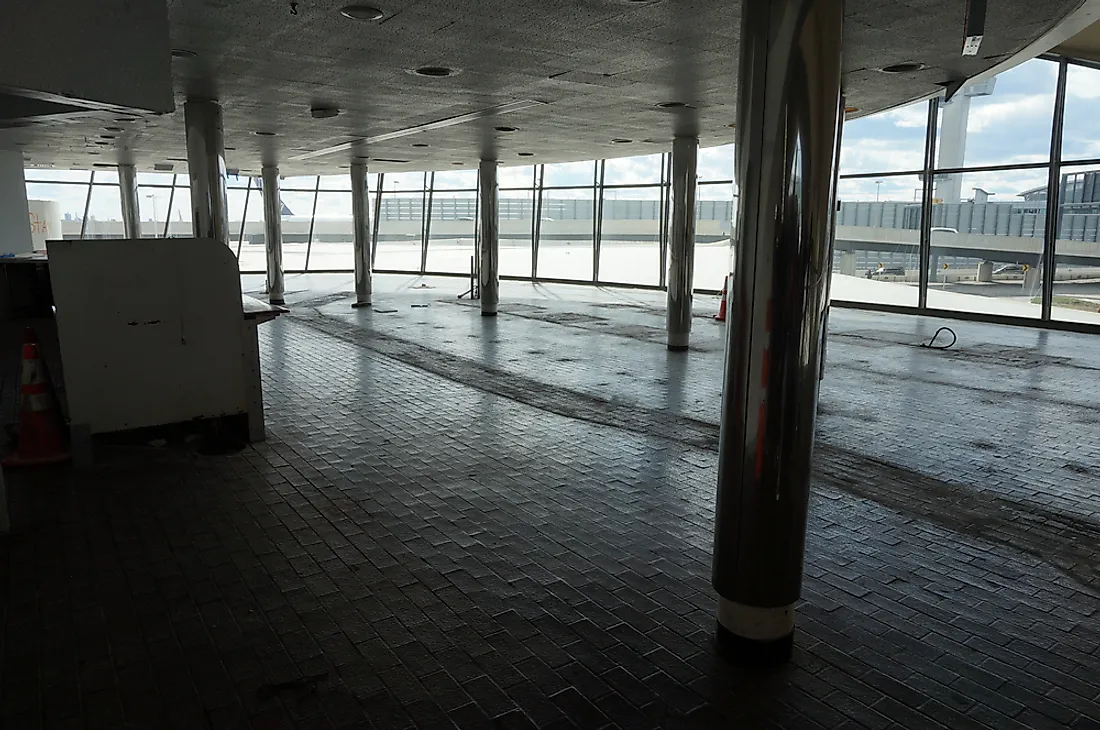 Plenty of derelict and disused airports exist around the world. Some of these airports were once active commercial, private or military operations. Some of the airports were shut down due to financial distress while some closed down due to the inability to cope with changing aviation regulations. This article looks at five of these abandoned airports that were once thriving but now serve other uses or even sit empty.
5. Montreal Mirabel International Airport - Mirabel, Canada
Montreal-Mirabel International Airport was opened in 1975 to much national hype and fanfare. Originally designed to be the largest airport in the world, it was capable of handling over 50 million passengers annually. The airport was incredibly vast, covering an area of 247 square miles. Mirabel, however, never reached its full potential. Factors that contributed to this were its far-flung location north of the city, competition from an existing more convenient airport that served the city (Dorval, now Pierre Elliot Trudeau), and the overtaking of Montreal by Toronto to be Canada's most important commercial city. What remains of Mirabel currently function as a cargo terminal, with some runways being used as race tracks. The last passenger flight departed in 2004.
4. Berlin Tempelhof - Berlin, Germany
Unlike many abandoned airports, Berlin-Tempelhof has uniquely been repurposed into a multipurpose venue and public park. Much of its original infrastructure is in use including its two large runways. The airport was originally built in 1923 and was notable for playing an important role in the Berlin Airlift of 1948-49. The airport has a dark history: during this time, it also served as a concentration camp under control of the Nazis. The airport was officially decommissioned in 2008 and was quickly eyed by developers because of its prime location. However, following a referendum held in 2014, there are now plans to transform the remaining parts of the airport to a library and horticulture center. In 2015, Tempelhof was used to house thousands of refugees who had landed in Germany.
3. Stapleton International Airport - Denver, United States
Stapleton International Airport was operational for nearly 60 years from 1929 until 1995. The last official flight left the airport on February 25, 1995, and the decommissioning of the six runways followed. The airport was initially constructed as Denver Municipal Airport before being renamed to Stapleton International Airport in honor of Benjamin F. Stapleton, who had served as mayor of Denver from 1923 to 1947. During its peak operations, the airport acted as a hub for Frontier, Continental, United Airlines and TWA before American Airlines later acquired it. Some of the airport's most standout features remain, such as the 12 story control tower.
2. Ellinikon International Airport - Athens, Greece
Ellinikon International Airport was commissioned in 1938 and used as a base by Nazi Germany during World War II. After the defeat of Germany and the end of the war, the Americans took over the airport and used it for their operations in the Middle East and North Africa. The Americans returned it back to the Greek in 1991, and Olympic Airlines took over its operations. In preparation of the Athens Olympics in 2004, a new airport was built and Ellinikon closed operations.
1. Nicosia International Airport - Nicosia, Cyprus
When most abandoned international airports have been repurposed or demolished, Nicosia International Airport has remained intact. The airports stand frozen in time retaining most of its facilities. The utilitarian seats are covered in dust while the once active check-in counters feel in the silence of the halls. The airport ceased operations in 1974 when Turkey invaded Cyprus. The airport currently acts as a base for a contingent of UN peacekeepers. Public access to the facility is prohibited.