Travel
25 Strange Museums in the USA
The USA is a vast place, home to museums that are dedicated to causes beyond the realm of anyone's wildest imagination.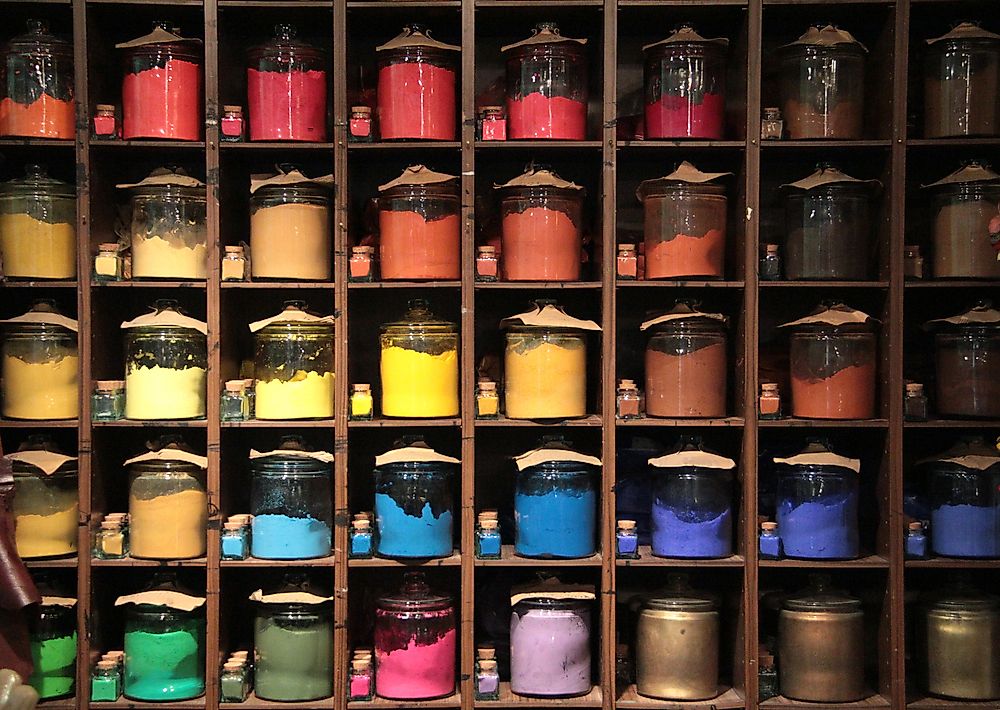 Many of the world's most acclaimed museums are found in the United States. However, there is also a selection of museums that may be less revered but still offer an astonishing educational experience. Some museums are so unique that a tourist will be left wondering how it is such features exist. If you are looking for a unique experience that is out of the ordinary, here is a selection of 25 of the strangest museums in the US.

Analysis
Angel Museum – Beloit, WI
The Angel Museum is located in Beloit, Wisconsin and boasts over 6,000 angel figurines. The museum was started in 1995 by Joyce Berg after she ran out of room for her numerous collections. The museum is housed in the premises of the former St. Paul's Catholic Church which was originally supposed to be demolished. The collection features a selection of angels donated by Oprah Winfrey from her famous black angels collection. According to the Guinness Book of World Records, the museum is the largest privately owned museum to feature so many angel figurines.
Busy Beaver Button Co – Chicago, IL
Busy Beaver Button Co is the only known button museum in the world. The museum is located in Chicago, Illinois and was founded in 1995 by Christen Carter. Inspired by the popularity of buttons in England, Christen Carter decided to open a museum. The buttons at Busy Beaver celebrate holidays, bands, and life events. Designers are invited annually to create new buttons.
Cockroach Hall of Fame – Plano, TX
The Cockroach Hall of Fame is located in Plano, Texas. The museum has collections of scenes that are decorated with dead roaches that are dressed up. It exhibits close to 25 insects in dress-like costumes. One of the most amusing features in the museum are the roach figures of notable celebrities and people. The museum offers live exhibitions of living cockroaches that can be heard hissing. When the cockroaches in the live exhibitions die, they become decorations for the museum.
Forbes Pigment Collection - Cambridge, MA
The Forbes Pigment Collection in Cambridge, Massachusetts, is home to more than 2,500 samples of pigments, and that number continues to grow to this day. Visually, the museum is mesmerizing, as all of the pigments are arranged by shade. The collection of pigments takes a visitor on a surprisingly informative tour of the centuries, where they can discover what hues were popular throughout time, sometimes for reasons that are rather sinister.
Neon Boneyard - Las Vegas, NV
Before the casinos of today's Sunset Strip, the name Las Vegas was synonymous with one thing - neon signs. The so-called "neon boneyard" exists to preserve this important part of the city's history and identity. Although this premise may seem comparatively normal in relation to other entries on this list, the eclectic mixture of neon signs sets this museum apart as especially unique. Some of the neon signs are quite large and impressive. It is because of this cumbersome fact that the museum is available to visit by guided tour only.
Conclusion
Museums are interesting historical destinations to visit, and are a wonderful platform for displaying artistic skills. However, a unique museum can occasionally draw even more tourists than a conventional one, particularly if it is the only one of its kind in the world.

25 Strange Museums in the USA
| Rank | Museum Name | Focus | Location |
| --- | --- | --- | --- |
| 1 | Angel Museum | Angel figurines | Beloit, WI |
| 2 | Busy Beaver Button Co. | Buttons | Chicago, IL |
| 3 | Cockroach Hall of Fame | Cockroaches | Plano, TX |
| 4 | DeMoulin Museum | Different types of fraternal initiation | Greenville, IL |
| 5 | Forbes Pigment Collection | Colors and hues | Cambridge, MA |
| 6 | Glore Psychiatric Museum | The history of mental illness treatment | St. Joseph, MO |
| 7 | Greyhound Bus Museum | History of Greyhound Lines | Hibbing, MN |
| 8 | Houdini Museum | Escape artist Henry Houdini | New York, NY |
| 9 | Idaho Potato Museum | Potatoes | Blackfoot, ID |
| 10 | Kazoo Museum | Kazoos | Beaufort, SC |
| 11 | Letterform Archive | Fonts | San Francisco, CA |
| 12 | Matchstick Marvels Museum | Large structures made of wooden matchsticks | Gladbrook, IA |
| 13 | MoMath | Mathematics | New York, NY |
| 14 | Museum of Clean | Cleaning products and methods | Pocatello, ID |
| 15 | Mustard Museum | Mustard | Middleton, WI |
| 16 | Neon Boneyard | Neon signs of Las Vegas | Las Vegas, NV |
| 17 | Noah Purifoy's Outdoor Desert Art Museum | Environmental sculptures | Joshua Tree, CA |
| 18 | Pacific Pinball Museum | Pinball machines | Alameda, CA |
| 19 | Spam Museum | Spam meat products | Austin, TX |
| 20 | The American Pigeon Museum | Relationship between pigeons and humans | Oklahoma City, OK |
| 21 | The Bunny Museum | Bunny memoribilia | Altadena, CA |
| 22 | The Salt Palace | Salt | Grand Saline, TX |
| 23 | Unclaimed Baggage Center | Lost luggage | Scottsboro, AL |
| 24 | Unofficial McDonald's Museum | McDonald's Memorabilia | San Benardino, CA |
| 25 | World Famous Crochet Museum | Crochet | Joshua Tree, CA |
This page was last updated on May 10, 2017.
Citations
Your MLA Citation
Your APA Citation
Your Chicago Citation
Your Harvard Citation
Remember to italicize the title of this article in your Harvard citation.