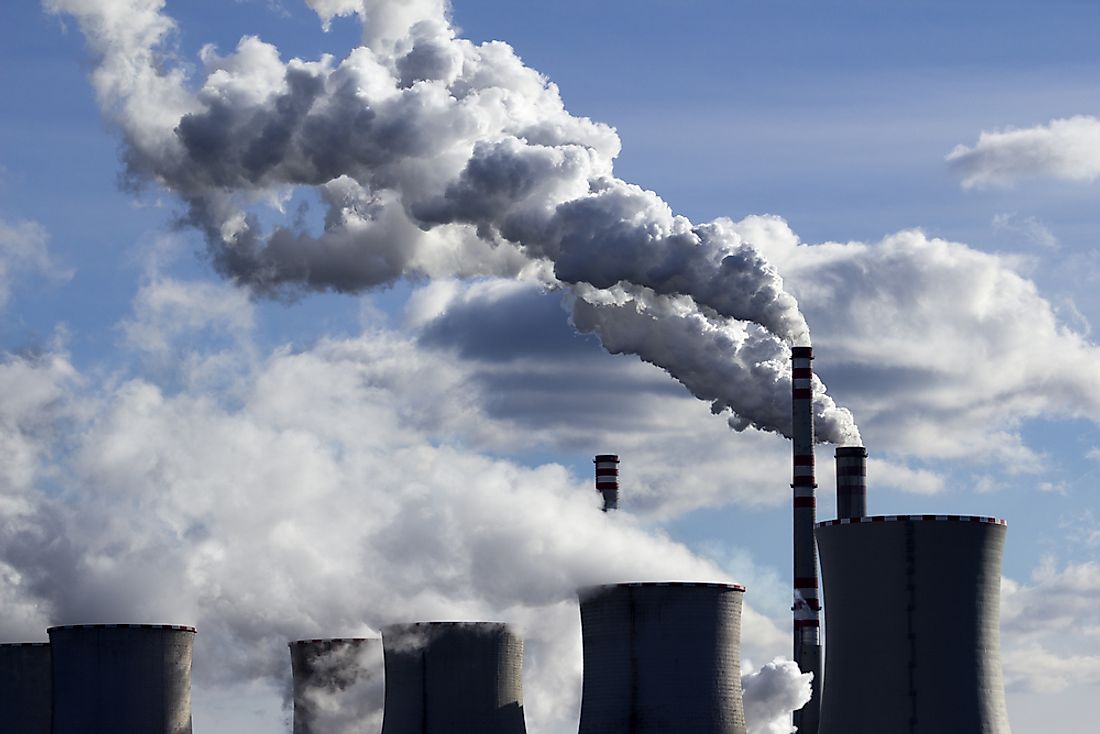 Coal has powered our lives for some time now. In the early history of cities, it played an important part in driving the Industrial Revolution.
More than 40% of global electricity is derived from coal, although some countries record higher numbers than others. Below are the world's largest coal producers. 
The World's 5 Top Coal Producers
1. China
Roughly 70% of the energy consumed in China is obtained from coal, making it one of the most coal-reliant countries in the world. However, China is also the world's largest producer of renewable energy forms. Previously, the United States used to consistently rank as the world's top producer of energy. However, since the early 2000s, China has consistently outranked the United States. The reasons behind this are the fact that China has the highest population in the world, and a growing middle-class whose lifestyles are changing. However, China's one-child policy and efforts made towards reducing greenhouse emissions have both showed a step in the right direction for cutting down the harmful emissions produced by China. 
2. India
India is the world's second-largest producer of coal, with 692.4 million tons produced yearly. Despite this large production, India is still required to import high volumes of coal due to the large demand for coal in the country. The main coal-producing states in the country include Odisha, Jkarkhand, and Chhattisgarh. One mine in Chhattisgarh, called the Korba Coalfield, is the largest open cast mine in Asia. 
3. United States 
The United States is the world's third highest producer of coal. However, the industry in the country is declining, with production down around 30% in the last decade. Coal is mined in about 25 states, including Kentucky, Illinois, Pennsylvania, and West Virginia. Prior to the 1950s, coal was the most common source of energy in the country. 
4. Australia 
Australia is the world's fourth-largest coal producer. Of the coal produced in the country, just over half of it is exported. Major mines are found throughout the country, including in New South Wales and Queensland. Each Australian state has their own set of laws governing the production of coal. 
5. Indonesia 
Indonesia is the world's fifth-largest coal producer. Ever since coal mines first opened in the early 1990s, coal production has increased every year. Today it makes up a significant amount of the Indonesian economy. Most of Indonesia's coal-mining happens in Borneo and South Sumatra. 
Positive and Negative Effects
Coal power plants are necessary for electricity generation in an era where many activities are driven by power. Coal power plants, however, contribute massively to environmental pollution while mining of the resource degrades the environment. During coal processing, a lot of water is used, which becomes polluted by heavy metals and toxic substance such as arsenic. The burning of coal is further associated with the release of greenhouse gasses into the atmosphere.
15 Countries Most Dependent On Coal For Energy
| Rank | Country | Coal Production (Millions of Tons) |
| --- | --- | --- |
| 1 | China | 3,411 |
| 2 | India | 692 |
| 3 | United States | 661 |
| 4 | Australia | 493 |
| 5 | Indonesia | 434 |
| 6 | Russia | 385 |
| 7 | South Africa | 251 |
| 8 | Germany | 176 |
| 9 | Poland | 131 |
| 10 | Kazakhstan | 102 |