The United States of America has the most airports, accounting for one-third of all world's airports. The country and its territories have over 19,000 airports, of which the vast majority are for general aviation. Public airports are approximately 5,170, while the rest are either heliport, short landing and takeoff ports, joint-use civil-military airport, seaplane base, or military-only-use airports. Each of the 50 states and five administrative territories has at least one airport.
Besides having the most airports, the US also has some of the world's biggest airports by surface area. Five of the world's ten biggest airports are in the US. However, some of the biggest airports in the country are not necessarily the busiest airports. Here are the ten biggest airports in the US by surface area.
Denver International Airport - 137.26 km²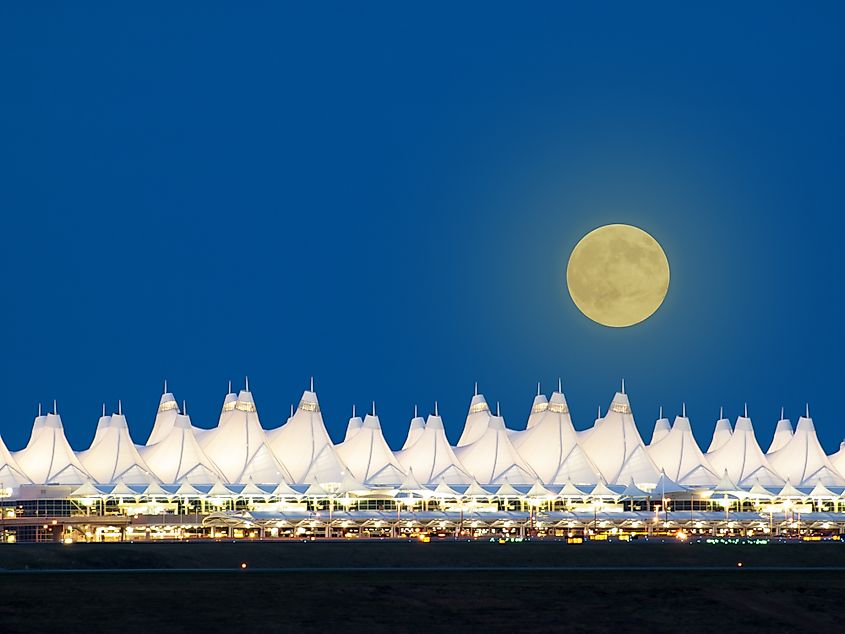 DIA is the largest airport in the US and the world's third-largest airport after King Fahd International Airport and Beijing Daxing International Airport. It covers a surface area of 135.7 square kilometers and has the longest runway in North America at 4.88 kilometers. Its construction began in 1989 and was officially opened on February 28, 1995, after a two-year delay. It cost $4.8 billion, which was about $2 billion more than the amount initially allocated for its construction. DIA is the 5th busiest airport in North America.
Dallas/Fort Worth International Airport - 69.63 km²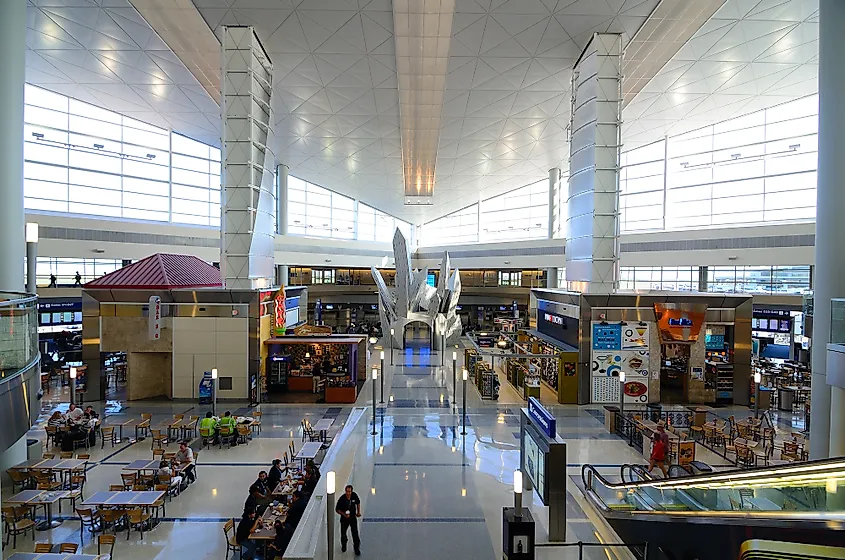 DFW Airport spans 69.63 square kilometers between Fort Worth and Dallas in Texas. After five years of construction, the airport was opened for public use on September 23, 1973. It was completed for $2.7 billion and constructed with expansion in mind. The airport has five terminals and a total of 182 gates. DWF is so big that it has its police, Zip Code, emergency medical services, and fire protection unit. It is the world's 10th busiest airport, serving flights to 260 destinations. 
Washington Dulles International Airport - 52.6 km2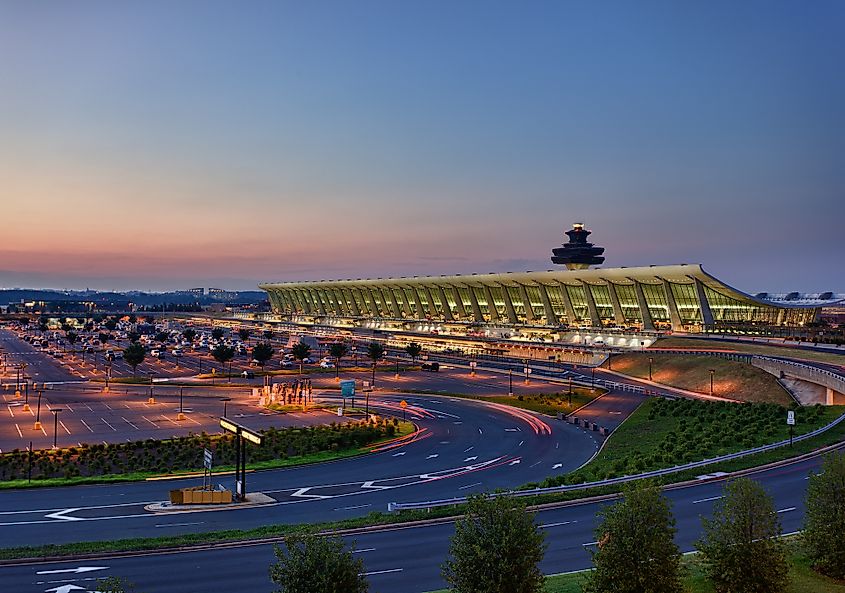 Dulles Airport is located in Virginia, approximately 42 kilometers west of Washington DC. The airport is named in honor of John Foster Dulles, the US 52nd Secretary of State. Opened in 1962, the airport occupies 52.6 square kilometers. It has a main terminal and two midfield terminals of two concourses each. Concourses C and D are exclusively used by United Airlines, while the main terminal and concourses A and B are used by international and domestic flights not operated by the airline. Dulles Airport is North America's 29th busiest airport by passenger traffic.
Orlando International Airport - 47 km²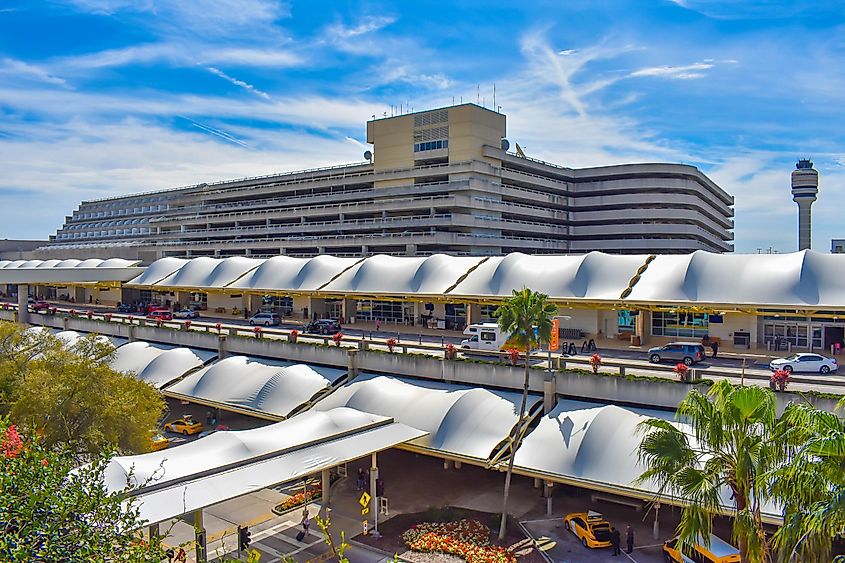 Orlando International Airport spans 51 square kilometers, making it the 4th largest airport in the US. It is located 10 kilometers southeast of the city of Orland, Florida. It was initially known as McCoy Air Force Base, hence the code MCO, and originally a US Army Air Force facility. Airline flights began using the airport in the 1960s after the US Air Force and the City of Orlando's authorities reached an agreement. MCO's main terminal building is divided into two terminals, A and B. Besides the main terminal, the airport has four concourses.
George Bush International Airport - 40.5 km2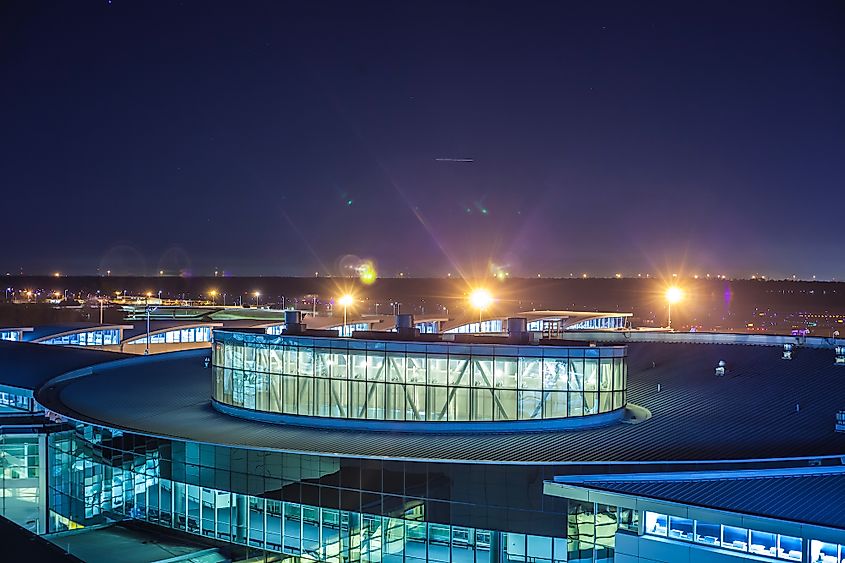 George Bush Intercontinental Airport is located 37 kilometers north of Houston, Texas. It occupies 40.5 square kilometers and is United Airlines' second-largest hub after O'Hare Airport in Chicago. It also serves as Atlas Air's hub. Although the airport's site was purchased in 1957, it opened 12 years later as Houston Intercontinental Airport. In 1997, the airport was renamed George Bush, in honor of the US 41st president. IAH is the US' 14th busiest airport and was the first in North American to have direct flights to all the inhabited continents.
Salt Lake City International Airport - 31.1 km²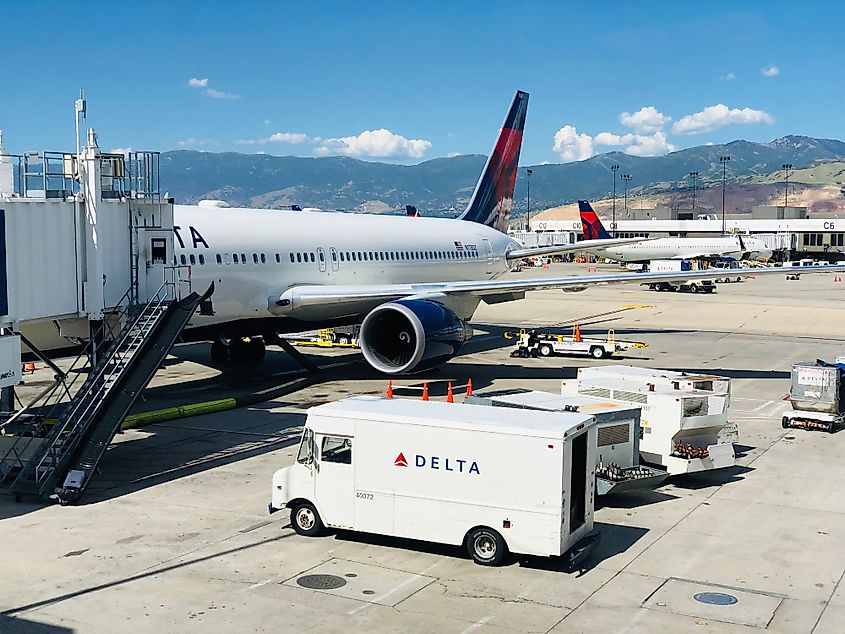 Salt Lake International Airport is a military-civil international airport in Utah. It is located about 6.4 kilometers from Down Town Salt Lake City, spanning 31.1 square kilometers. Roughly 0.5 square kilometers is reserved for the military as Roland R Wright Air National Guard Base. It features three helipads, three terminals, and four runways. The airport is Delta Air Lines' hub, with Terminal 2 reserved for KLM, Delta, and Sky West Airlines. The city of Salt Lake City owns the airport, while its operations are overseen by the Salt Lake City Department of Airports
O'Hare International Airport - 30.9 km²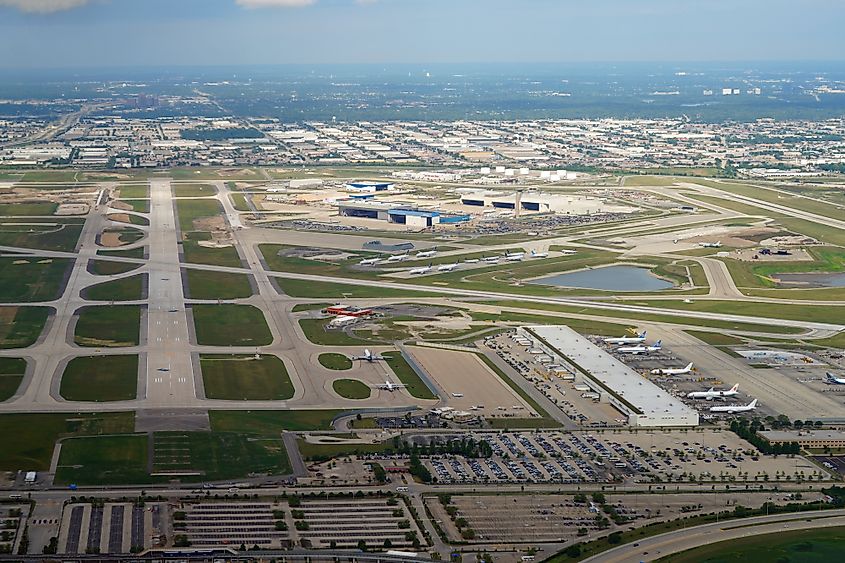 O'Hare International Airport occupies 30.9 square kilometers in Chicago's northwest metropolitan area. It is the world's 6th busiest airport, serving over 75 million passengers annually. Initially, O'Hare was an airfield, serving as a C-54's manufacturing plant. It became a popular airport during the jet age and was the world's busiest airport between 1963 and 1998. O'Hare has four passenger terminals and seven runways. Eight additional runways still under construction. All international arrivals use Terminal 5 because it is the only terminal with customs screening.
San Francisco International Airport - 21.07 km²
San Francisco International Airport is a major gateway to Asia and Europe. It is California's second busiest airport after Los Angeles International Airport. Spanning 21.07 square kilometers, SFO is located 21 kilometers south of San Francisco. It is owned and operated by the City and County of San Francisco and serves the San Francisco Bay Area. The airport started operations in March 1927 as an experimental airport. It currently serves as Alaska Airlines' hub and United Airlines' maintenance hub. LAS has two terminals and four runways
John F Kennedy International Airport - 21 km²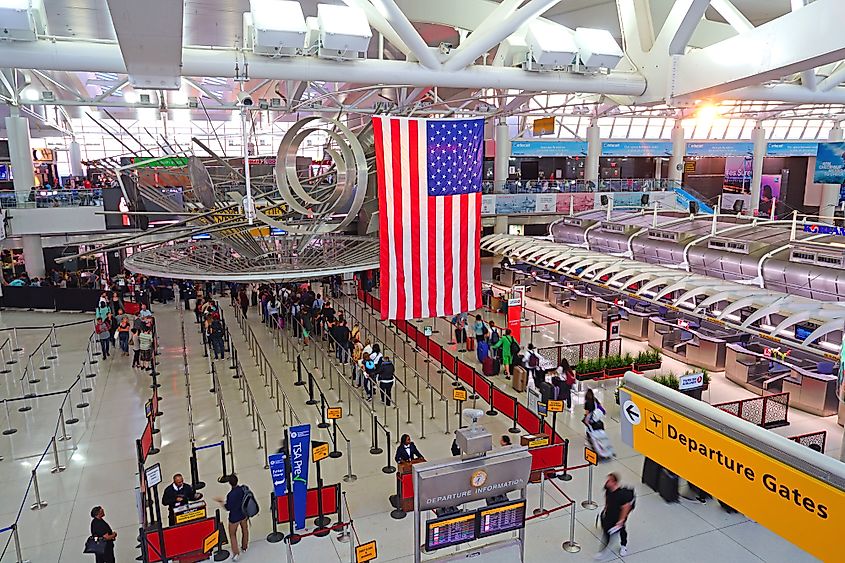 JFK Airport is New York's largest airport, covering 21 square kilometers. It is located in the Queens borough and serves New York City. Initially, the airport was known as New York International Airport and was renamed JKF Airport following the president's assassination in 1963. Currently, the airport is North America's busiest international air passenger gateway. JKF Airport has four runways and six passenger terminals and is a hub for two US legacy carriers; Delta Airlines and American Airlines. The passenger terminals are numbered 1 to 8, but skipping 3 and 6, demolished in 2013 and 2011 respectively.
Detroit Metropolitan Airport - 19.6 km²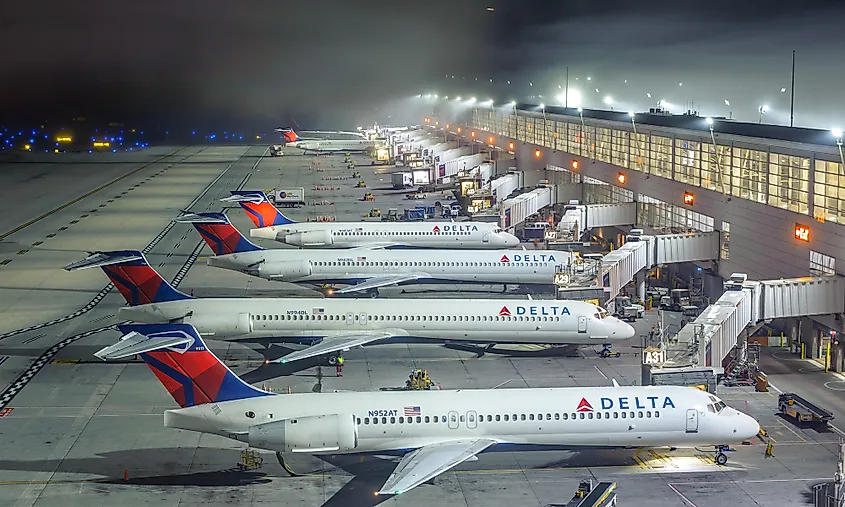 DTW is located in Romulus Michigan, spanning 19.6 square kilometers. It is Michigan's busiest airport, servicing flights to 30 international destinations. It features two terminals and six runways, with 129 gates. The McNamara Terminal is used only by Delta Air Lines and its partners; Air France and Aeromexico, while the North Terminal is used by non-Sky Team airlines. Although DTW's construction was completed in 1929, the first flight landed at the airport in February 1930.