Map of the North Channel - North Channel Location, World Channels Map
North Channel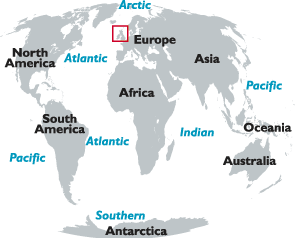 The North Channel is a narrow strait that separates Northern Ireland from Scotland, and links the Irish Sea to the Atlantic Ocean.
Belfast, Northern Ireland, and Glasgow, Scotland, are the most significant regional ports. The entire area is well served by ferry service.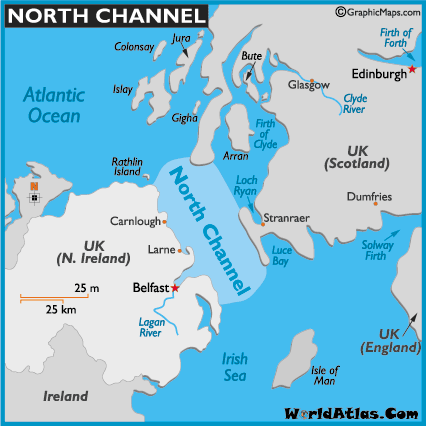 print this map
other bodies of water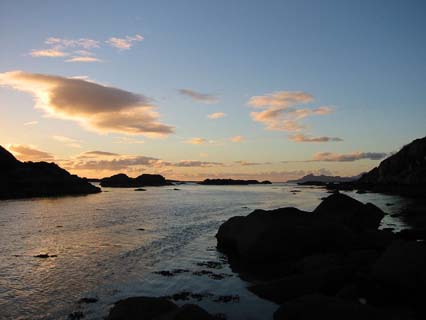 Sunset over the rocky shorline of the North Channel...
Tony_Kinghorn
at
en.wikipedia.org
This page was last updated on August 10, 2015.