Strait of Juan De Fuca Map and Map of the Strait of Juan De Fuca History Information Page
Strait of Juan de Fuca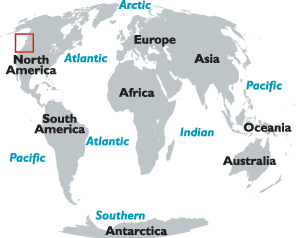 The Strait of Juan de Fuca, approximately 102 miles in length and 10 to 18 miles wide, is the access route to the Pacific Ocean from Puget Sound and the Strait of Georgia.
It also serves as the regional International Boundary between the U.S. and Canada.
It was named in 1788 by the English Captain John Meares of the ship Felice, for Juan de Fuca, a fabled Greek mariner who explored the area in the late 16th century.
The cold waters of the strait, because of their exposure to the generally westerly winds and waves of the Pacific, are often thick with fog, and much rougher than the more protected waters of Puget Sound and the inner coastlines of British Columbia and the U.S.
Marine forecast for the Juan de Fuca Strait
This page was last updated on September 2, 2020.