Goose Lake Map Oregon Pit River California Information Page
Goose Lake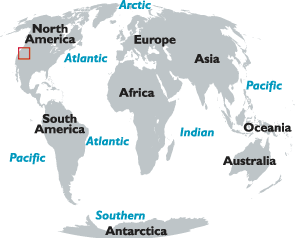 Goose Lake is a large, shallow, alkaline lake on the California-Oregon border.
Records indicate that Goose Lake dried up completely in 1851, 1852, 1926, 1929-1934, and 1992.
The lake was once the source of the Pit River which flows into California's Sacramento River, but regional water diversion and frequent lack of heavy winter snows have caused the lake levels to drop. Because of those actions, the lake's salinity is increasing, threatening fish populations.
When the lake is full it reaches depths of 20 feet, or more. That increase in water caused by heavy mountain runoff will occasionally force Goose Lake to overflow into the Pit River.
The Goose Lake and surrounding mountains are still used by boaters and outdoor enthusiasts, April through October, however fishing is now restricted.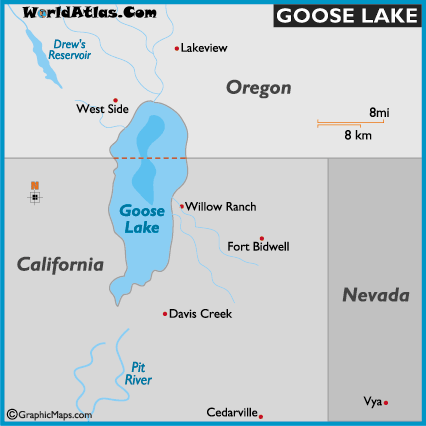 print this map
other bodies of water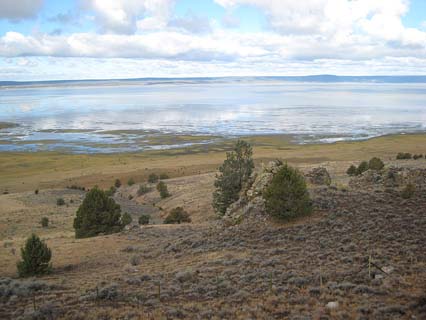 Goose Lake, California...
jellidonut
at
en.wikipedia.org
This page was last updated on June 16, 2020.