Map of babuyan islands map size history information page
Babuyan Islands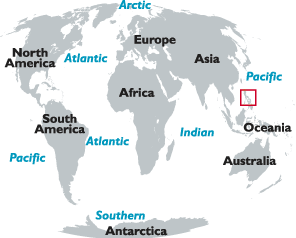 Positioned to the immediate north of Luzon Island between the Babuyan and Balintang Channels, the volcanic Babuyan Islands are a northern extension of the Philippine archipelago.
With a total area of 225 sq mi, Babuyan, Calayan, Camiguin, Dalupiri and Fuga are the largest islands within the group.
Calayan (on Calayan Island) is the largest town and the only port with a regular shipping service between islands, as well as to the mainland city of Aparri and the capitol city of Manila.
Shipping can be difficult during the typhoon season between September and February, as serious storms frequently isolate these islands.
Humpback whales from Alaska arrive during the summer months each year to breed and calve in Babuyan's warm coastal waters - the Philippines (main) marine sanctuary dedicated exclusively to whales and their habitat.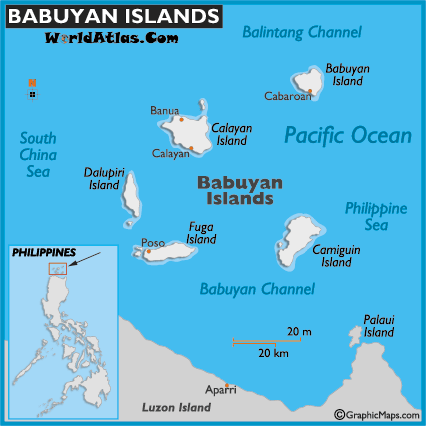 This page was last updated on September 3, 2020.