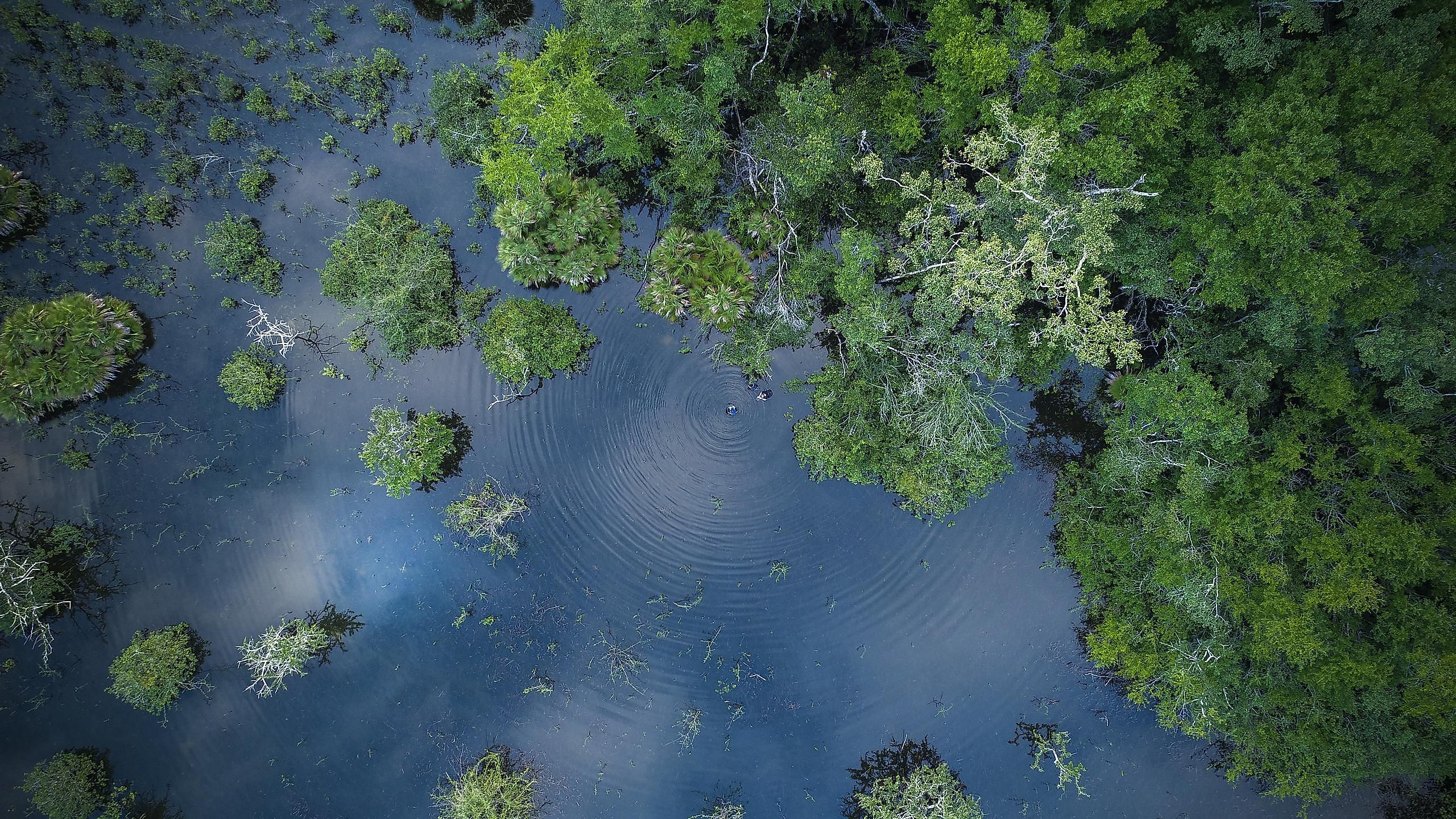 Protecting the World's Wetlands Gains Momentum
The world's wetlands are a historically-overlooked, but demonstrably invaluable range of ecosystems. Swamps, mangroves, marshes, bogs, peatlands, floodplains, and other watery entities such as rivers (along with their deltas), lakes, and coastlines are bursting with biodiversity, directly contribute to the health of the human species, and offer nature-based solutions (NBS) to the challenges posed by a changing climate. The bad news is that between 1970 and 2015, about 35% of the globe's wetlands vanished (for a variety of reasons), and since the turn of the millennium, that rate of loss has been accelerating. The good news is that in recent years, many of the world's governments have acknowledged the need to protect and restore these understated ecosystems – not only brokering international agreements filled with end-of-the-decade pledges, but also taking palpable and targeted actions. The most monumental step thus far happened just as 2022 was coming to a close. 
Governments Sign On To Rehabilitate Key Habitats
Last December, at the United Nations Biodiversity Conference (COP15), 188 countries committed to the Kunming-Montreal Global Biodiversity Framework (GBF). Many of the 23 targets that were agreed to be met by 2030 directly relate to the status of wetlands. These include but are limited to: 
Effective conservation and management of at least 30% of the world's lands, inland waters, coastal areas and oceans, with emphasis on areas of particular importance for biodiversity and ecosystem functioning and services.

Have restoration completed or underway on at least 30% of degraded terrestrial, inland waters, and coastal and marine ecosystems

Reduce to near zero the loss of areas of high biodiversity importance,including ecosystems of high ecological integrity

Reduce by half both excess nutrients and the overall risk posed by pesticides and highly hazardous chemicals
Prevent the introduction of priority invasive alien species, and reduce by at least half the introduction and establishment of other known or potential invasive alien species, and eradicate or control invasive alien species on islands and other priority sites
Why Are Wetlands Important?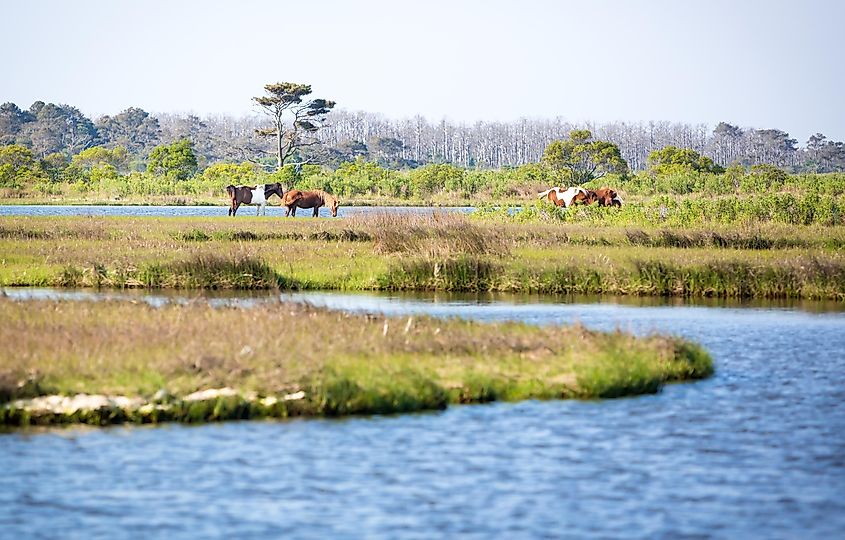 The year prior to the celebrated signing of the GBF, the impetus to protect the world's wetlands was set at the 2021 United Nations Climate Change Conference, aka "COP26." A group known as Wetlands International put forward powerful evidence based on decades of research showing why these ecosystems are important, and how they can offer cost-effective and natural strategies for mitigating rising carbon dioxide emissions. 
Though wetlands cover only about 6% of the planet's land surface (5.5% in the contiguous United States), they are pound for pound (or rather acre-to-acre) the better chemical sink when compared to dryland systems – storing twice as much carbon as all of the world's forests, and removing atmospheric carbon up to 55% faster than even tropical rainforests. Conversely, when wetlands are compromised, they release massive amounts of the problematic chemical. Defunct peatlands alone contribute about 5% of current global emissions. 
Even though these somewhat sloppy and overgrown environments lack the aesthetic appeal of the other core targets of conservation, such as old-growth forests and coral reefs, wetlands nurture approximately 40% of the Earth's plant and animal species – making them some of the most biologically-productive ecosystems. Not only do many of the classic poster species presented by environmentalists rely on wetland environments, but the abundance of microbes in these places serve to enrich the water and soil. 
An obvious advantage of wetlands is that they offer resilience against droughts. But perhaps somewhat paradoxically, they are also key defenses against flooding and erosion. These environments essentially act like one big organic sponge that can absorb large amounts of incoming water, or at least slow its momentum. And because of the sophisticated root systems throughout, wetlands are fantastic at holding soil in place. So if sea levels continue rising in conjunction with the exacerbation of droughts, then preserving and restoring swamps, mangroves and the like will serve a dual purpose. 
Finally, it should not be downplayed that wetlands directly benefit the human race. It is estimated that the livelihoods of over one billion people depend on them. These eclectic environments are relied upon for commercial fishing and shellfishing, are a source of timber and some medicines, and are an agricultural platform for widely-enjoyed foods such as blueberries, cranberries, and wild rice. As previously alluded to, wetlands also help to provide us with clean drinking water. And last but not least, they are wonderful sites for outdoor recreation. 
In summary, by preserving and restoring the world's wetlands, several advantages are gained. Current carbon emissions will be curbed, future emissions (i.e. the ones that release when peatlands are drained) will be ameliorated, and these biodiverse, self-cleaning, stability-promoting entities will thrive. 
Why Are Wetlands Disappearing?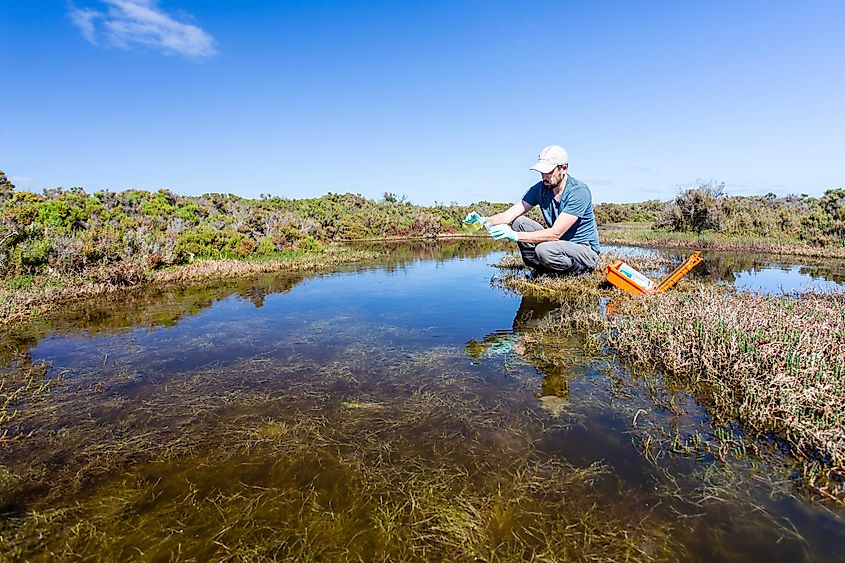 While wetlands are subject to naturally-occuring stressors such as erosion, drought, changes in sea levels and heavy storms, human activity is responsible for the overwhelming majority of losses (and gains!) in wetland habitats over the last few hundred years. These areas continue to be drained for agricultural purposes, as well as commercial and residential developments. The withdrawal of ground and surface waters, as well as the introduction of pollutants and invasive species has also been shown to reduce the vitality of wetlands. And as these areas are lost or transformed, this creates a damaging domino effect for other wetlands nearby.
Almost 90% of the world's wetlands that existed in the 1700s are thought to have been lost. The last half century, in particular, has painted a rather grim picture. Since 1970, over a third of the total coverage has since been drained or outright destroyed. Startlingly, wetlands and their corresponding biodiversity are being lost faster than most other ecosystems – three times faster than forests, in fact – but seemingly with much less press and awareness. Though this disappearing act continues to accelerate, new proclamations have been put forward in an effort to turn the tide.
Specific Projects That Benefit Wetlands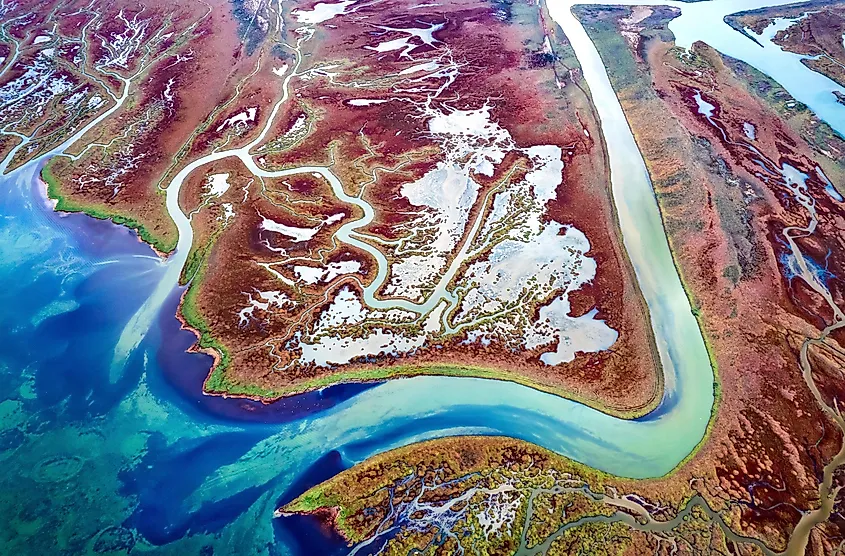 International accords are great, but in an era of non-stop news, trend-chasing activism, and unpopular politicians, feel-good, "one day" promises aren't worth much. The true metrics for progress are demonstrable initiatives. Here are some such examples that have either been put into place, or are unfolding. 
In December of 2022, while governments were signing on to eventually sign on to other projects, lawmakers in Argentina passed a permanent protective measure for the Mitre Peninsula in the Southernmost province of Tierra del Fuego. This law encompasses 300,000 hectares (741,316 acres) of land and 200,000 hectares (494,211 acres) of marine areas. Between these two mediums, kelp forests and an extensive peatland complex combine to form the largest carbon sink in the nation. 
Over in China, a revolutionary concept known as "sponge cities" is in the works for approximately 30 cities, including the 10-million-resident metropolis, Chengdu. The plan is to nurture wetlands alongside these places so that rains can be collected during flood-prone times, and then siphoned in the heat of the summer. This would be an excellent example of how human interests can work in tandem with environmental progress.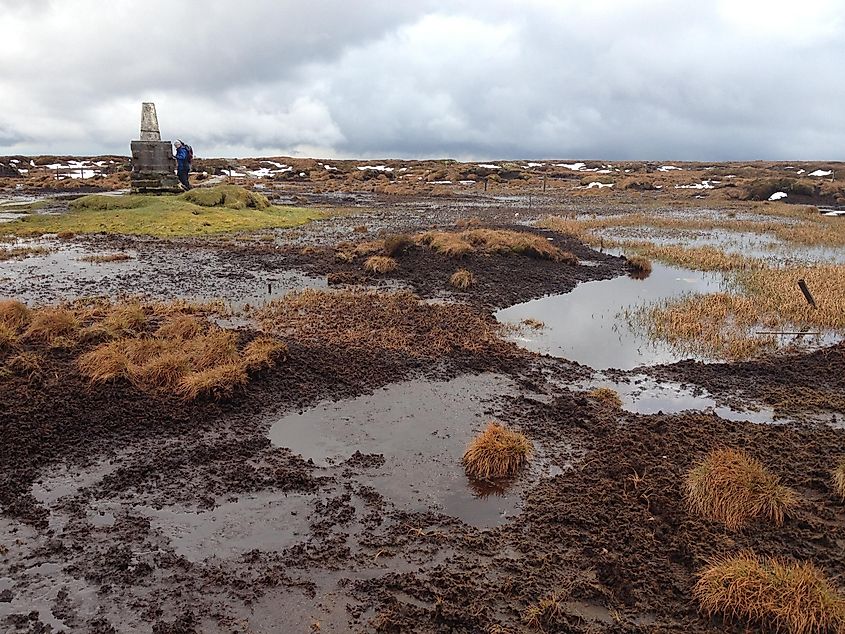 The United Kingdom is developing a 20-year, $246-million initiative called the Great North Bog project. If realized, it would restore roughly 92% (i.e. 7,000 square kilometers/2,703 square miles) of the peat bogs in the Northern uplands of England that were drained for sheep grazing, grouse farming, and hunting purposes. It is estimated that 4.4 million tonnes of carbon escapes into the atmosphere each year because of the damaged peat in this region. The Great North Bog project would therefore be a win-win for the UK's emission targets, as well as the general ecology.
They may not always look like much to the casual observer, but swamps, bogs, peatlands, marshes, mangroves, and other similar ecosystems are absolutely essential. Until recently, their role has been poorly understood, which has led to much neglect and destruction. Thankfully, the bell to protect the world's wetlands has been rung, and distinct initiatives are currently being rolled out to do exactly that. By maintaining and reinvigorating these curious habitats, a multitude of benefits will be reaped. Wetlands store carbon, foster surprising biodiversity, buffer the impacts of fluctuating climates, and plenty more. The last few years have garnered much international momentum for the conservation of these environments, now it remains to be seen how it will all translate.