Turkmenistan Flag and Description
Turkmenistan Flag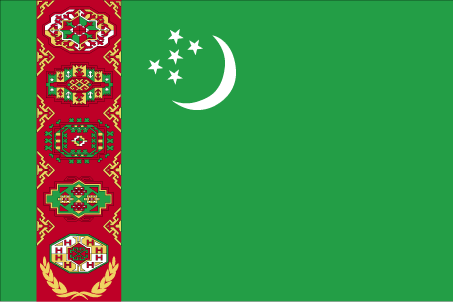 Buy this flag,or any country flag here
DESCRIPTION
The flag of Turkmenistan was officially adopted on February 19, 1997.
The flag feature a white crescent (symbol of Islam) and five stars; those stars represent the five regions of the country. Placed upon a green field is a symbolic representation of the country's famous carpet industry.
all Country Flags here!
Map of Turkmenistan here!

This page was last updated on July 12, 2016.