Spain Flag and Description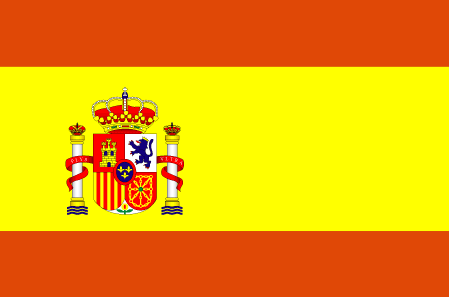 Buy this flag,
or any country flag
here
DESCRIPTION
The flag of Spain was officially adopted on July 19, 1927
The red and golden-yellow colors of Spain's flag were first used in the late 1700s by the King of Spain, as he tried to easily differentiate his ships from those of other countries. They're also the original colors found within the arms of both the Castile and Aragon regions of the country, the regions first united by King Ferdinand and Queen Isabella.
all Country Flags here!
Map of Spain here!

This page was last updated on July 12, 2016.