Malta Flag and Description
Malta Flag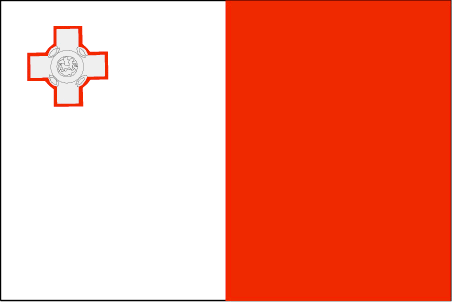 Buy this flag,or any country flag here

DESCRIPTION
The Malta flag was officially adopted on September 21, 1964.
The flag of this island nation uses the traditional red and white colors of the Knights of Malta. The George Cross (upper left), outlined in red, was added to the flag in the 1940s, as King George VI of Britain presented it to islanders for outstanding gallantry during World War II.
all Country Flags here!
Map of Malta here!
This page was last updated on June 16, 2020.