Greenland Flag and Description
Greenland Flag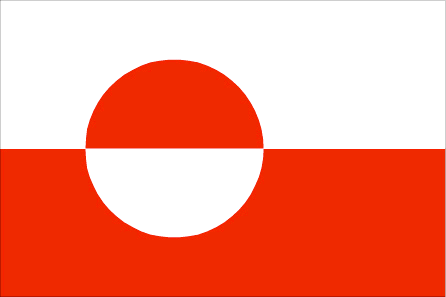 Buy this flag,
or any country flag
here
DESCRIPTION
The flag of Greenland was officially adopted in 1985.
It was designed by a local artist and features the Danish colors. The white is symbolic of the ice and snow that covers most of the island, and the red is symbolic of the sun.
all Country Flags here!
Map of Greenland here!
This page was last updated on July 12, 2016.