Belize Flag and Description
Belize Flag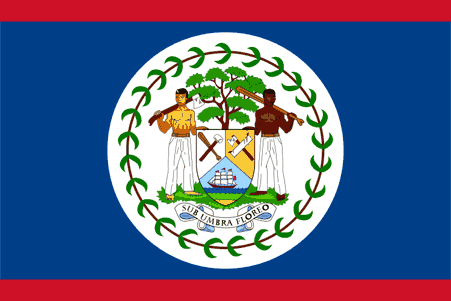 Buy this flag,or any country flag here
DESCRIPTION
The flag of Belize was officially adopted on September 21, 1981. The blue on the flag is the party color of the PUP, while the red stripes were added to recognize the color of the opposition party. The centered coat of arm features 50 leaves, which is symbolizing the year the PUP (People's United Party) came into power.
all Country Flags here!
Map of Belize here!

This page was last updated on June 16, 2020.