Zambia Flag and Description
Zambia Flag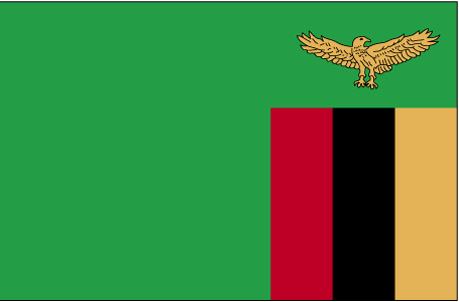 Buy this flag,
or any country flag
here
DESCRIPTION
The flag was adopted October 24, 1964. Green represents agriculture, orange the country's copper, red symbolizes the struggle for freedom, and black represents the people.
The eagle is from the country's official coat of arms.
all Country Flags here!
Map of Zambia here!
This page was last updated on July 12, 2016.