Seychelles Flag and Description
Seychelles Flag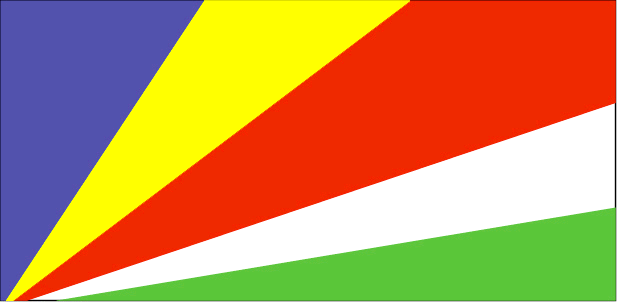 Buy this flag,
or any country flag
here
DESCRIPTION
The flag of the Seychelles was officially adopted on January 8, 1996.
The red, white and green are the official colors of the SPUP (Seychelles Peoples United Party). The blue and the yellow are the colors of the country's democratic party.
all Country Flags here!
Map of the Seychelles here!
This page was last updated on July 12, 2016.