Niger Flag and Description
Niger Flag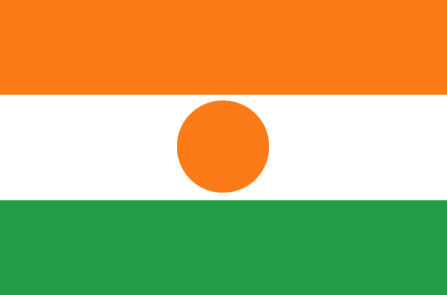 Buy this flag,or any country flag here

DESCRIPTION
The Niger flag was officially adopted on November 23, 1959.
The centered orange circle is symbolic of the sun. The orange stripe represents the savannah grasslands, white the Niger River, and green represents the country's rainforests.
all Country Flags here!
Map of Niger here!
This page was last updated on June 16, 2020.