Namibia Flag and Description
Namibia Flag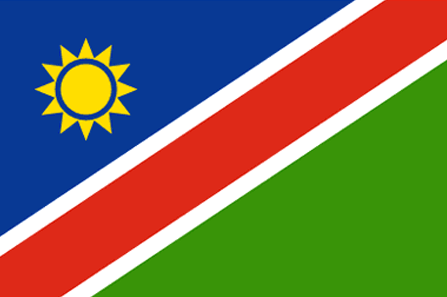 Buy this flag,
or any country flag
here
DESCRIPTION
The Namibia flag was officially adopted on March 21, 1990.
The blue, red and green were the colors of the South West African People's Organization (SWAPO), the group that liberated the country in 1990. In addition, those same colors are representative of the Democractic Turnhill Alliance, a political party. The sun is symbolic of energy and life.
all Country Flags here!
Map of Namibia here!
This page was last updated on June 16, 2020.