This small group of three atolls in the South Pacific Ocean, about one-half of the way from Hawaii to New Zealand, was originally settled by Polynesian emigrants from surrounding island groups.
In 1889 the Tokelau Islands were made a British protectorate, and then transferred to New Zealand administration in 1925. A large number of Tokelauan people live in New Zealand in an effort to support their families.
Tokelau's small size (three villages), isolation, and lack of resources greatly restrain economic development and confine agriculture to the subsistence level. The people continually rely heavily on aid from New Zealand.
Quick Facts and Figures
Official Name: Tokelau (a New Zealand dependent territory, claimed 1926)
Capital City: none
Languages: Tokelauan, English
Official Currency: New Zealand Dollar
Religions: Congregational, Catholic, others
Population: 1,392 (July 2006 est.)
Land Area: 10 sq km (3.8 sq miles)
Latitude/Longitude: 9º 00' S, 172º 00' W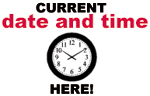 Maps
Photographs
Oceania Countries
Dependencies
This page was last updated on April 18, 2016.