Nelson River Manitoba Canada Information Page
Nelson River, Manitoba, Canada
The Nelson is a river of north-central
North America
in the
Canadian
province of
Manitoba.
It was named to honor Robert Nelson, a Welsh sailor.

The river's huge discharge volume and dramatic slope makes it useful for generating hydroelectricity. Subsequently, flooding caused by damming of the river has provoked bitter disputes with First Nations people, and a financial settlement was reached in the 1970s.



Source: Lake Winnipeg
Mouth: Hudson Bay - (Note that a river's mouth is where it flows into a bay, lake, ocean, reservoir, river or sea. At the mouth of a river a delta is often formed resulting from sediment deposits)
Flows: North-Northeast
Length: 400 mi (644 km)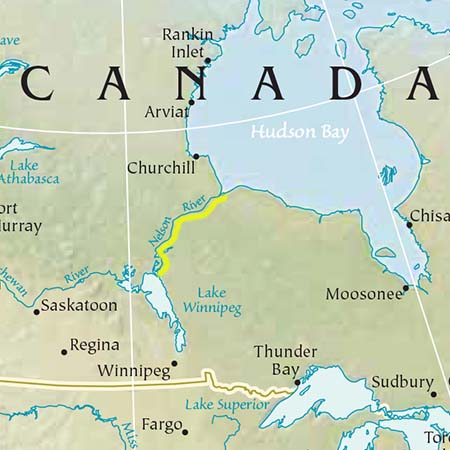 additional North America landforms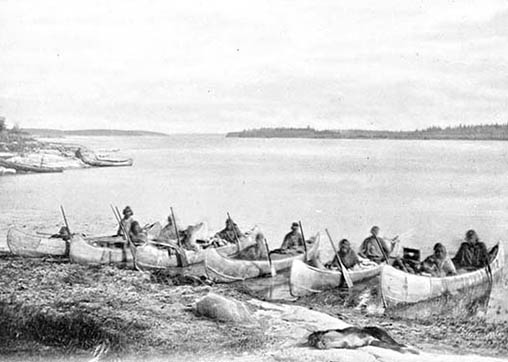 First Peoples on the Nelson River, 1878.