Guadeloupe's Information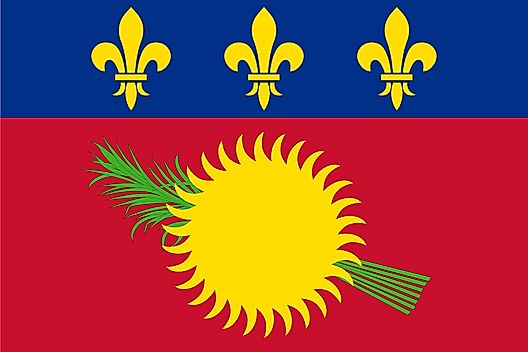 On November 3, 1493, in an effort to find fresh water, Christopher Columbus landed on the island of Guadeloupe during his second trip to the 'New World.'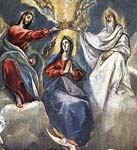 He named the island 'Santa María de Guadalupe de Extremadura,' after the image of the Virgin Mary venerated at the Spanish monastery of Villuercas, Spain.
In 1635, from the island of St Kitts, the French sent a group of settlers to Guadeloupe; they quickly took control of the island, and all but destroyed the few remaining natives that considered it home.
France annexed the island in 1674, and over the next century, because of its location and natural attributes, Guadeloupe was seized several times by the British and their powerful Caribbean fleet.
Near the end of the 17th century France was again in control, Guadeloupe was on a roll, sugar trade was 'King' on the island and the local economy boomed.
In 1791, during the French Revolution, an independence movement took hold and a group of monarchists declared independence from France.
Plantation slaves, oppressed for decades, began to rebel in 1793. The freedom loving (upper class) asked the British to help, and to once again occupy the island.
Britain seized Guadeloupe in 1794 and held it for just seven months until Victor Hugues, a French politician and colonial administrator, along with rallying slaves and supportive locals forced the English to surrender.
The Convention in Paris (had voted) to abolish slavery on February 4, 1794, but slavery itself was (tongue-in-cheek) abolished in 1804. In the end, Hugues had implemented the initial decree; consequently freed slaves revolted and turned on their slave owners.
In 1810 the Brit's seized the island once again and governed it until 1815, when the Treaty of Vienna returned it to french control.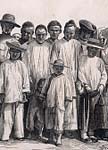 After African slavery was (completely abolished) in 1848, desperate sugar plantation owners imported indentured servants from Asia, but later in the century a worldwide economic crunch forced many of them into financial distress.
To make matters worse, Guadeloupe lost 12,000 of its 150,000 residents in the cholera epidemic of 1865–66.
To survive the continuing financial crisis, a movement surfaced to remove the island's total dependency on sugar. In the end it worked as bananas, pineapples and rice production increased at the end of World War II.
In 1946 the French colony of Guadeloupe became an overseas department of France, and in 1974 it became an administrative center. Its deputies sit in the French National Assembly in Paris.
Today the Guadeloupe Archipelago includes the large islands of Basse-Terre and Grande-Terre, the nearby islands of Marie-Galante and La Desirade and numerous smaller islands.
The Guadeloupe cuisine and surroundings are decidedly French, and the beaches, casinos and nightlife are all first-class.
Pigeon Island and the Jacques Cousteau Underwater Park is one of the world's best dive destinations. Local sailing conditions are unrivaled in the Caribbean.
The bustling port city of Pointe-A-Pitre is the main entry point, and it's crammed with local markets, shops and cruise ship passengers.
This page was last updated on April 7, 2017.
Countries & Territories Of The Caribbean