France's Information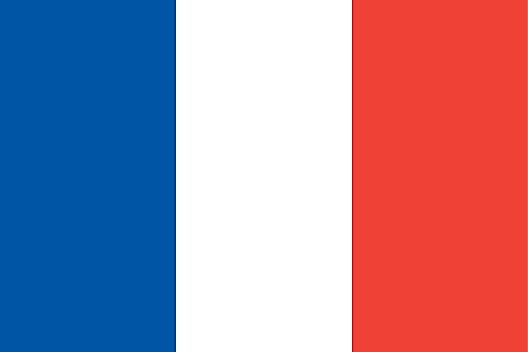 | | |
| --- | --- |
| Land Area | 640,427 km2 |
| Water Area | 3,374 km2 |
| Total Area | 643,801km2 (#42) |
| Population | 66,836,154 (#21) |
| Population Density | 104.36/km2 |
| Government Type | Semi-presidential Republic |
| GDP (PPP) | $2,700.00 Billion |
| GDP Per Capita | $42,400 |
| Currency | Euro (EUR) |
| Largest Cities | |
France Flag:

The French flag - the tricolore - consists of three vertical bands of equal width, displaying the country's national colors: blue, white and red. The blue band is positioned nearest the flag-staff, the white in the middle, and the red on the outside.
France Coat of Arms: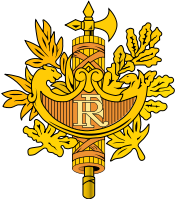 The current emblem of France has been a symbol of France since 1953, although it does not have any legal status as an official coat of arms. It is printed on the cover of French passports and was adopted originally by the French Foreign Ministry as a symbol for use by diplomatic and consular missions during 1912. It is considered an emblem rather than a coat of arms, since it does not respect heraldic rules.

The emblem consists of a wide shield with, on the one end a lion-head and on the other an eagle-head, bearing a monogram "RF" standing for Republique Francaise (French Republic). A laurel branch symbolizes victory of the Republic, the oak branch symbolizes perennity or wisdom, and the fasces is a symbol associated with justice (the bundle of rods and an axe, carried by Roman lictors).
This page was last updated on April 7, 2017.
France Trivia
What are the Biggest Industries in France?
One of the major industries in France is the energy sector. Manufacturing is also among the largest industries in France, accounting for billions of dollars in the country's GDP.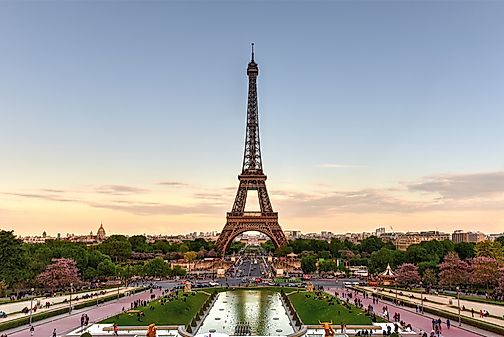 The Biggest Industries in France
What Do the Colors of the French Flag Mean?
Red, white and blue have come to represent liberty, equality and fraternity - the ideals of the French Revolution. Blue and red are also the time-honored colors of Paris, while white is the color of the Royal House of Bourbon.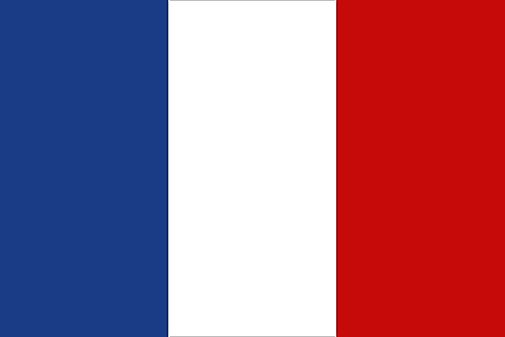 How Did the French Flag Come to Be?
What is a Puppet Government?
A "puppet state" is a government that has little will of its own, as it needs financial backing or military support. Thus, it acts an a subordinate to another power in exchange for its own survival. The puppet government still holds its own facade of an identity, perpetuated by retaining its own flag, name, national anthem, law, and constitution. However, these type of governments are not considered as legitimate according to international law.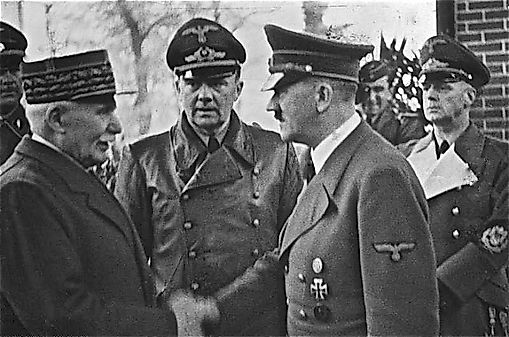 What Is A Puppet Government?
France metropolitan regions & their capitals