Andaman & Nicobar Islands – Large Map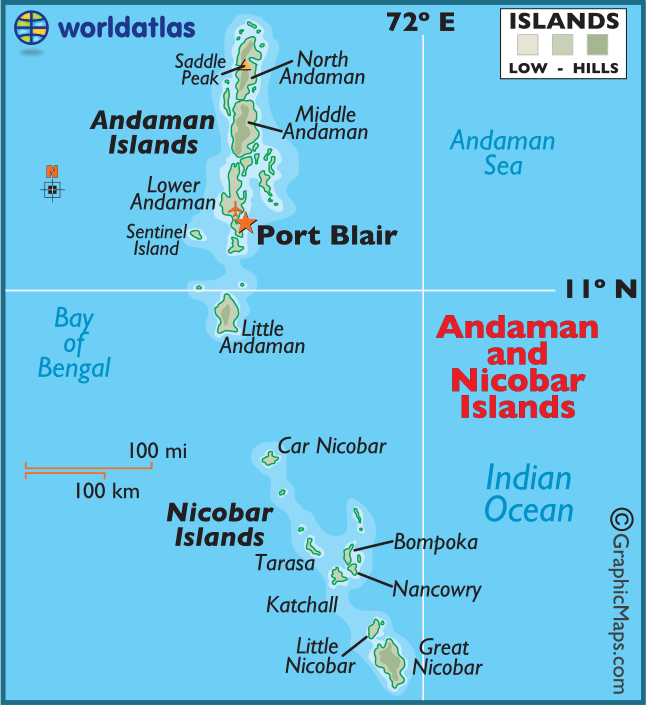 The Andaman & Nicobar Islands is a territory of India. It is located in the Indian Ocean, in the southern reaches of the Bay of Bengal, near Myanmar and Indonesia.
It comprises two island groups - the Andaman Islands and the Nicobar Islands - which separate the Andaman Sea to the east from the Indian Ocean. The Andamans are to the north of and the Nicobars to the south. The capital of this territory is the Andamanese town of Port Blair.
The territory's population as per the most recent was 380,000. Added together, the total land area of the territory is approximately 6,496 km² or 2,508 sq mi.
This page was last updated on January 5, 2018.