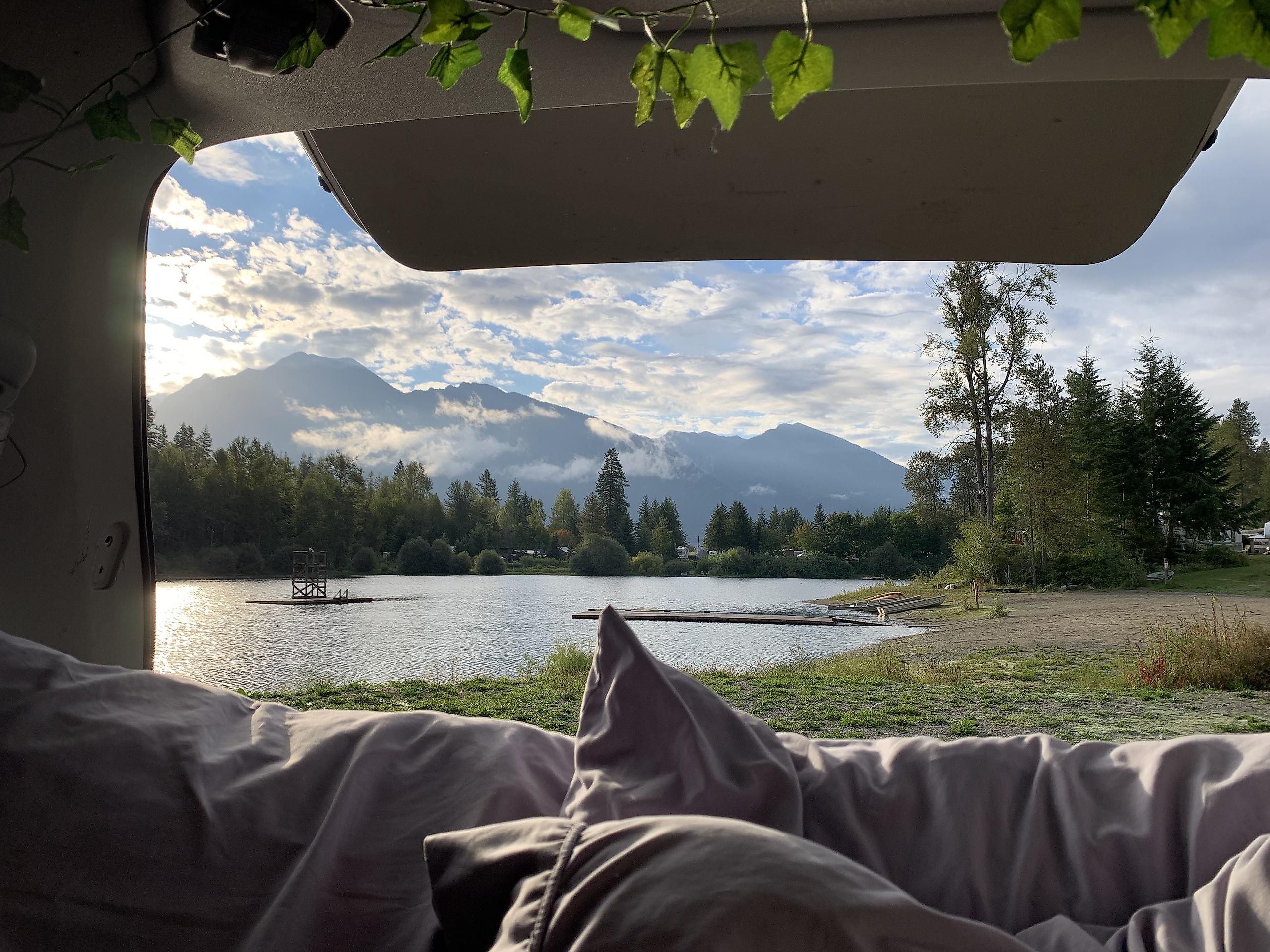 Van Life: The Ultimate Guide To Living In A Van In British Columbia
Flashback to August of 2021. The world was in a funk, and it was time for a radical change. My girlfriend and I hatched a plan to sell everything, move into my Toyota Sienna, chase the last bit of Canadian summer through British Columbia's interior, and then start traveling the world (which as I write this on a plane, over a year and a half later, is still an ongoing adventure). There was something romantic about the notion of a fresh start, something inspiring about creating a trip with minimal means, and something unapologetically exciting about taking big risks when the perpetual marching orders were to "stay safe." Vanlife is officially on the rise. Everyday I see vehicular vagabonds pop up on YouTube – using the digital landscape to fuel their adventures. We didn't have a decked-out sprinter van, but we had a lot of heart. Here's how we made it work.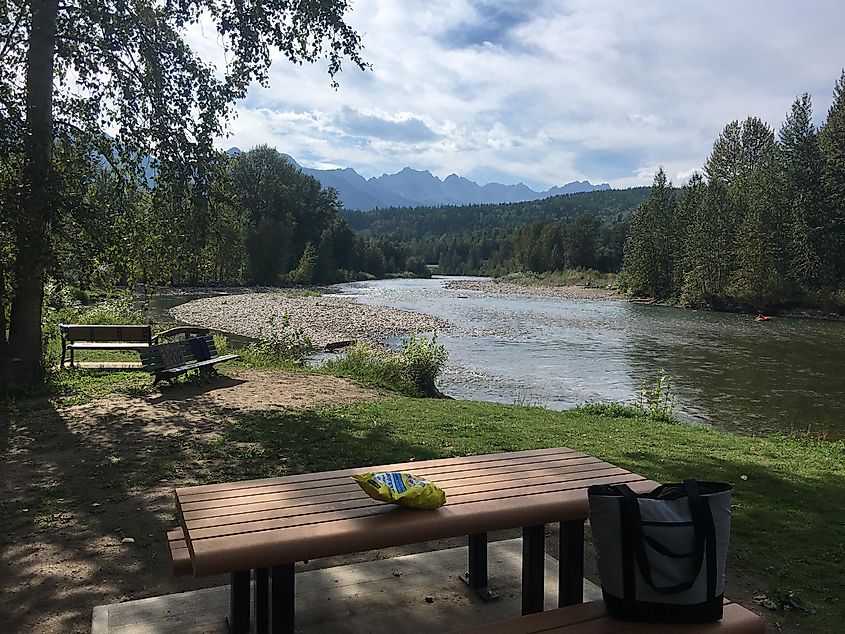 The Vision And The Van Conversion
The Canadian portion of the Rocky Mountains divide the provinces of Alberta and British Columbia, before heading even further North. The former was our long-time home base, and gets the more rugged and frigid mountain experience. Crossing into BC typically brings milder temperatures, especially as you move Southwest. So while we did linger in Alberta for the first few days, ultimately, as we shifted into September, it was clear that we needed to chase the milder conditions in order to live comfortably. Plus, after so many interprovincial border shut downs, a change of scenery was particularly welcomed.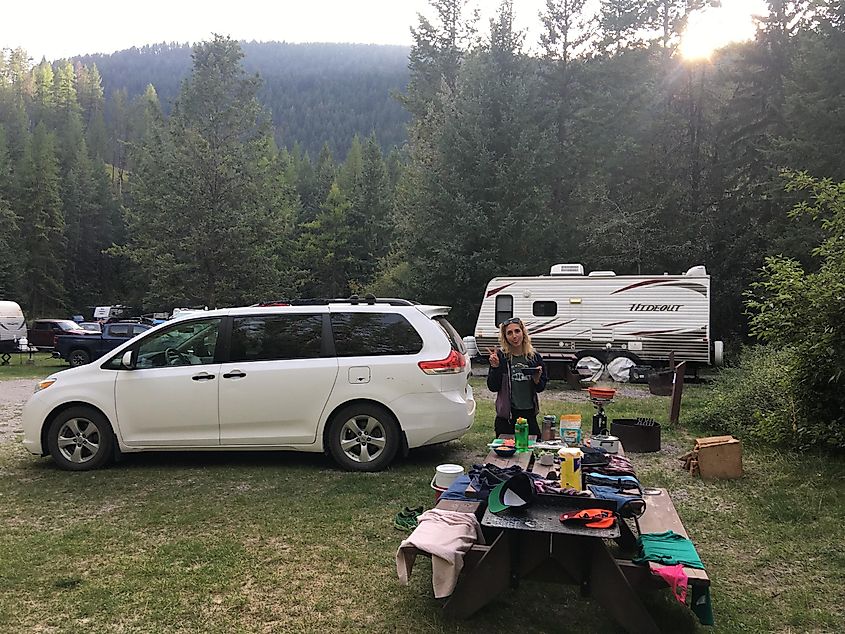 I'm no handyman, but I always find a way to make things work. A minivan isn't exactly the sexiest of rides, but its wider back end provided just enough space for two people, and the bare essentials. I folded the back seats down, ripped the middle ones out, got a carpet from Ikea to pad the floor (and make it more homey), popped in an inflatable double mattress from Canadian Tire, picked up a lockable storage trunk and a cooler off a sketchy guy on Kijiji, and somehow, without measuring anything, it all fit (but just barely). Whatever didn't go in the trunk, we hung around the windows (which created some privacy and stealth), and tucked into glove boxes, those little storage spaces in the doors, and wherever else we could fit it on the day. Lastly, Irina peppered in some loving touches, such as a faux-vine plant, a string of battery-powered lights, and a cup-holder succulent. It was a tight squeeze, but given the string of favorable weather, and the recent opening of indoor public spaces, we knew it would mostly just be for sleeping. 
The Camping Options In British Columbia
British Columbia has a blend of provincial and national park campgrounds, privately-owned sites, crown land (which is similar to BLM land in the United States), and roadside rest stops, which have a time limit of eight hours (i.e. a good night's sleep). We utilized all of these, as well as a healthy blend of "stealth camping" – a subgenre of the blossoming vanlife scene that is exactly what it sounds like. Basically, this entailed finding an inconspicuous spot somewhere that didn't have a "No Overnight Parking" sign, lay low, and hope that we didn't get "the knock" at some point in the night. The major advantage of squeezing into my minivan was that it literally just looked like any old vehicle that should be parked on any old road in any old town. So neither the residents nor bylaw officers were wise to us. Score one for the bad guys! 
Each camping option came with a set of trade offs. The rest stops were free, and had bathrooms/garbage bins, but no showers, a bit of road noise, and a relatively tight time limit (which I doubt is ever strictly enforced, but it still keeps you moving). Government parks are well-equipped and beautiful, but expensive (and non-negotiable). Private campgrounds are also well-serviced, crop up in some pretty amazing locations, and because they are independently run, we were able to swindle better prices (or extra firewood) as the off-season loomed. This usually worked if we reserved multiple nights and flashed out best "we're totally broke but loving life" smiles. Crown land is free, but difficult to access (especially in a low-clearance van) and without any ammendities (beyond the occasional fire pit). Stealth camping is free, an exhilarating experience, and the ideal "stick it to the man" approach, but it is also unreliable. The sleep is choppier, and god help you if you have to pee in the middle of the night (we opted not to use "piss jugs" and thus spoil the smidge of romance in the arrangement).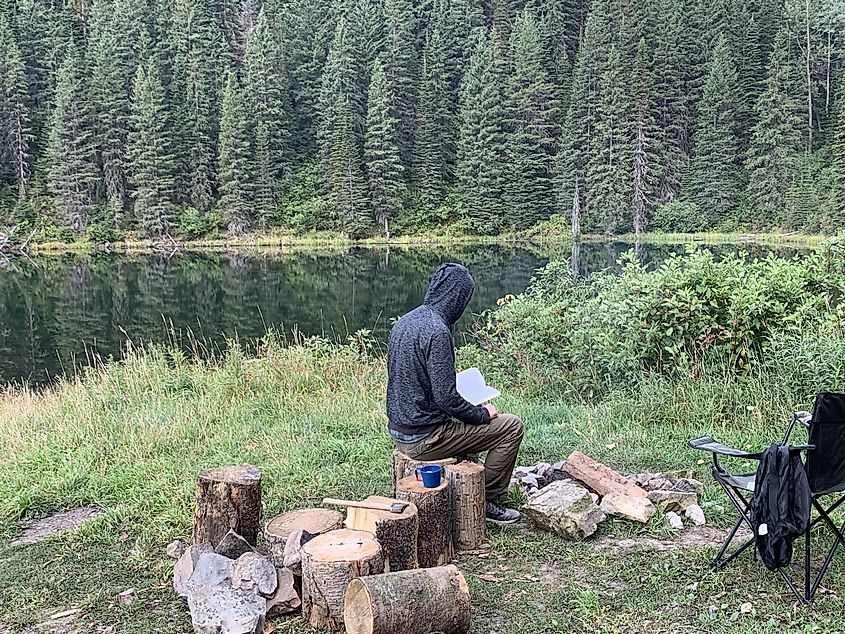 The Daily Routine Of Van Camping
Depending on where we rested our heads for the night, the morning would vary slightly. But generally speaking. it would go a little something like this. We quickly fell into a circadian rhythm with the sun. There wasn't much left to do after dark except crawl into bed and watch a previously downloaded show on a laptop. The early wind down naturally led to us waking up at dawn. The first order of business was always to get coffee and breakfast at some local cafe or diner, and wash up a bit in the bathroom. Irina would usually linger for a few hours, in order to stay on top of her freelance writing tasks, and I would go hit the streets (literally), as a busker.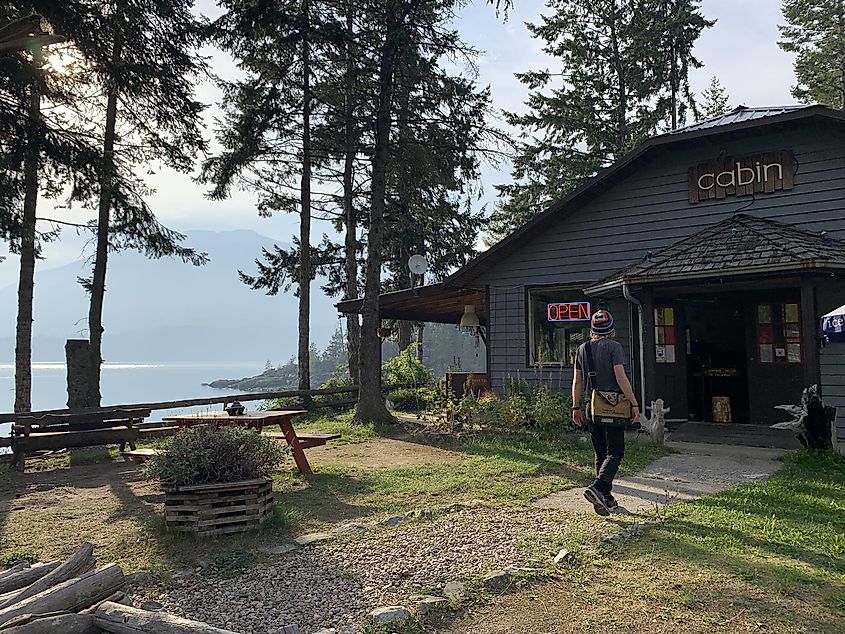 Quick sidebar on my backstory. For eleven years I had a corporate sales job. I started right out of University, and quit on March 1st, 2020, in order to pursue my musical passion (among other things). Unfortunately, about ten days later the pandemic hit and live music disappeared for the better part of two years. Not one to let the silly lack of a stage or microphone stop me, I dusted off my street performing skills, (which is not strictly legal in most spots) in order to pick up the slack. Thankfully, most audiences I encountered were grateful to hear someone singing their heart out, were cool about not reporting it, and also generously contributed to the gas fund. I did also have lots of mishaps, not just on this trip, but throughout the years and various countries, but that's a story for another time.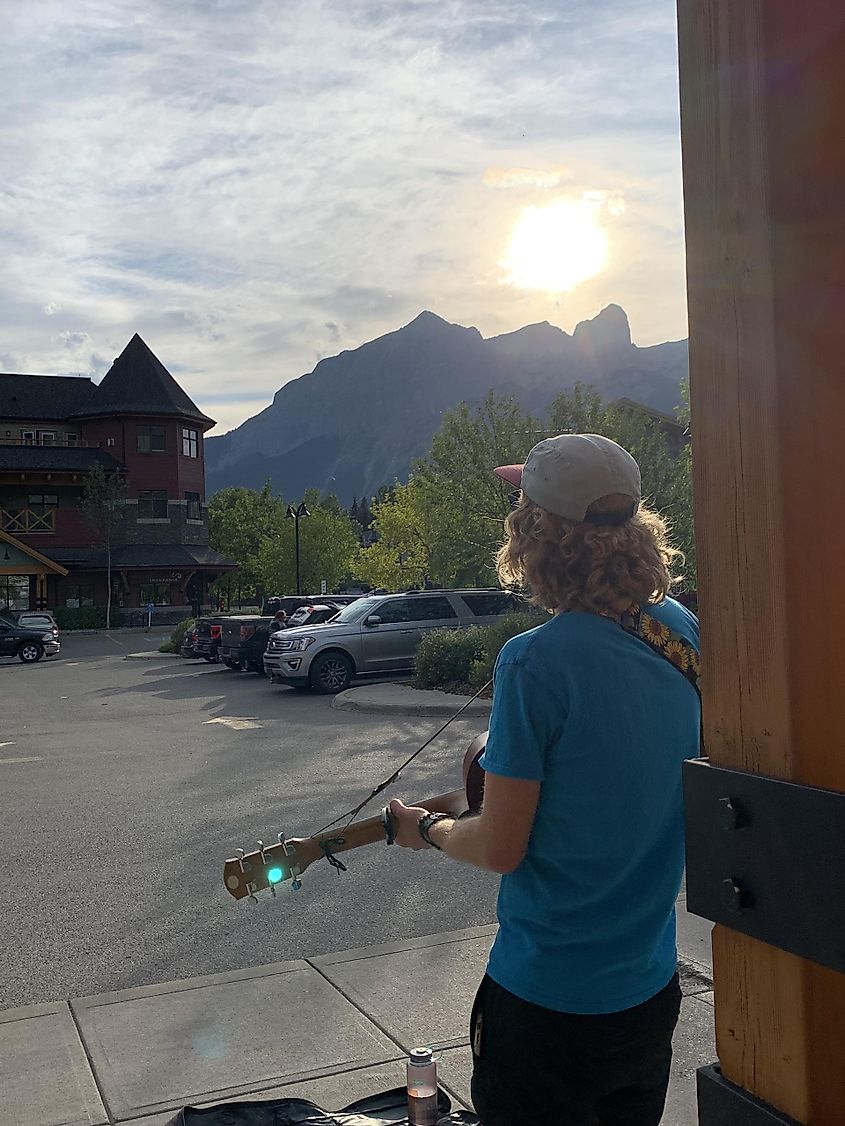 So after doing our best to eke out a living, we would then sync up, get supplies, and drive onwards to the next town, trailhead, or campground. Once we had an idea of where we would sleep, all that was left to do was explore the area, go for a hike, brave a swim, rustle up some grub, and watch the sunset from a patio or picnic table before crawling into the back of the van. This routine quickly became addicting, and I look back on it fondly. In my opinion, traveling in this fashion is the best way to get to know the real rhythms of a place, while also reaping the freedom of transience. 
My Top 3 Recommended Locations In Western Canada
Having a basic home setup in the back of a minivan allowed Irina and I to go wherever we wanted, and at whatever pace we deemed fit. The sweet spot seemed to involve regularly shifting locations, but never going too far in a day. This meant we could absorb a broad area by taking in multiple perspectives, and feel like we were accomplishing something by "making miles." Often, we would visit multiple lake communities, or a cluster of mountain towns before pressing on to a completely new spot. Since pictures speak a thousand words, here is a little highlight reel of choice spots. 
Alberta Rocky Mountain Towns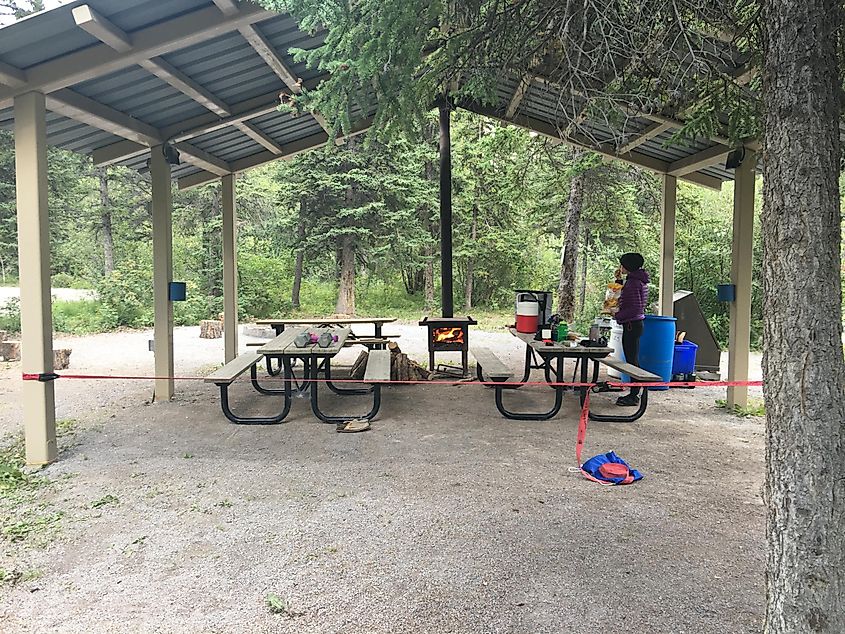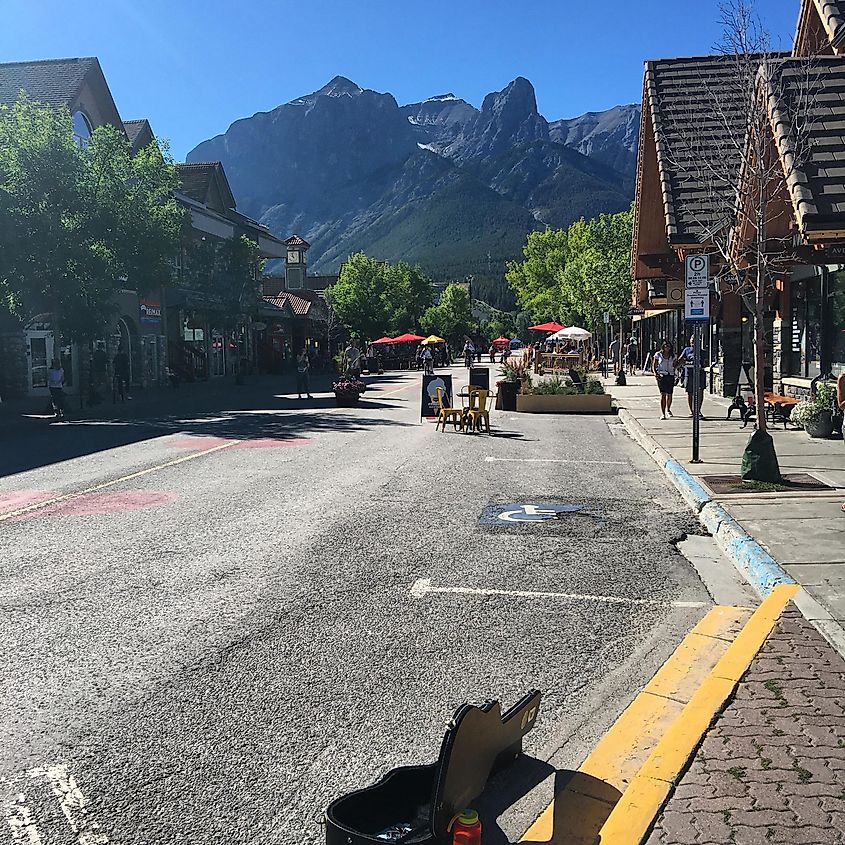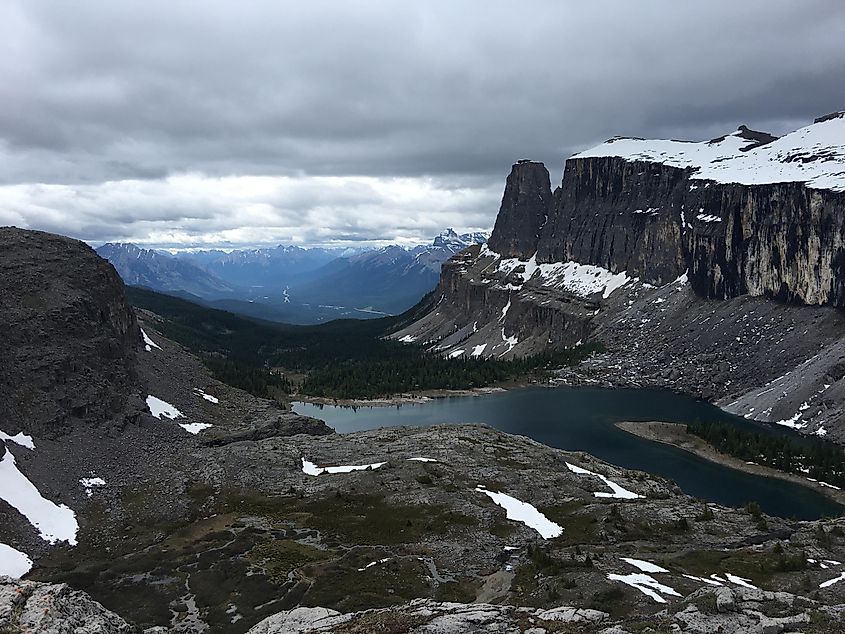 Kootenay Lake Towns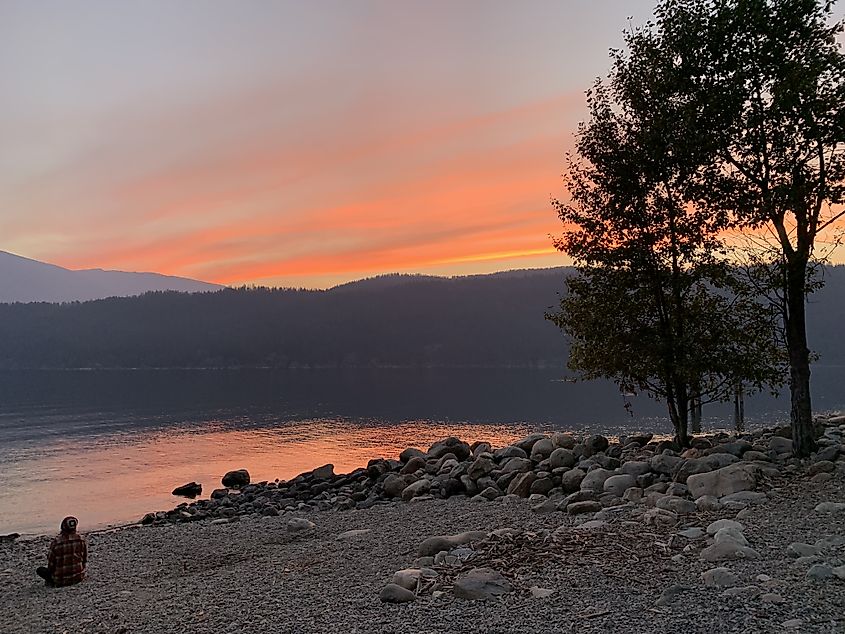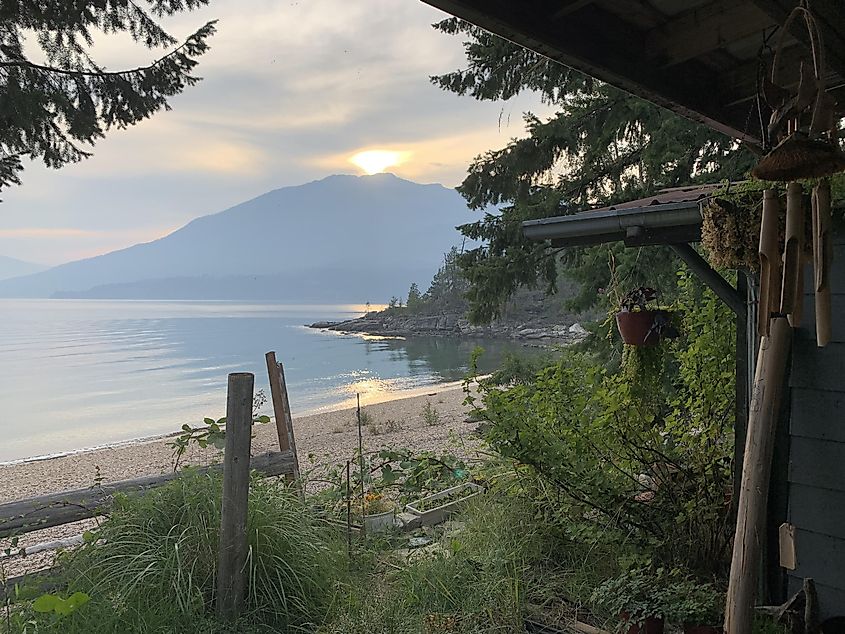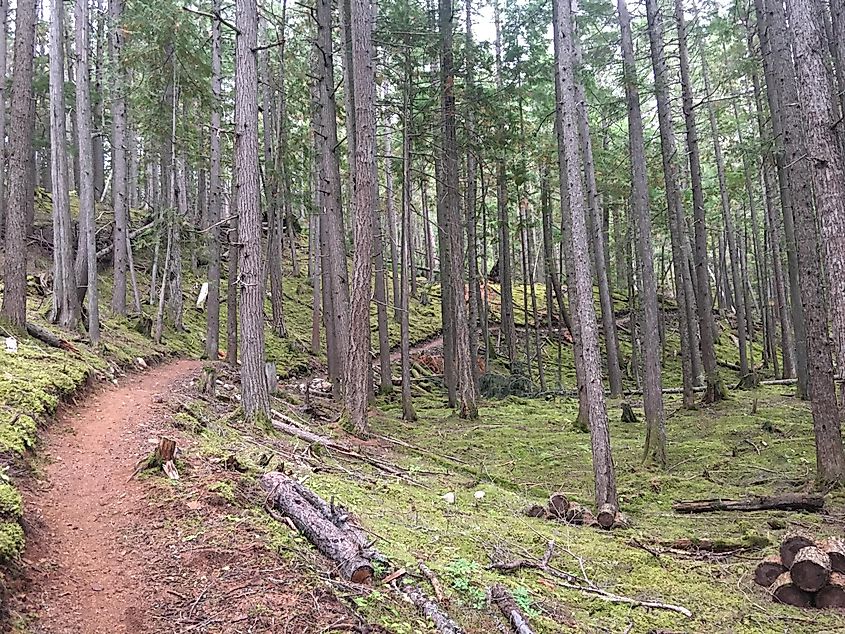 The Western Shore Of Okanagan Lake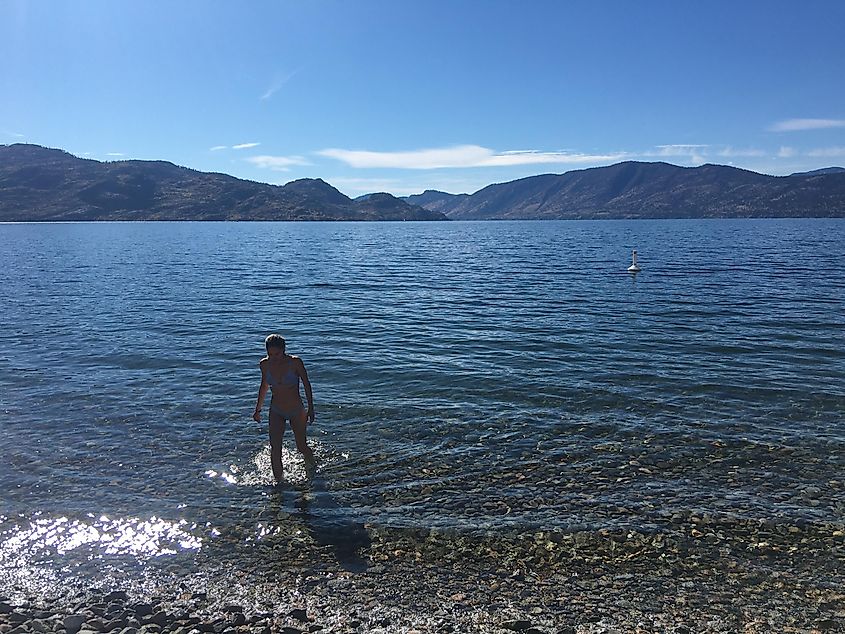 Once the cooler October air officially settled in, we briefly returned to Calgary, sold the van, said goodbye to our friends and family, and then flew to Guatemala – the first of many new countries we would explore (and still are) over the next two years. If you would like to follow along with our travels, please explore the links below and stay tuned for more adventures. 
The Globetrotting Begins: