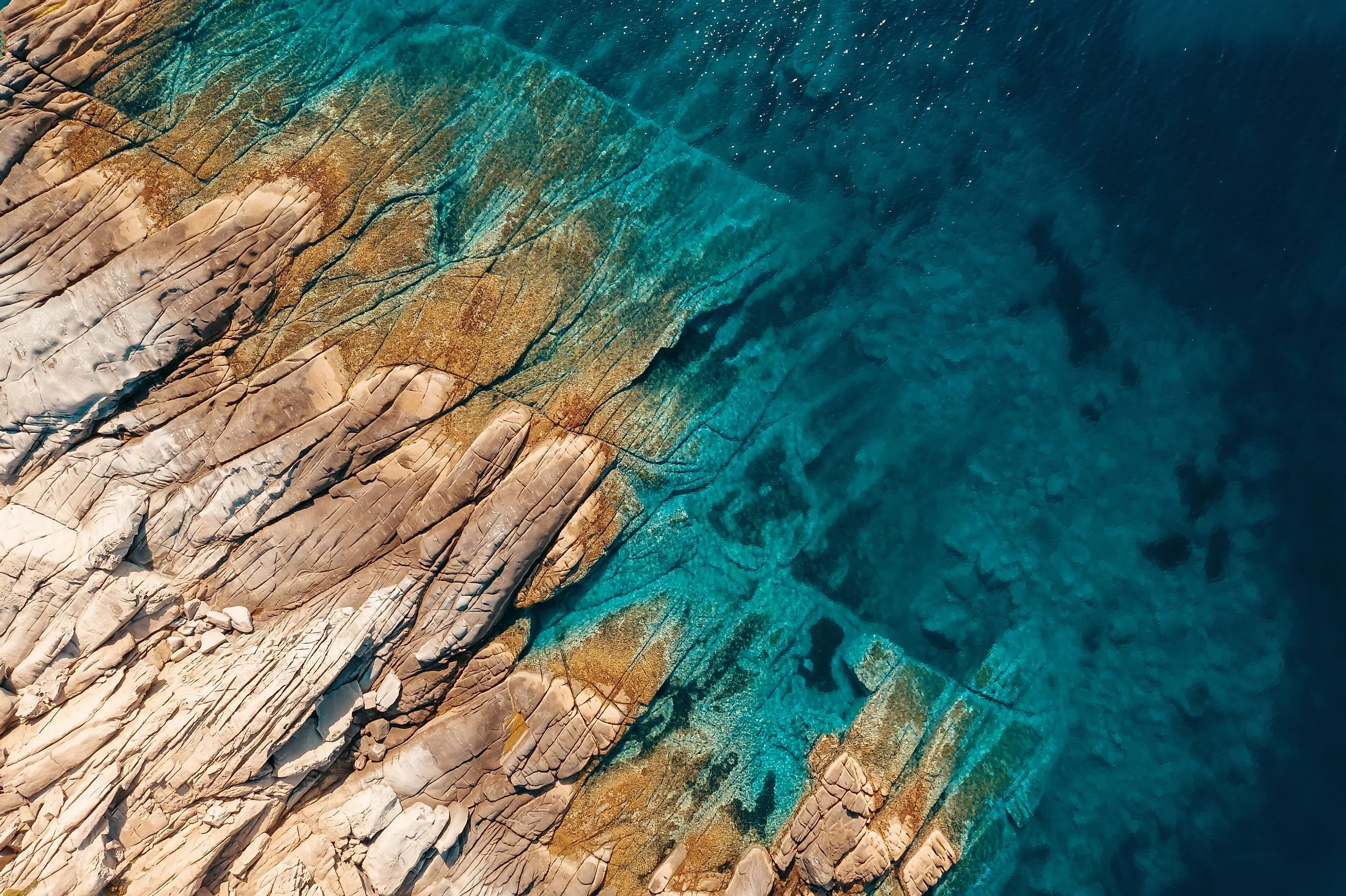 The Thracian Sea is the northernmost part of the Aegean Sea, which is situated between Greece and Turkey. Occupying 5 441 km2, it lies between the Chalkidi Peninsula (Greece) in the west; the Gallipoli Peninsula (Turkey) in the east; the mainland of Turkey and Greece in the north and the Lemnos Island in the south. It is connected with the Black Sea via the Dardanelles Strait, the Marmara Sea, and the Bosphorus Strait.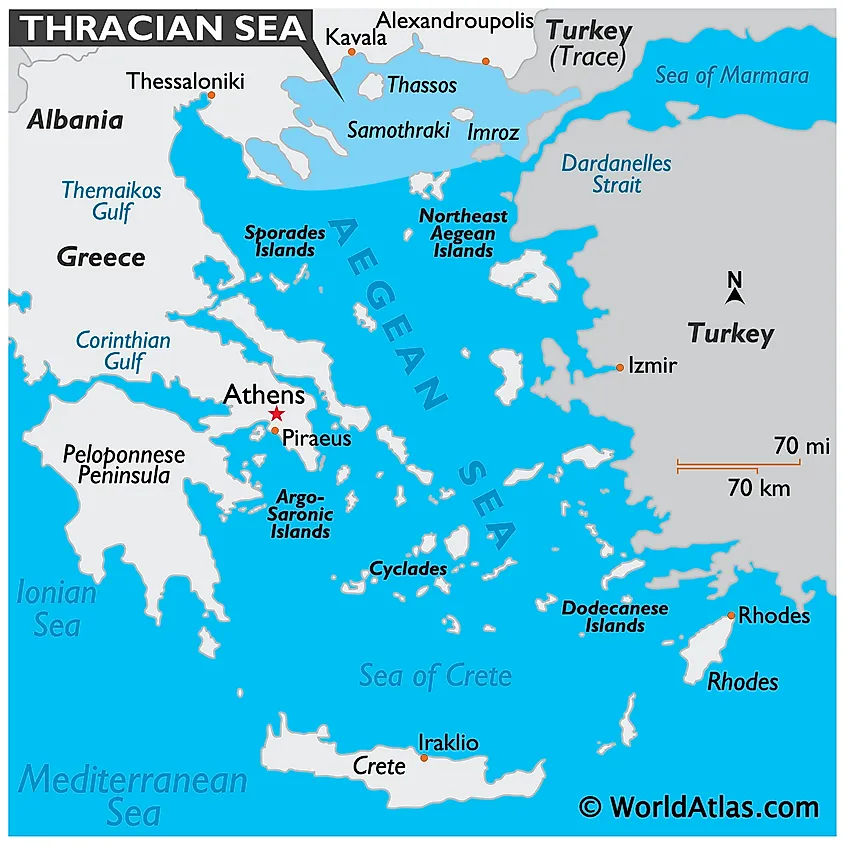 Major parts of the Thracian Sea are quite shallow and have depths less than 100 m. The significant gulfs that are found here are Ierissian Gulf, Kavala Gulf, Strymonian Gulf, and the Saros Gulf. The notable islands in the Thracian Sea include Thasos, Samothrace, Gökçeada (Imbros), and Bozcaada (Tenedos). The islands of Thasos and Samothrace are in Greece, while the islands of Gökçeada (Imvros) and Bozcaada (Tenedos) are in Turkey.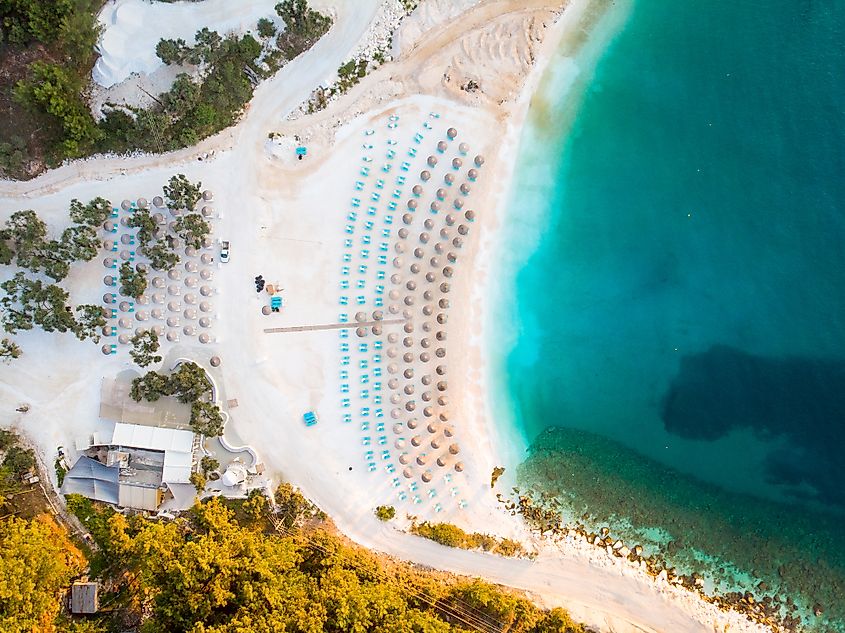 Thassos is a large, mountainous, densely wooded island located in the Thracian Sea. The Korifí Fengári Peak, which is situated at the center of the small Samothrace island, rises to an elevation of 1,600 m and is the highest peak in the Aegean Sea. Gökçeada (Imbros) is Turkey's largest island, which is located at the entrance of the Saros Gulf. Fishing and tourism are the main industries of Gökçeada (Imbros) island. The Turkish island of Bozcaada (Tenedos) is strategically located at the entrance of the Dardanelles Strait. Production of wine, fishing, and tourism are some of the main industries of Bozcaada (Tenedos). The islands of the Thracian Sea also provide critical habitat for the endangered Black Sea harbor porpoises (Phocoena phocoena relicta). Some of the major ports that are situated along the Thracian Sea are Alexandroupolis, Kavala, Amfipoli, Thasos, Samothrace, and Tenedos (Bozcaada).