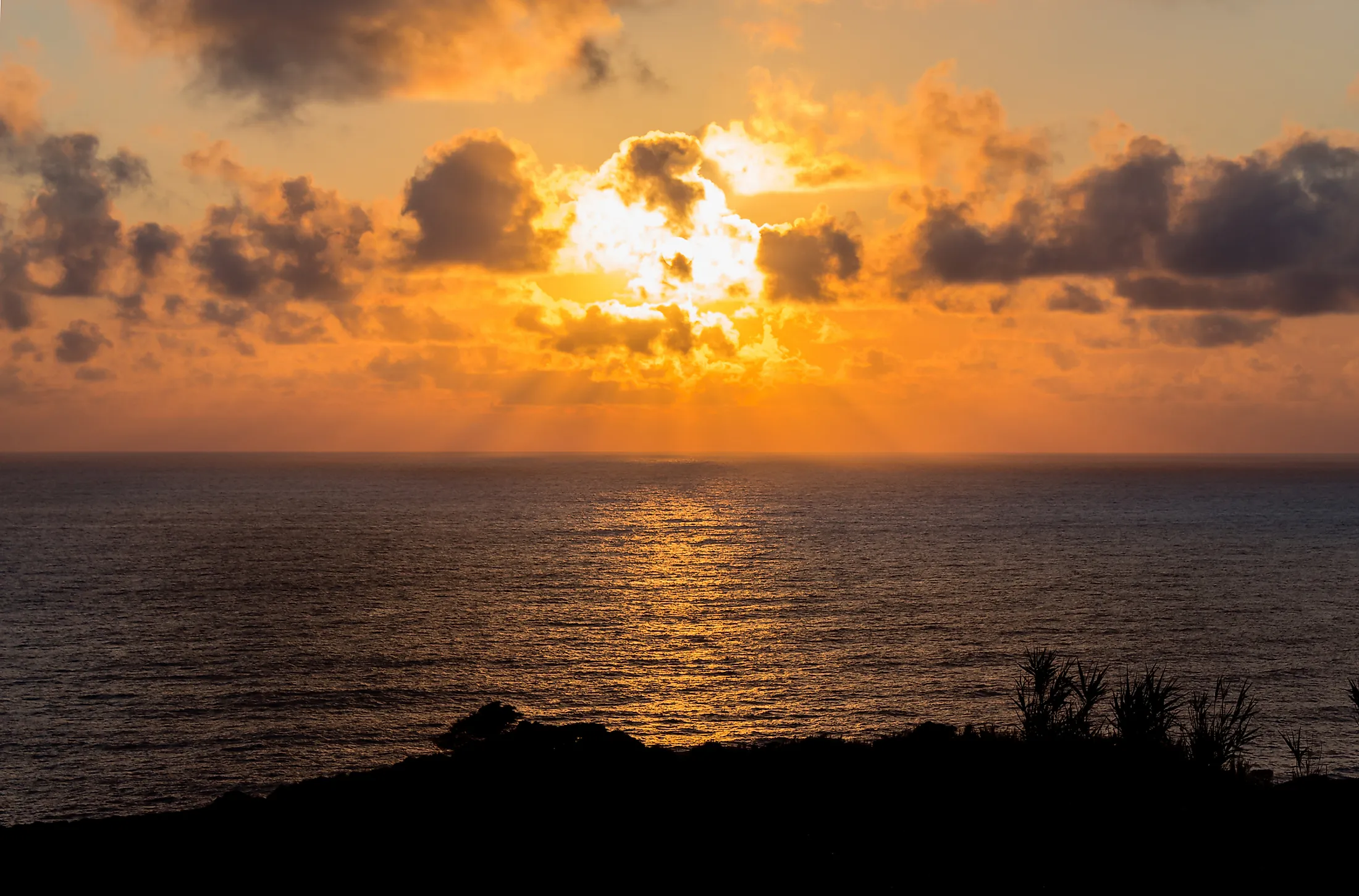 The Flores Sea, colloquially known as "Bahasa Indonesia Laut Flores", a part of the Pacific Ocean  in Indonesia, covers up to 240,000 square kilometers of surface area. The Flores Sea is bounded by the Celebes (Sulawesi) Island in the north and by the Sunda Islands of Flores, and Sumbawa in the south.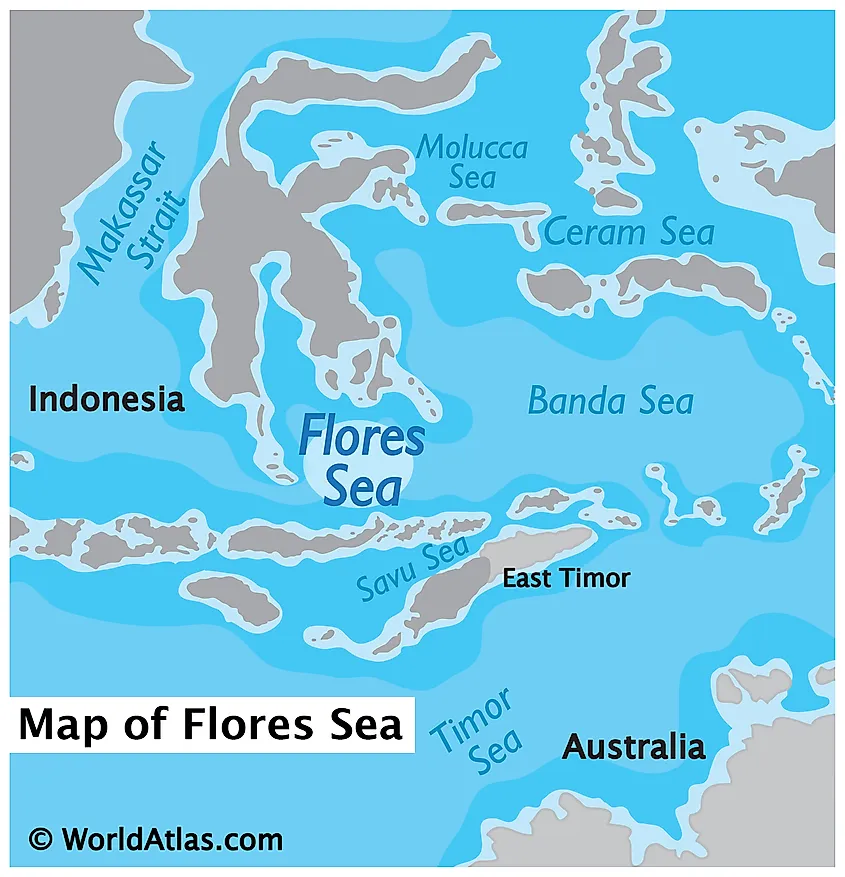 Geography Of The Flores Sea
The Flores Sea is bordered by the Banda Sea in the east and northeast, the Java Sea in the northwest, and the Bali Sea in the west. The Makassar Strait also connects the Flores Sea with the Celebes Sea in the northwest. Various islands separate the Flores Sea from the Indian Ocean and the Savu Sea in the south.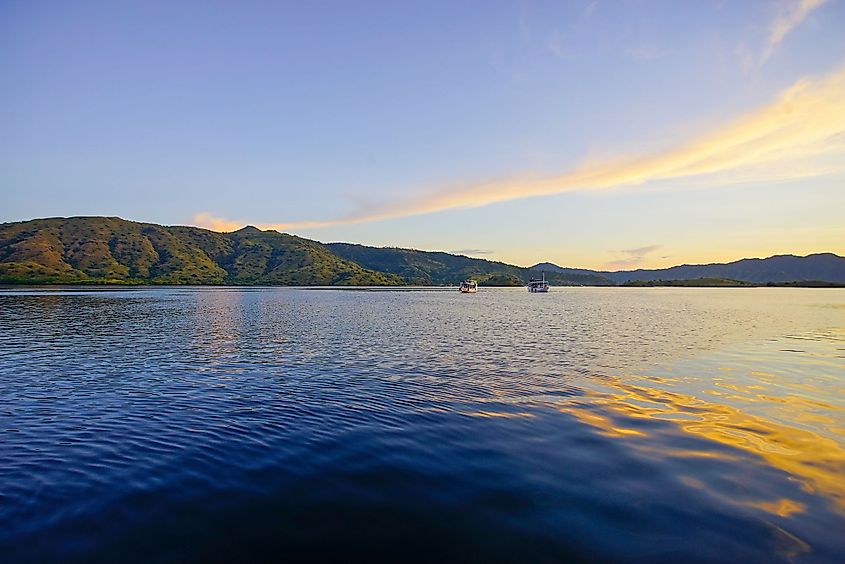 The sea's four physiographic areas are as follows: a 500m broad plateau in the sea's west; a maximum depth of 5,140m in the south called Flores Basin; a shallower trough with a 3,370m depth reaching the Celebes (Sulawesi) Island in the north; and a final region in the east bordering the Banda Sea at the south of Teluk Bone.
Climate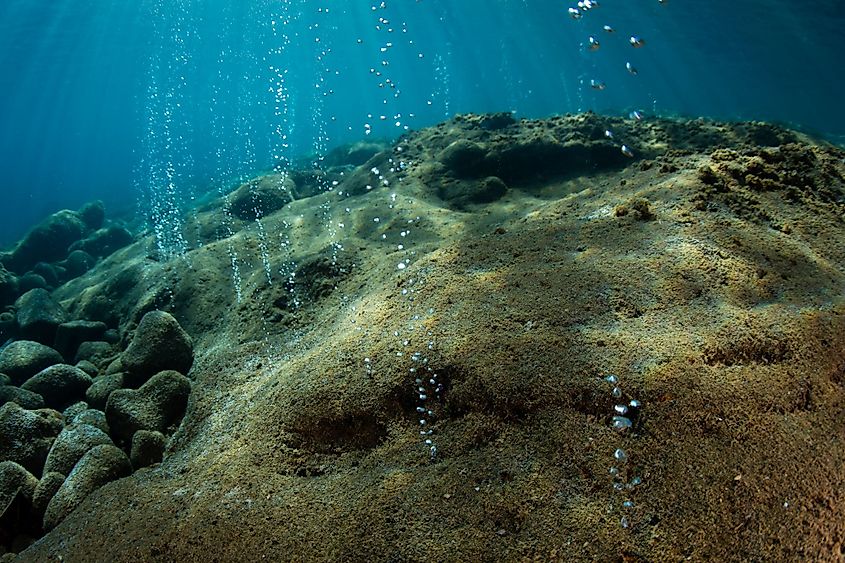 The waters of the Flores Sea have an average temperature of 28.6℃, with a maximum temperature of 29.0℃ during summer and a minimum temperature of 27.9℃ during the cold month of December. The temperature of the Flores Sea has been attributed to the area's tropical climate, which staggers and maintains high temperatures all year round, allowing swimmers to enjoy the sea's warm waters and exercise various water sports. With approximately 1600 millimeters of annual rainfall, precipitation peaks during the rainy season from December to March, and staggers during the dry season from June to September. Earthquakes and volcanic activities frequently occur in the Flores Sea, as the Batu Taru Volcano  has entered a phase of much stronger eruptions since 2014. The latest earthquake that took place in the area happened on July 14, 2019, with a reading of 5.5 on the Richter scale and no tsunami warning.
Marine Life In The Flores Sea
The waters of the Flores Sea are home to various species of aquatic flora and fauna. The strong currents that surface in the winter encourage southwestern migratory paths for various mammals. Animals such as whales use the tracts that pass through the Flores Sea to emigrate from the Pacific Ocean to the Indian Ocean. Many whale watchers are attracted to the area since the sea's position near different water bodies creates a rich feeding path that attracts Orca whales and dolphins. Small fishes like the ocean sunfish is also found in the Flores Sea.