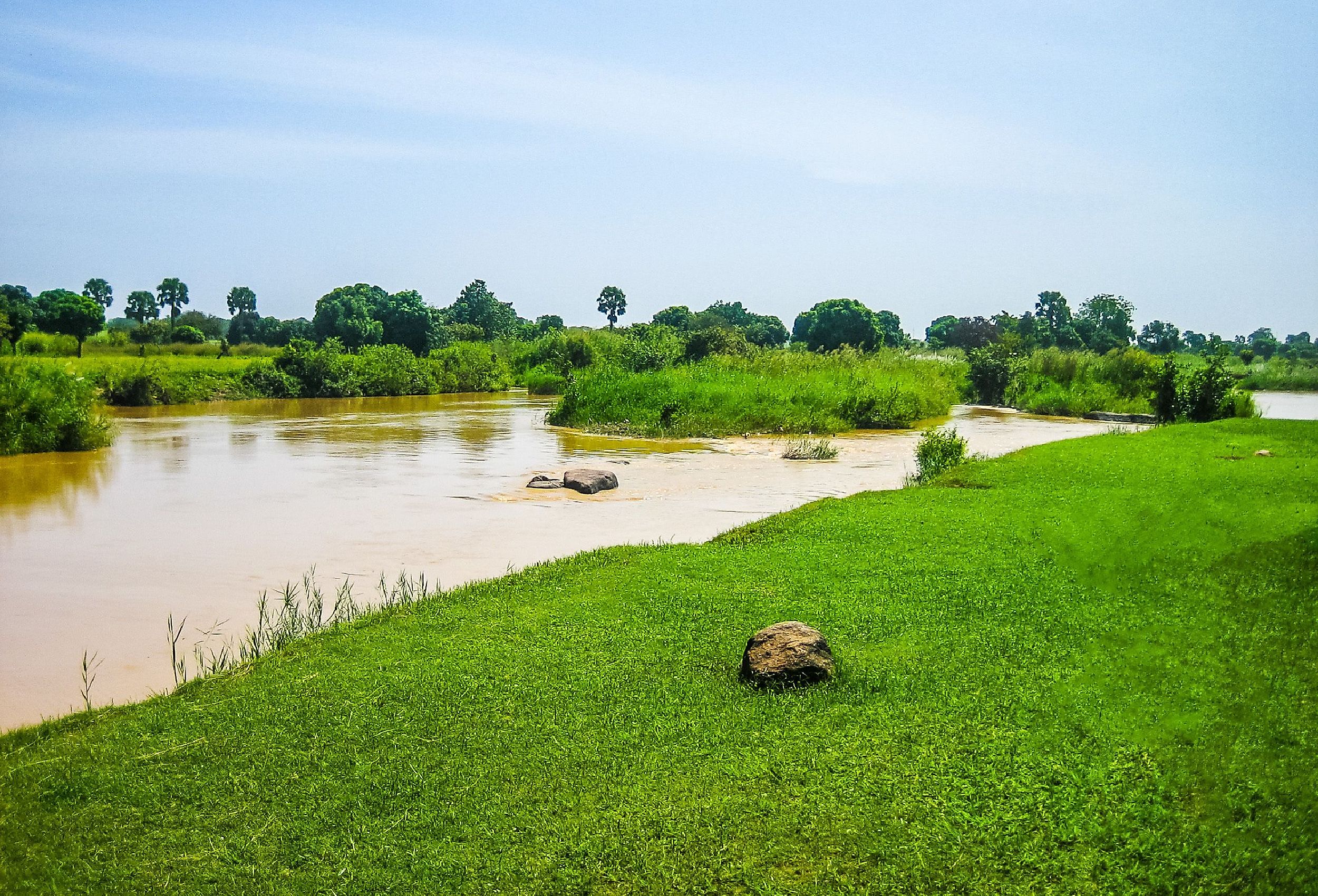 Named after the Hausa word for "crocodiles," the Kaduna River is a magnificent body of water nestled within Nigeria. Spanning more than 500 kilometers, it is the primary tributary for Western Africa's principal river, the Niger River. To this end, the Kaduna River holds immense significance for the local economy and wildlife. From facilitating acres of agricultural activities to providing a habitat for crocodiles, one can marvel at the unique characteristics of this river. Even so, the Kaduna has been at the brunt of excessive pollution causing a major impact on its health. 
Source Of The Kaduna River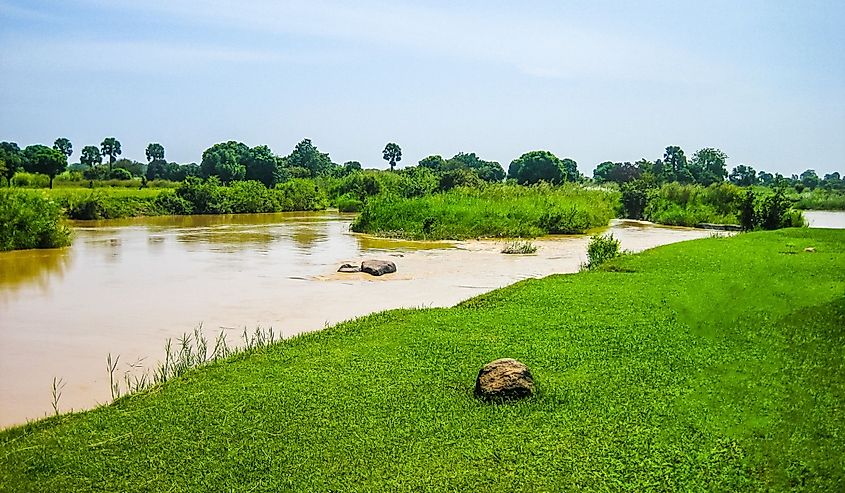 The Kaduna River is formed in the Plateau State of central Nigeria. Here, two major hills near the Jos Plateau; Sherri Hills and Kujama Hill are considered to be the primary source of the river. Flowing down from here, the river starts as a much smaller stream of water moving southward through the Jos Plateau. As it flows south, the Kaduna gradually increases in width and speed. This continues until about 29 kilometres (18 mi) southwest of Jos city where the Kaduna River gains a notable amount of flow and begins its course through Nigeria.
Course and Basin Of The Kaduna River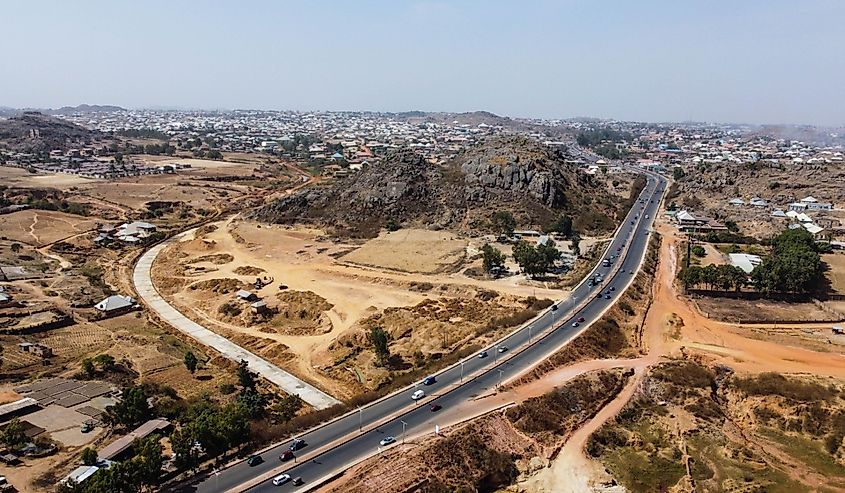 After its source in the Plateau State, the Kaduna River begins its journey southwest through the city of Jos and continues for about 25 km (15 mi). After crossing into its namesake, the Kaduna State, the river picks up in flow and changes direction to a northeastern path. From here, it continues for about 150 km (93 mi) with a meandering path crossing through small villages such as Yadai, Katab, and Bakin Kogi. Once it reaches the state capital of Kaduna, the river takes a sudden turn southwest going through the city and following along the Kaduna State-Niger State border. Cutting through lakes and streams, the Kaduna continues until finally reaching the Niger River near Pategi Town. Throughout this path, it covers a total of approximately 550 km (340 mi) which primarily consists of open savanna land and floodplains.
Testament to its length, the Kaduna River boasts a decent basin in northern Nigeria. In total, the Kaduna River Basin (KRB) size is 65,878 sq. km. (25,436 sq. mi.) which equates to about 8% of Nigeria's total landmass. While most rivers of this size have larger basin sizes, a lack of tributaries for the Kaduna stunts its impact on further areas. Similarly, when it comes to water flow, the river has an average flow rate throughout most of its course. According to calculations throughout its 550 km length, the Kaduna's discharge (rate of water flow) is 523 cu. m/s (18,500 cu. ft/s). However, the river's flow changes with the seasons, increasing and decreasing at different times.
Climate Of The Kaduna River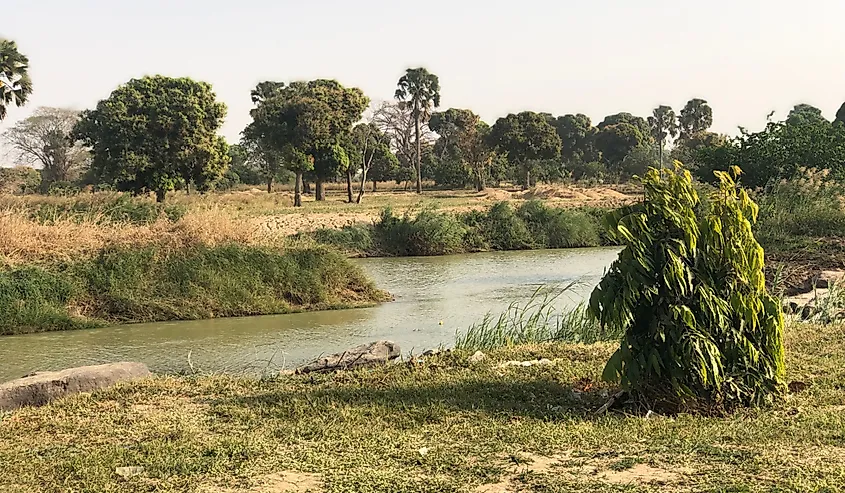 The Kaduna River is nestled within a Tropical savanna climate (Aw) zone according to the Koppen Climate Classification. This zone spans most of central Nigeria and tends to have alternating wet and dry seasons. To this end, it receives approximately 1,000 mm (40 in) of rainfall a year which is mostly seen from April to October. Among these, the wettest month is August which gets an average of 300 mm (12 in) of rainfall over 28 rainy days! Apart from precipitation, the Kaduna River's climate is also quite humid throughout the year with an average temperature of 28 ºC (83 ºF). While this is quite pleasant, extreme conditions can see temperatures ranging from 24 °C (56 °F) in December to 31 °C (95 °F) in March. So, the best time to visit the Kaduna River according to its climate is between November and February. 
Flora & Fauna In The Kaduna River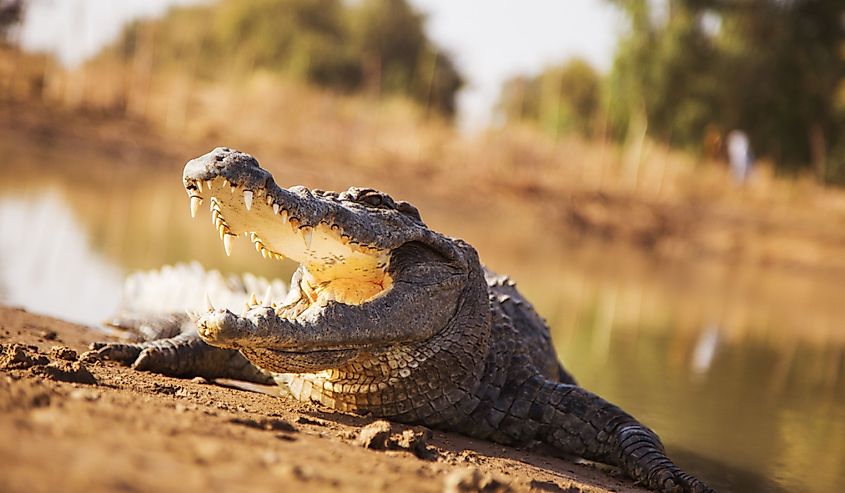 As the Kaduna River is located in a large expanse of savanna woodland with a tropical climate, it supports a wide array of flora and fauna. When it comes to the river's flora, one can find a range of flowering plants thriving throughout the banks. For example, Bush Clockvine, Flame Violet, and Golden Dewdrops are some of the most vibrant with stunning red and purple flowers. However, along with beauty, keep your eyes open as many invasive species also call the river home. Velvetleaf is one of the most common and it causes massive damage to crops when left unchecked.
Bolstered by plant life and flowing water, the Kaduna River is known for its rich array of wildlife. In particular, the name of the river is a giveaway in itself as Kaduna is the Hausa word for "crocodiles." Thus, crocodiles were once found en masse in the river and while populations have fallen, they are still one of the most common animals around. Similarly, many species of frogs, toads, crickets, and crabs live in the Kaduna River, although numbers have dwindled due to issues such as pollution. That said, while it may not be as ecologically rich as before, the Kaduna River is still a habitat for endless flora and fauna in Nigeria.
Economic Importance of the Kaduna River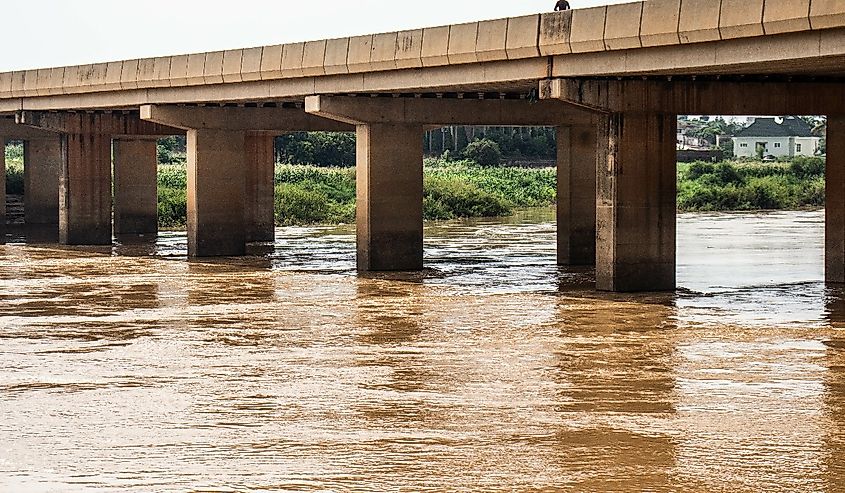 Parallel to its ecological importance, the Kaduna River is also intertwined with Nigeria's economy. Specifically, the river facilitates various industries such as fishing, transport, and agriculture. In terms of fishing and transport, light crafts can navigate the waters from July to October. Thanks to this, the river becomes a convenient mode of transport for local produce between towns. Parallelly, these crafts can be set up in the river for sardine and tilapia fishing, which is popular in Nigeria. Out of the water, the Kaduna River also supports major crop production throughout central Nigeria. The Kaduna's upper floodplains are used for swamp rice cultivation, while the southern plains are vital for sugarcane and rice production. In total, thousands of dollars worth of crops are grown throughout the year making it a major benefit to the local economy.
While these economic activities are already functional, recent developments are working towards hydroelectricity generation. According to Nigeria's Minister of Power, the 700MW Zungeru Hydropower Plant is about to reach completion on the Kaduna River. This plant has an estimated cost of over $1 billion and will provide enough power for dozens of cities. All in all, the Kaduna plays a vital role in many major fields for Nigeria's economy.
Pollution and Preservation of the Kaduna River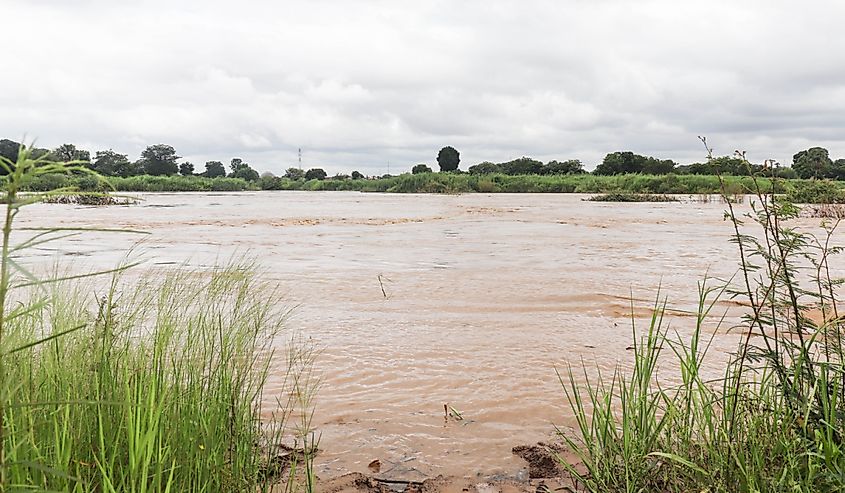 Despite its economic and ecological importance, the Kaduna River is facing major problems in terms of pollution. The river's water gets polluted by harmful chemicals from urban and industrial waste. The Kaduna River has many pollutants, such as factory metals, pesticides, and plastic debris. Not only does this reduce water quality, but it has led to a significant loss in population for hundreds of aquatic species. While there haven't been many government initiatives to clean the river, local volunteer groups have made significant attempts. In 2021, environmentalists and climate groups began a project to remove plastic and waste from the river. They wanted to protect endangered species and ensure food safety. This operation is a great first step in a massive task to clean the beautiful Kaduna River.
From its meandering path through Nigeria to its impact on local agriculture, the Kaduna River is magnificent. Supporting dozens of industries and animals, the river is pivotal for dozens of towns and plays a major role in transport between cities. Moreover, it is the primary tributary for the Niger River, a massive water body that supports most of West Africa. With so many unique features, cleaning and maintaining the Kaduna is an essential task that everyone should take part in.