First Coast is a region located in North Florida's Atlantic Coast. The area extends along the Atlantic Coast from the Georgia border, past the southern end of Anastasia Island, to Marineland. First Coast comprises Duval, Clay, Nassau, Baker, and St. Johns counties surrounding Jacksonville.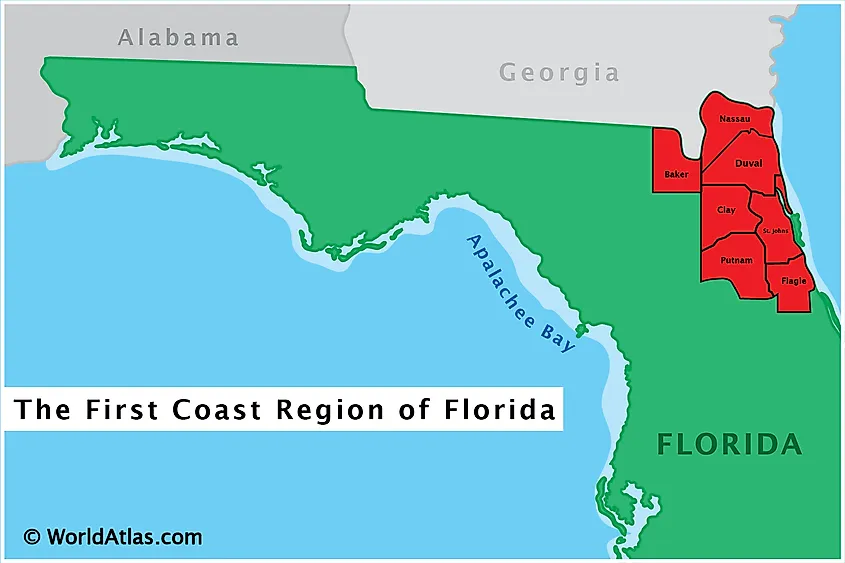 The name "First Coast" or "Historic Coast" refers to the first permanent European settlement, St. Augustine, situated within the region's boundaries. The term also refers to the "first coast" in Florida, which one would encounter while traveling southbound along the Atlantic seaboard.   
Brief History Of The First Coast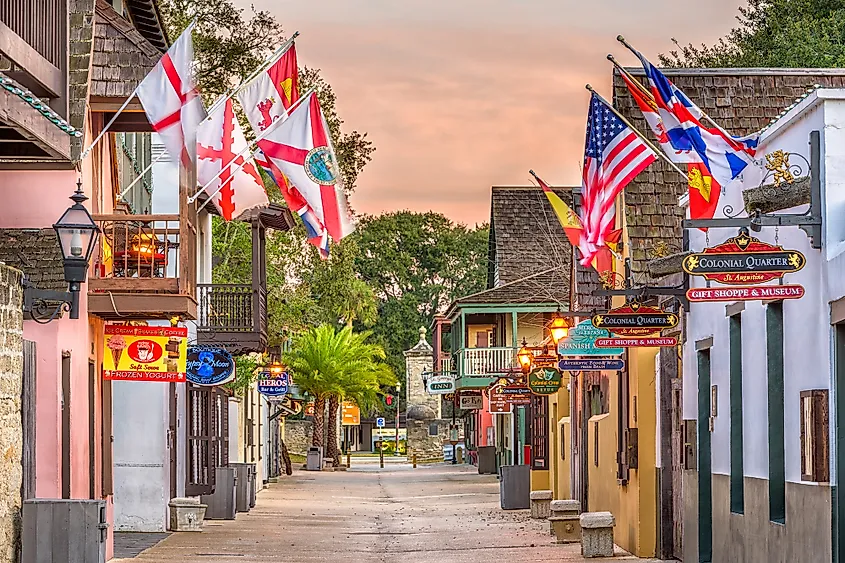 The First Coast was the first region of Florida colonized by European settlers. The "First Coast" identity emerged in the tourism industry of the 20th century before it was adopted within the community at large. The Jacksonville Chamber of Commerce commissioned the William Advertising agency to develop a new nickname and a marketing campaign for the entire metropolitan area consisting of Baker, Clay, Duval, St. Johns, and Nassau counties in 1983. Although Jacksonville already had several other nicknames, the local officials wanted a new identity to promote the entire region without overshadowing the uniqueness of the individual localities. William Cook staff members Bryan Cox, Kay, and Bill Jones, coined the term "The First Coast." It was officially introduced in the "First Coast Anthem" at the Gator Bowl in 1983. 
Similar to other "Coast" regions in Florida like the Space Coast or the Gold Coast, the First Coast was a product of marketing campaigns. The name refers to the region's history as the first area in the continental United States to see European contact and settlement and the area's geographical status as the "First Coast" tourists reach when entering Florida.
Juan Ponc de Leon landed in the region during his first expedition in 1513. In 1564, the French colony of Fort Caroline was founded in the exact location of Jacksonville is in nowadays. Moreover, the First Coast region includes St. Augustine, the oldest continuously inhabited city in the U.S., founded in 1565 by the Spanish.