A cove is defined as a small sheltered bay that is found along the coastlines of rivers, oceans, lagoons, and lakes. Peggy's Cove is a famous tourist attraction located about 43 km southwest of the Downtown Halifax district in the Canadian Province of Nova Scotia. The notable Peggy's Point Lighthouse marks the eastern entrance of St. Margaret's Bay.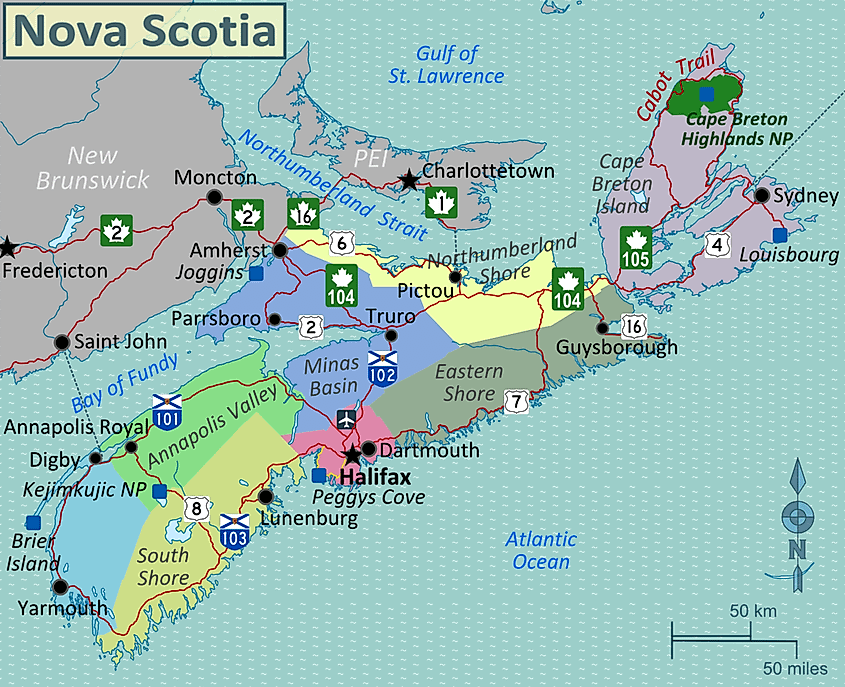 Geological studies have revealed that the rugged terrain of Peggy's Cove and surrounding areas were formed due to the action of ocean tides and glacier migration. Peggy's Cove comprises a small fishing community that shares its name and is located on the eastern side of the cove.
The regional municipality and the Provincial Government maintain strict land-use regulations in the Peggy's Cove area and the area was declared as a preservation area in 1962 to protect its rugged environment.
Brief History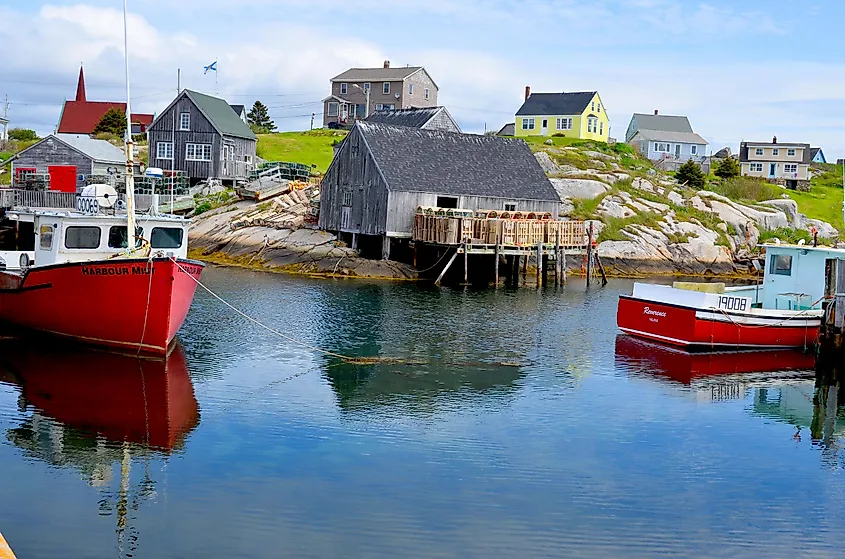 It is believed that in the mid-18th century, the cove was initially named Eastern Point Harbor or Peggs Harbor. According to some sources, the area was later named after its location at the entrance of St. Margaret's Bay, with Peggy being a nickname for Margaret.
In 1811, the Peggy's Cove village was established when the Nova Scotia Province gifted a land grant of over 800 acres to six German families. The village settlers initially relied on fishing for their sustenance but also practiced cultivation wherever they found fertile soil. The village supported a church, schoolhouse, lobster cannery, general stores, and boats of all sizes. As Peggy's Cove became famous, many photographers and artists started visiting the region and with the improvement of roads and other communication networks, the area eventually became a popular tourist destination. The only church located in Peggy's Cove is the historic St. John's Anglican Church, which also serves as a municipally designated heritage site.
Peggy's Cove was struck by two hurricanes, Hurricane Juan in 2003 and Hurricane Bill in 2009. Each hurricane caused extensive flooding and widespread damage to the cove and the nearby settlements.