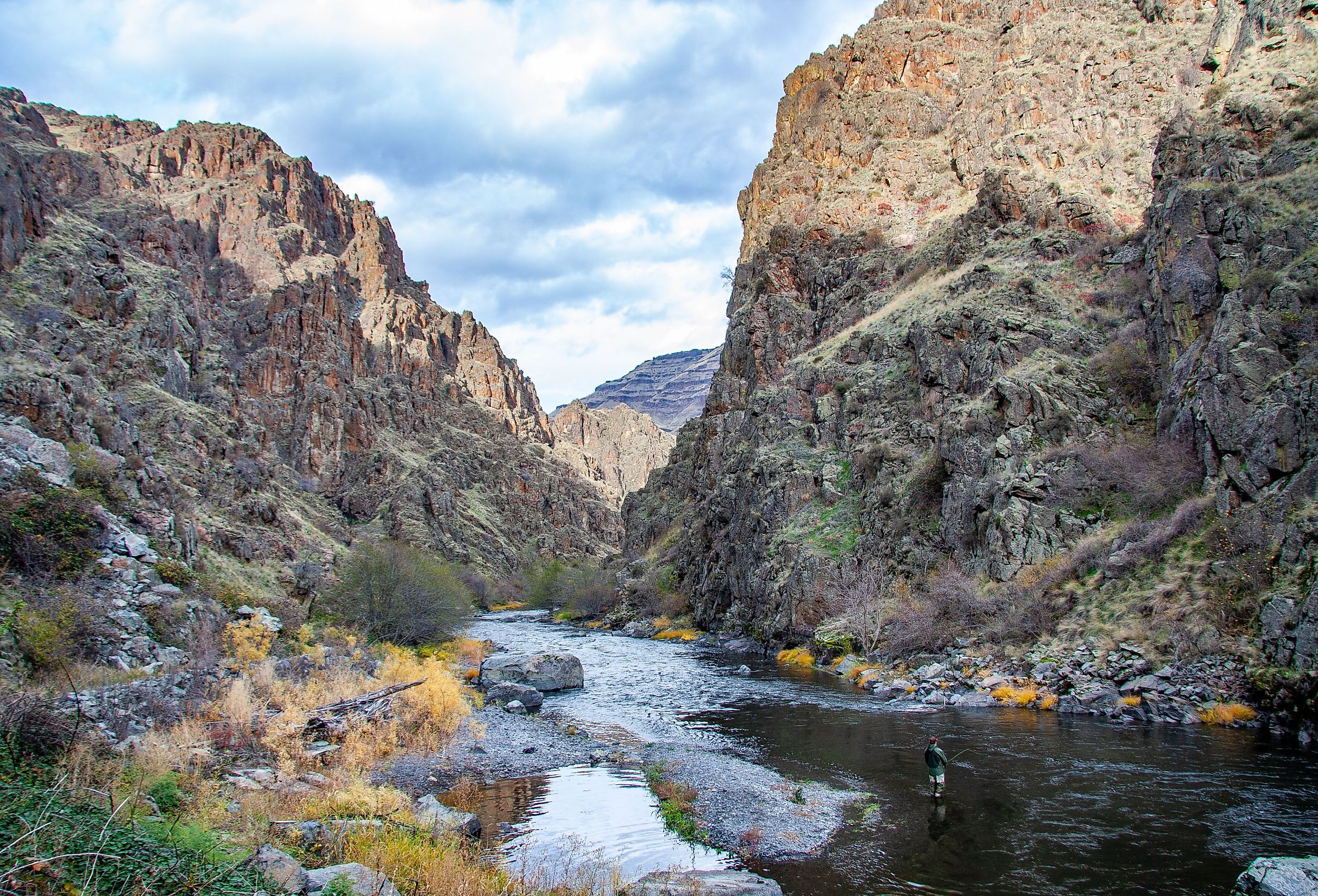 7 Ideal Destinations For A 3-Day Weekend In Idaho
Located in the northwestern United States, Idaho is a beautiful state filled with a myriad of opportunities. The state is a major player in a variety of industries such as science, potato production, and gems. Apart from this, Idaho is also home to some of the most beautiful natural sights in the country. This is thanks to the state's vast area and minimal population which leaves ample room for national parks, preserves, and more. With such a variety of sights and attractions, Idaho is the perfect place to enjoy a 3-day weekend.
Coeur d'Alene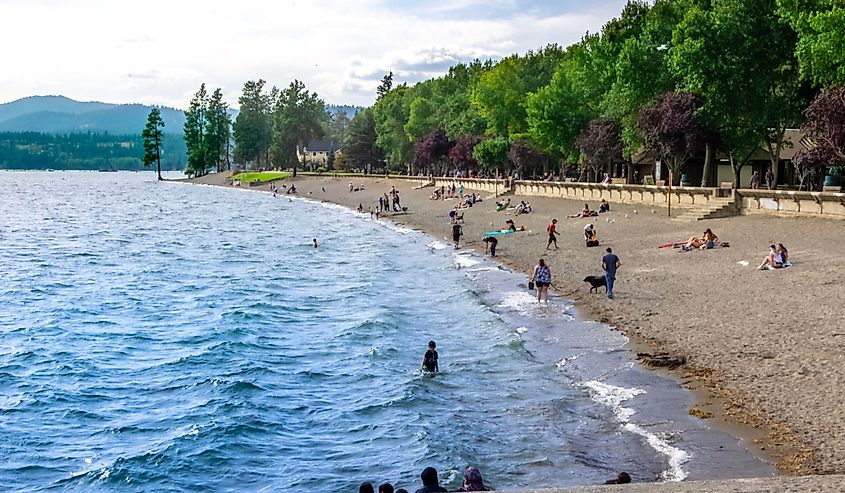 Coeur d'Alene is a stunning city located in Kootenai County, Idaho. The city is one of the largest in the state with a population of more than 50,000. What makes Coeur d'Alene perfect for a weekend trip is the massive Lake Coeur d'Alene. This lake has a surface area of 50 sq. miles (129 sq. km.) and rests just south of the city. With some of the most stunning waterside views in the region, this lake is a premier tourist destination in Idaho. Spend a weekend enjoying a plethora of recreational activities here such as camping, cycling, swimming, and boating. If that is not enough, more adventurous visitors can also try out extreme sports such as kit surfing and parasailing in the surrounding area.
After spending a day at the lake, it is time to check out downtown Coeur d'Alene. Filled with little shops, bars, cafes, and more, the area is perfect to spend an evening in town. If there is a need to stop or take a break from walking around, City Park is nearby to take a seat in and relax in the greenery! If shopping is not of interest, tourists can opt for the historic Museum of North Idaho. This large museum has been open since 1973 and showcases dozens of exhibits on everything from Scandinavian settlers to local tribes and more. Coeur d'Alene is the ideal destination for a long weekend full of waterside views and a dose of city life.
Shoshone Falls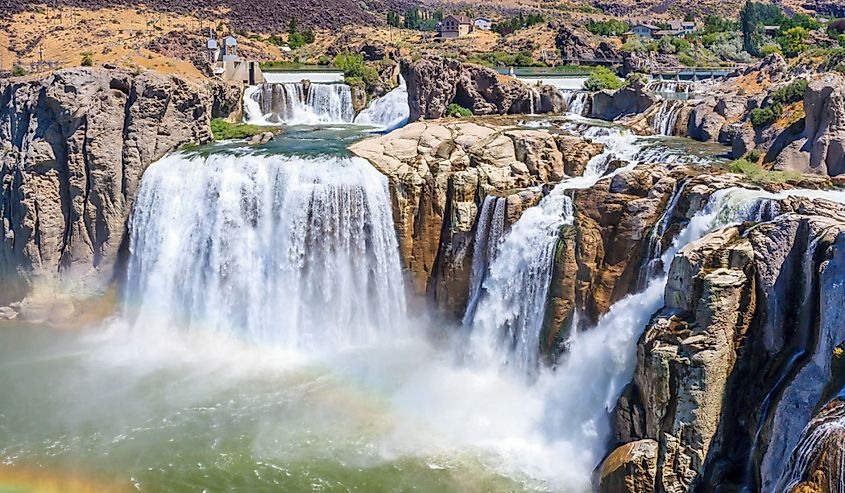 Located in south-central Idaho, Shoshone Falls is a breathtaking natural wonder that makes for an ideal long weekend getaway. Revered for its beauty, the site is nicknamed "Niagara of the West" for its immense presence. This is because Shoshone Falls covers a height of more than 200 feet, which is significantly more than Niagra Falls! If that sight does not satisfy, rugged cliffs and lush greenery surround Shoshone Falls create a picture-perfect setting that is sure to leave visitors spellbound. Waterfall fans who love to be awed must put Shoshone on their to-see list.
While Shoshone Falls is beautiful to look at, there is also a wide range of activities for visitors in the area. For some scenery, follow one of the hiking trails that lead to the viewing platform for amazing photos and panoramic views. Alternatively, the nearby waters offer kayaking and paddleboarding opportunities, perfect for those thrill seekers! End the day with a picnic in the nearby Shoshone Falls Park and viola, a recipe for the perfect weekend destination for friends and family!
Boise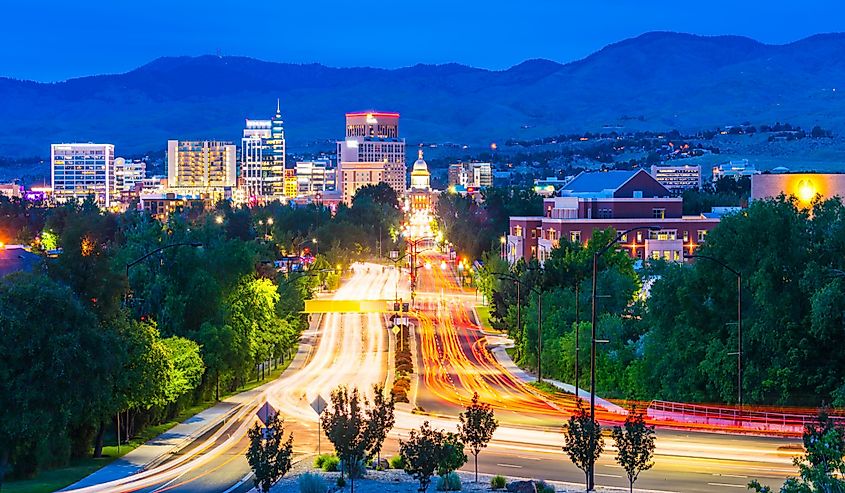 Taking a detour from Idaho's natural sights lies state capital, Boise. This massive city is a true metropolis filled with large skyscrapers, amazing culture, rich history, and 235,000 people. With so much to offer, Boise is the perfect destination for any type of long weekend. For example, history enthusiasts will enjoy that the city has many interesting sites such as the State Capitol Building, Old Idaho Penitentiary, and the Basque Museum. The Idaho State Capitol Building is a focal point in the city of Boise. Built-in 1920, this building showcases unique Renaissance Revival architecture. On the other hand, the Old Idaho Penitentiary is an ominous jail from the 1800s. The penitentiary once held more than 13,000 inmates and while it is now closed, many believe the site is haunted by ex-inmates!
Take a step forward into the present and fall in love with the bustling culture of Boise. Downtown Boise is the perfect place for this as the area houses shops, craft breweries, galleries, and more. To check out some of the local art, visit the Freaky Alley Gallery which displays funky and interesting murals. Feeling hungry? Grab a meal at Barbacoa Grill—famous for its steak and duck! No matter how the day unfolds, be sure to end it with a stroll along the stunning Boise River Greenbelt. This trail spans 25 miles along the Boise River and is the perfect natural getaway in town. Pack some bags and enjoy all sorts of fun in Boise, it surely will not disappoint.
Wallace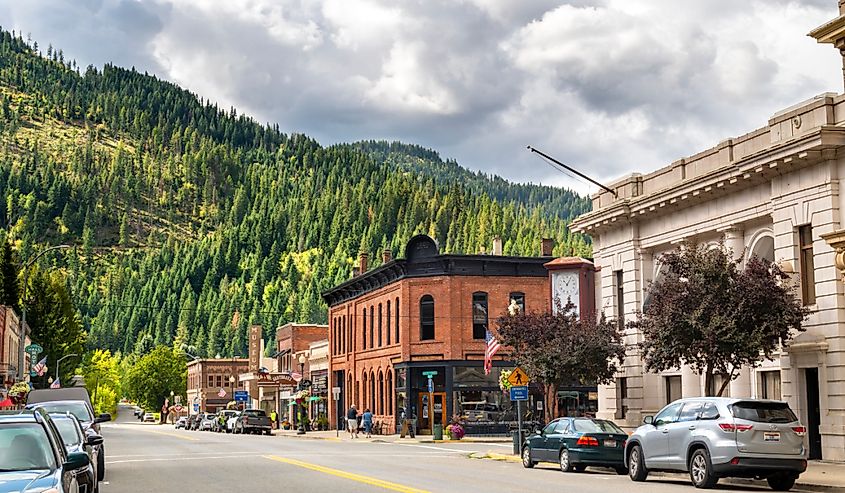 For those interested in Idaho's rich history, Wallace is a thriving mining town that fits the bill. Founded in 1884 by Colonel William R. Wallace, Wallace quickly became a mining hotspot due to the abundance of nearby silver. Since then, Wallace has continued to be a pivotal part of the Silver Valley mining district which is still active today. Visitors can witness the mining impact throughout town by visiting sites such as the Sierra Silver Mine Tours and Wallace District Mining Museum. The Sierra Silver Mine Tours offers a scenic and educational journey through a nearby mine. The tour is enthralling as visitors can learn about the process, equipment, etc. involved in mining. Similarly, the local Mining Museum has been around since the 1950s with over 50 exhibits with tools, photos, and more from the town's past.
While Wallace's history may be a prime reason for visiting the town, winters bring a new appeal. Surrounded by stunning mountains and amazing skiing areas, spend the winters on the slopes near Wallace! One of the best options nearby is Lookout Pass, a 540-acre tract of land famous for its powder skiing experience. No skiers in the travel party? There are also mountain biking and hiking trails nearby so everyone can enjoy a weekend in Wallace!
Hells Canyon National Recreational Area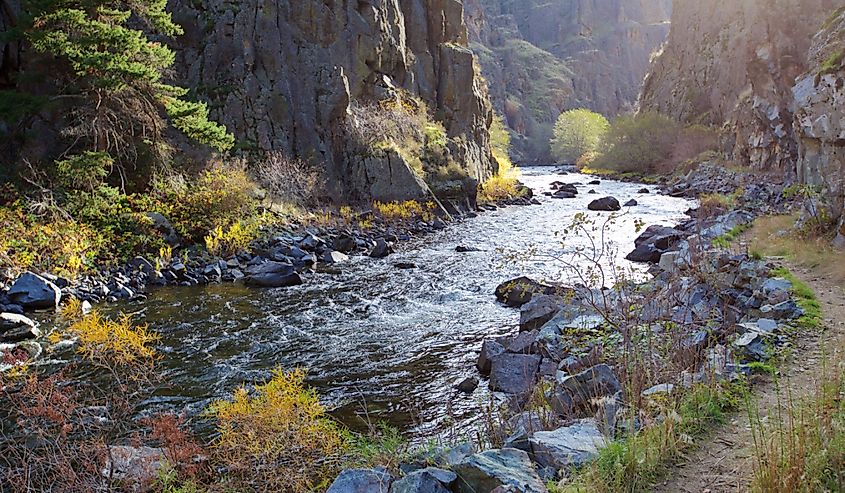 Hells Canyon National Recreational Area is a large 652,000-acre recreation area in Idaho and Oregon. It is the perfect weekend destination to take in Idaho's expansive natural sights and relax in the sun. The recreational area boasts a wide range of natural formations such as mountain peaks, canyon rim rocks, lakes, rivers, and more. Out of these, Hells Canyon is the most popular spot in the area. This massive river-carved gorge has a depth of 8,000 feet with the stunning Snake River running through it. Travelers can spend the day on one of the many lookouts such as Hat Point, and enjoy the massive geographical formation.
With so many unique things within the recreational area, there are a lot of options when it comes to recreation. Water enthusiasts can opt for jet boating, river rafting, or even kayaking in the Snake River. With a boat launch set up, it is safe and fun for people of all ages. For a drier approach to the outdoors, set out on the Imnaha River Trail. This six-mile trail follows the Imnaha River through beautiful sights such as waterfalls and wooden bridges. End the day by setting up camp in one of the 17 campgrounds around and visitors are sure to have a fun weekend in Idaho! 
Rupert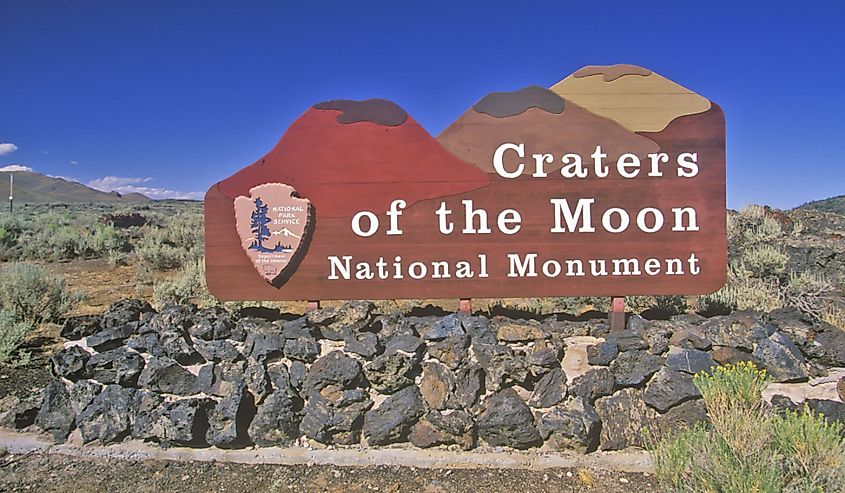 Rupert is an amazing blend of history and culture making it an ideal spot for any 3-day weekend. While it may not be the oldest city in the region, Rupert boasts a unique past that is prevalent throughout the town today. Located in Minidoka County, this city was developed following the completion of the Minidoka Dam. Powered by the dam, Rupert became one of the world's first cities with electricity-powered street lights! Visitors who are keen to learn more about this can spend a day at the Rupert Historic District. The district is home to more than 40 buildings, each with a unique story from the 1900s. One of the most popular sites is the Wilson Theatre, which has been showcasing plays and musicals since 1920. Even today, visitors can plan a weekend trip around catching a show at the historic venue!
After taking a trip back in time though Rupert, the nearby natural areas should be next on the list. This is because Rupert is surrounded by stunning areas such as Minidoka National Wildlife Refuge and Craters of Moon National Monument. To experience and appreciate the local wildlife, visit the Minidoka Wildlife Refuge, nestled along Lake Walcott. The refuge houses dozens of animal species such as long-billed curlews, American avocets, waterfowl, and more. Wanting to check out something even more unique? The Craters of Moon National Monument is a must-visit. This site was created by young lava fields with lava tubes, incinerated trees, and other volcanic formations for a once-in-a-lifetime experience. All in all, Rupert is the best of both worlds and a great destination for a three-day trip.
Yellowstone National Park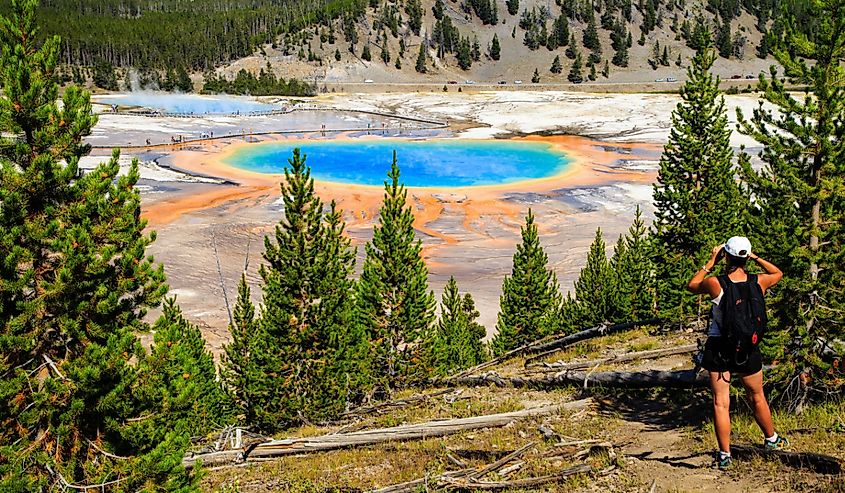 When it comes to a weekend in Idaho, there are few better options than Yellowstone National Park. This massive park boasts an area of 2.2 million acres, which is more than double the area of Rhode Island! The park was established more than 150 years ago, making it the oldest national park in America—perhaps also the world. To this end, Yellowstone National Park is a treasure trove of natural sights boasting everything from lakes and rivers to canyons and mountain ranges. All sorts of activities are accessible here such as camping, boating, fishing, hiking, and much more!
While the park is endless with amazing sights, it is also home to some unique attractions. For example, the Yellowstone Caldera is the largest super-volcano in North America. Although it is dormant, the volcano is known to have had major eruptions in the past 2 million years. From a less dangerous perspective, the Yellowstone Park bison herd is a lovely sight housing the largest population of bison in America. Speaking of animals, Yellowstone National Park is overflowing with ecological diversity as lucky visitors can spot all sorts of animals such as Grizzly bears, cougars, wolves, elk, etc. Looking at all this, it is quite obvious that Yellowstone National Park is a top spot for a weekend out in the outdoors.
Conclusion
All in all, Idaho is filled with a plethora of lovely destinations travelers can visit for a 3-day weekend. For nature lovers, the state boasts amazing locations such as Shoshone Falls and Yellowstone National Park! For history enthusiasts, Rupert and Wallace are ideal towns filled with unique stories. So, no matter the interests, a weekend in Idaho is sure to be scenic, memorable and enjoyable.