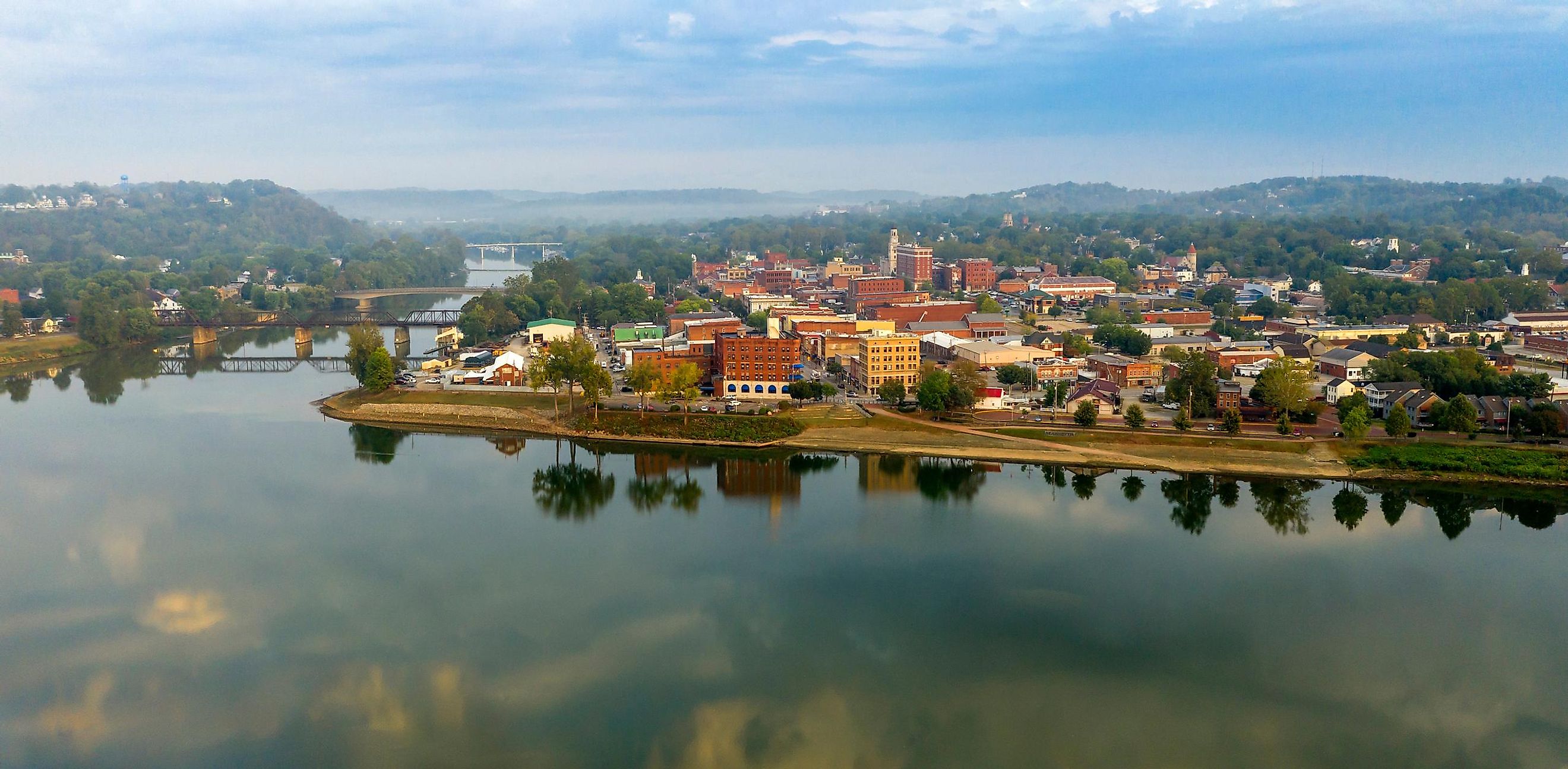 11 Affordable Summer Vacation Spots In Ohio
Ohio might not be the first place you think of for an unforgettable summer getaway, but this Midwestern state offers an impressive array of budget-friendly attractions that might change your mind. With a rich landscape ranging from rolling hills and dense forests to tranquil lakeshores, Ohio provides a playground for nature enthusiasts.
Explore captivating national parks like Hocking Hills State Park, where waterfalls tumble through lush, green surroundings, or relax on Lake Erie's welcoming beaches, known for being the shallowest and warmest of the Great Lakes.
But a trip to Ohio isn't just about nature. The state ensures that affordability doesn't come at the expense of quality. Enjoy free outdoor concerts, lively festivals, tasty meals at local eateries, and comfortable, reasonably-priced accommodations. Ohio extends a warm welcome, guaranteeing a fulfilling vacation that caters to adventure seekers and those searching for relaxation—all without breaking the bank.
So, if you're looking for a summer escape that satisfies your wanderlust without draining your wallet, consider Ohio. Here are the top 11 picks for an affordable and enriching summer vacation in the Buckeye State.
Put-In-Bay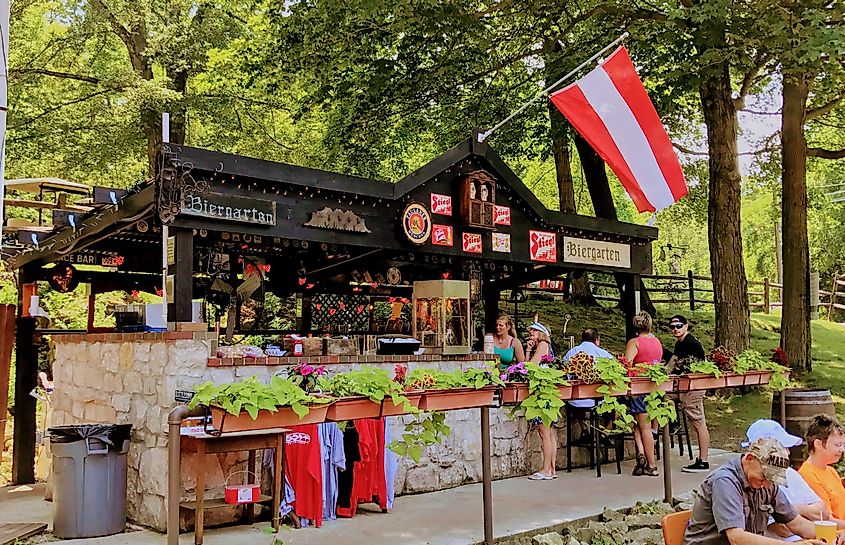 Nestled on South Bass Island in Lake Erie, Put-In-Bay is a charming island getaway that offers a perfect mix of natural beauty and leisurely activities. The island's laid-back atmosphere beckons travelers seeking an affordable summer retreat. Spend your days exploring the island's picturesque landscapes, which include breathtaking limestone cliffs and lush greenery. Rent a bike to traverse the island without breaking the bank, discovering quaint villages and scenic spots along the way. Dip your toes in Lake Erie's refreshing waters at the island's public beaches, or opt for a budget-friendly kayaking adventure around the island's shoreline. With affordable lodging options and pocket-friendly eateries, Put-In-Bay is a cool destination for a summer vacation.
Toledo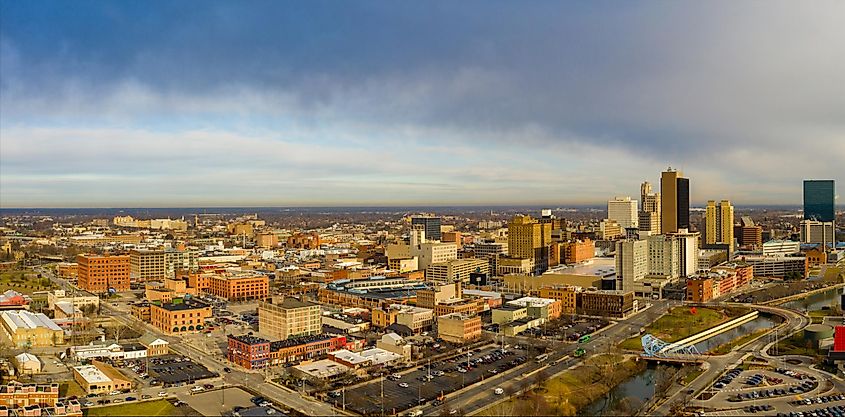 Toledo, a vibrant city on Lake Erie's western end, offers a unique blend of urban amenities and natural attractions. Embrace the city's artistic side without spending a dime by visiting the Toledo Museum of Art, renowned for its impressive collection of paintings, sculptures, and glass art. Stroll along the scenic Maumee River and enjoy the waterfront views. For budget-friendly outdoor fun, explore the Metroparks scattered throughout the city, offering hiking trails, picnic spots, and wildlife observation areas. Toledo also boasts an array of affordable local eateries, allowing you to savor the region's culinary delights without splurging. From art to nature, Toledo provides a cost-effective summer vacation with something to suit every traveler's interests.
Yellow Springs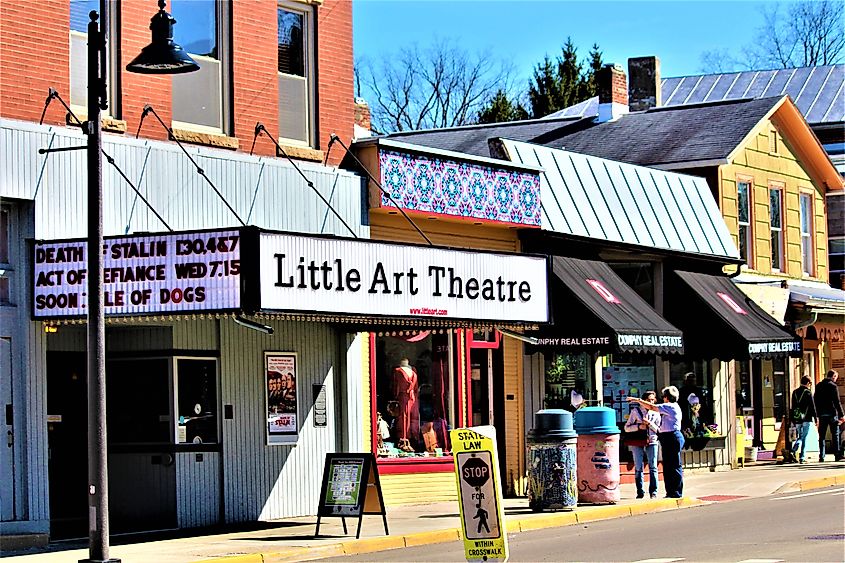 Nestled in a picturesque valley, Yellow Springs is a charming town known for its bohemian vibe and stunning natural attractions. Explore Glen Helen Nature Preserve, where affordable hiking trails wind through ancient forests, leading to the breathtaking Yellow Spring, from which the village takes its name. The John Bryan State Park is another budget-friendly gem, offering striking limestone cliffs and the opportunity for kayaking or fishing in the Little Miami River. The village's vibrant arts scene allows travelers to enjoy street performances, art galleries, and eclectic shops without spending a fortune. Affordable and cozy bed and breakfasts provide comfortable accommodations, ensuring that visitors can enjoy the essence of Yellow Springs without burning a hole in their pocket.
Kelleys Island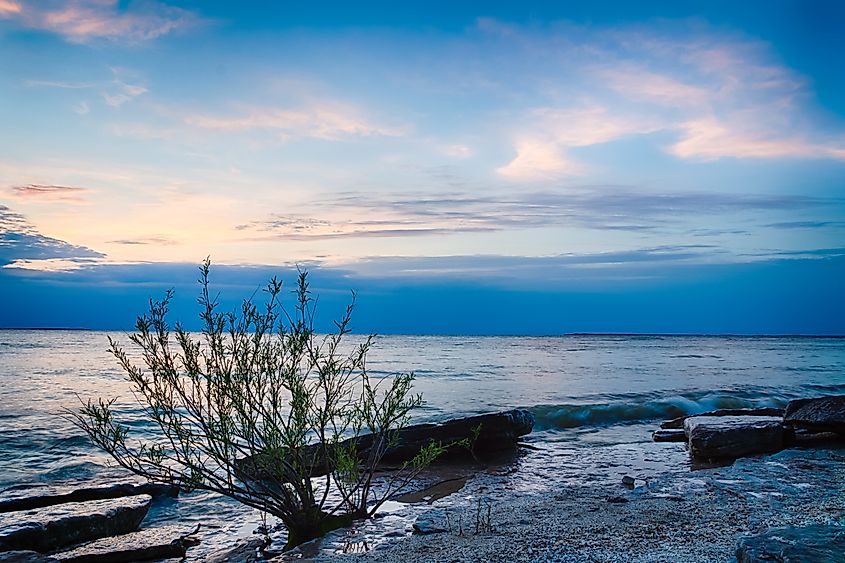 Kelleys Island, situated in Lake Erie, is a tranquil oasis teeming with natural wonders. For budget travelers, camping is an excellent option, as Kelleys Island State Park offers affordable campsites amid breathtaking scenery. Take a bike tour of the island's charming landscapes, which include majestic cliffs, tranquil beaches, and serene forests. The glacial grooves, etched into limestone ages ago, provide a fascinating glimpse into the island's geological history, and their exploration comes at no cost. When hunger strikes, opt for the island's pocket-friendly eateries serving fresh seafood and delectable local dishes. Kelleys Island offers a serene and budget-friendly escape from the hustle and bustle of everyday life.
Mohican State Park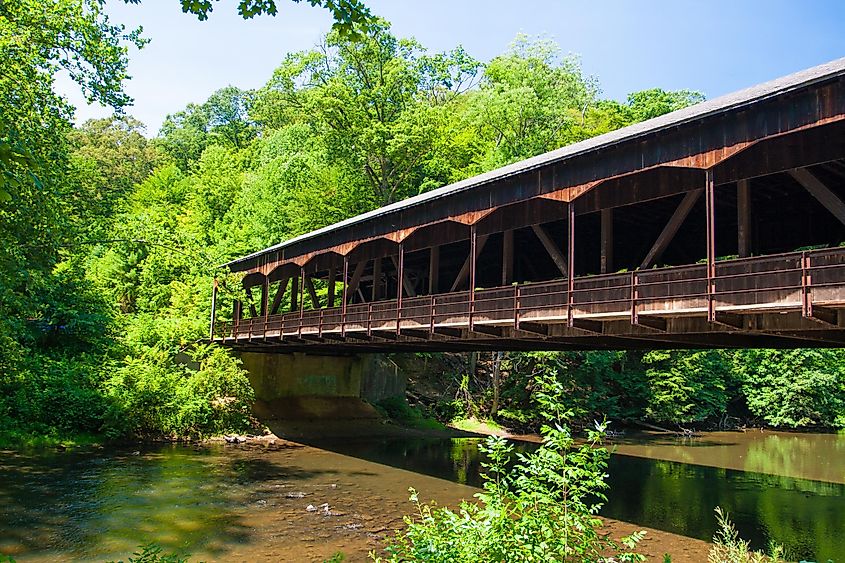 Nestled in the heart of Ohio, Mohican State Park beckons nature enthusiasts with its scenic splendor and abundant outdoor activities. For an economical vacation, camp under the starry sky at the park's affordable campsites. Explore miles of hiking and biking trails that meander through lush woodlands, leading to breathtaking waterfalls and mesmerizing vistas. Cool off in the clear waters of the Mohican River, perfect for canoeing and kayaking adventures. The park's abundant wildlife and birdwatching opportunities provide budget-conscious travelers with plenty of entertainment. Whether you seek solitude or outdoor adventure, Mohican State Park is a budget-friendly oasis where you can reconnect with nature without overspending.
Lakeside Chautauqua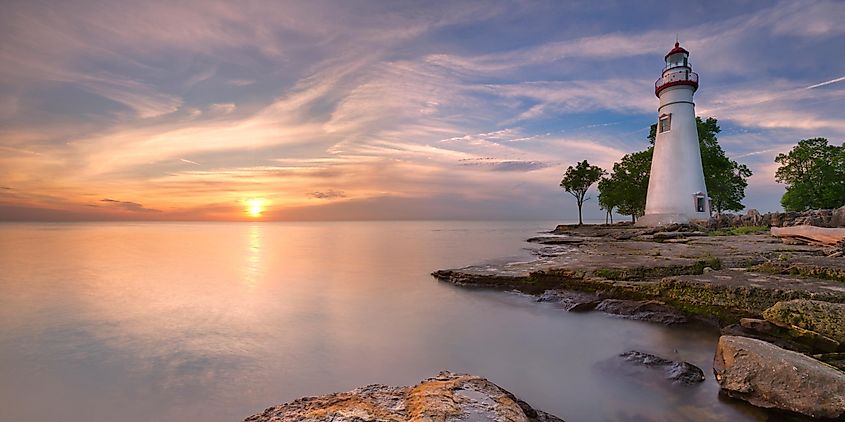 Situated on the shores of Lake Erie, Lakeside Chautauqua is a peaceful retreat offering a mix of nature and culture. While access to the Lakeside community requires a nominal fee during the summer season, the charm of this place lies in its serene surroundings and captivating events. Embrace the outdoors with a leisurely stroll along the lakefront or relax on the sandy beach without breaking the bank. Lakeside Chautauqua hosts numerous free or low-cost activities, including concerts, lectures, and family-friendly events. A budget-friendly accommodation option is to rent a quaint cottage or stay at one of the charming inns within the community. Lakeside Chautauqua is an ideal destination for those seeking a blend of nature and cultural experiences on a budget.
Akron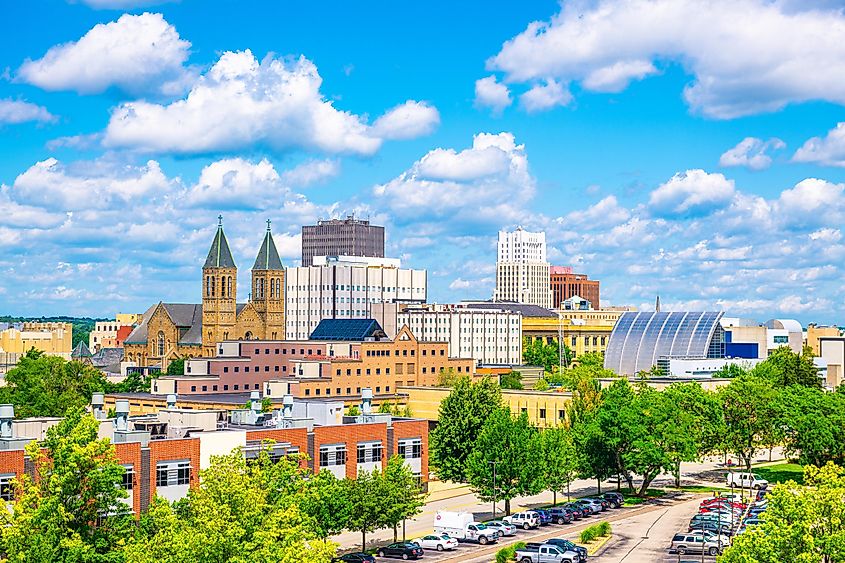 Akron, the "Rubber City" of Ohio, offers budget travelers a mix of urban delights and natural beauty. Head to the scenic Cuyahoga Valley National Park, which surrounds the city, providing an array of affordable outdoor activities, including hiking, biking, and picnicking. The Ohio & Erie Canal Towpath Trail offers an immersive journey through the park's lush landscapes and historic sites. While in Akron, explore the Stan Hywet Hall & Gardens, a stunning historic estate often hosting affordable events and concerts. Every Thursday, The Akron Art Museum offers free admission, allowing art enthusiasts to indulge in creativity without spending a dime. With an assortment of wallet-friendly accommodations and budget eateries, Akron invites travelers to experience the best of both worlds — the city's urban charm and the splendor of Mother Nature.
North Lawrence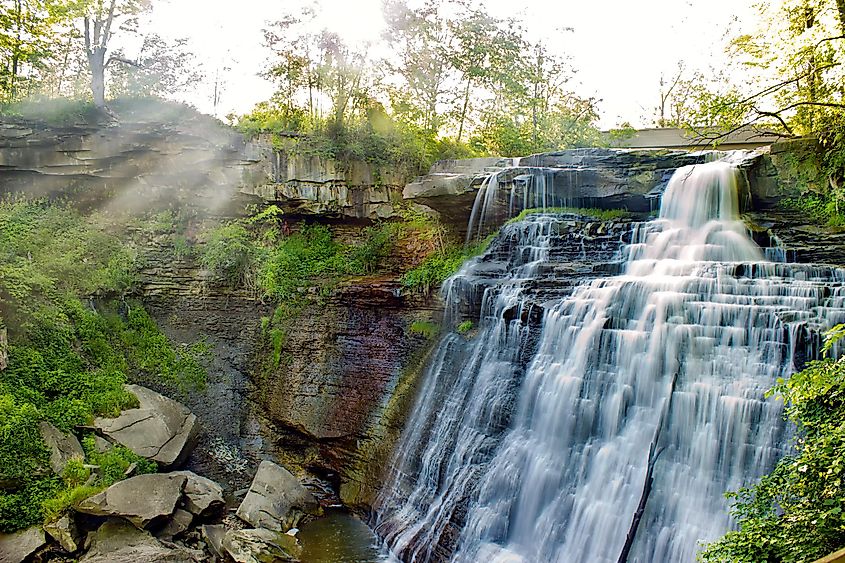 North Lawrence, a small village in Ohio, is an idyllic choice for a tranquil and budget-friendly summer vacation. Immerse yourself in the tranquility of nature at the Clay's Park Resort, offering affordable camping sites surrounded by scenic woodlands and a serene lake. Enjoy a day of swimming, fishing, or canoeing without breaking the bank. The village's proximity to the nearby Cuyahoga Valley National Park allows budget-conscious travelers to explore more natural wonders without additional expenses. North Lawrence provides a peaceful escape where you can unwind and reconnect with nature without straining your finances.
Marietta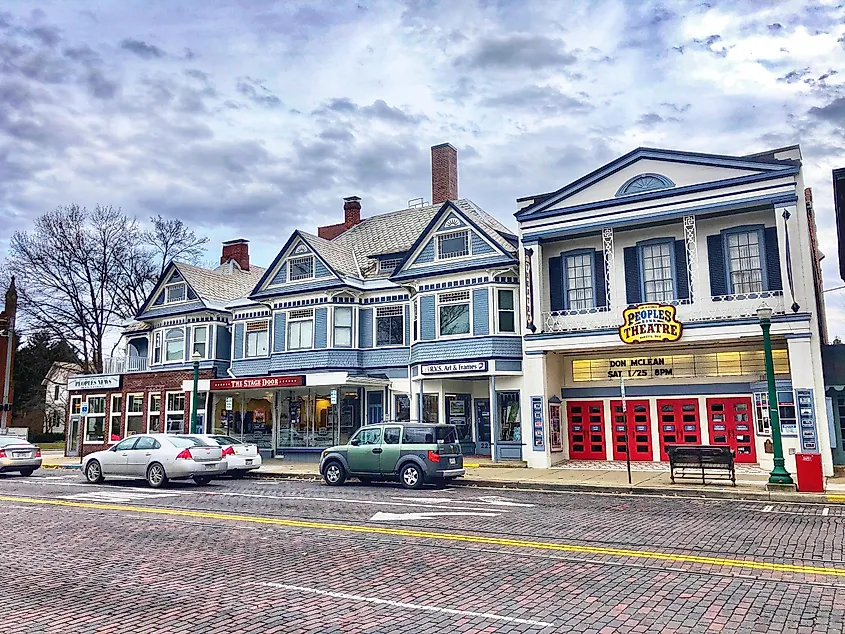 Nestled along the picturesque Ohio River, Marietta is one of the most beautiful cities in Ohio that exudes old-world charm and offers budget travelers an array of natural attractions. Explore the charming Marietta River Trail, boasting scenic river views and lush landscapes, ideal for an affordable hike or bike ride. Venture to Wayne National Forest, a short drive away, and discover a vast expanse of woodlands, providing budget-friendly opportunities for camping, birdwatching, and hiking. Stop by the Ohio River Museum for some interesting insights. The Campus Martius Museum offers an insight into the city's history and often hosts free or low-cost events for visitors. With affordable lodging options and pocket-friendly eateries, Marietta invites travelers to delve into the past while embracing the beauty of the Ohio River without breaking the bank.
Navarre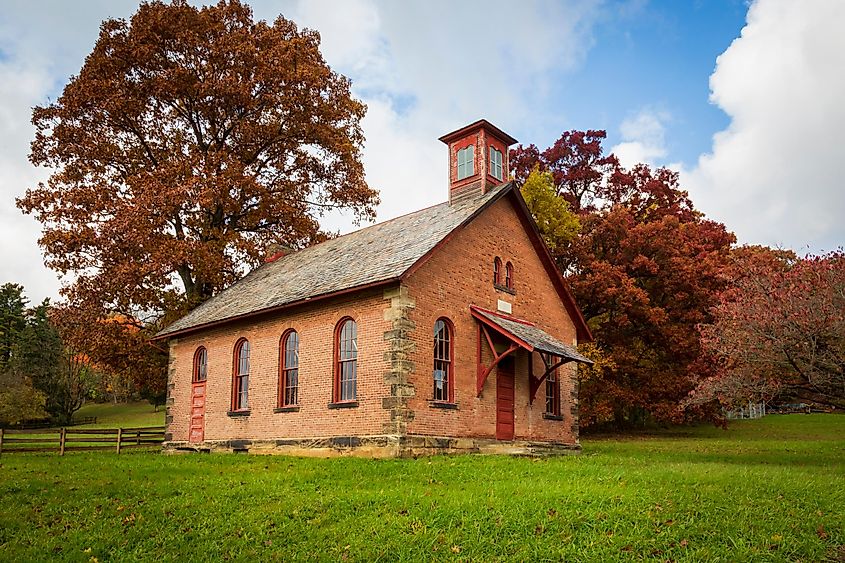 Situated amidst the rolling countryside of Ohio, Navarre is a peaceful village that offers budget travelers a simple and idyllic summer vacation. The picturesque Ohio and Erie Canal Towpath Trail's John Glenn Grove Trailhead winds through the village, providing an affordable opportunity for hiking or biking amid scenic landscapes and historic sites. Spend some time enjoying Baylor Beach Park. Navarre also boasts affordable bed and breakfasts and guesthouses, ensuring a comfortable stay without overspending. If you seek a tranquil escape from the hustle and bustle of everyday life, Navarre provides a budget-friendly haven where you can embrace the beauty of nature at its best.
Logan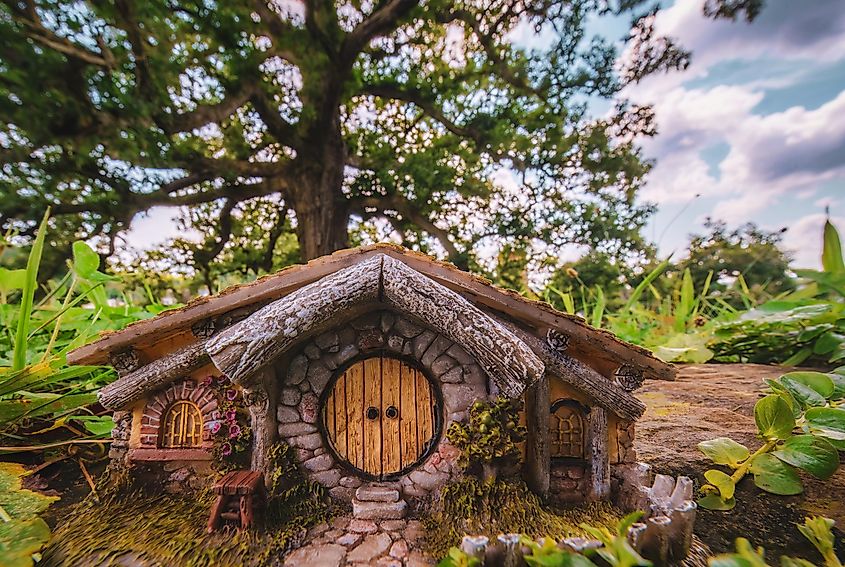 Logan, a picturesque town nestled in the Hocking Hills region of Ohio, is a hidden gem for nature enthusiasts seeking an affordable escape. Surrounded by lush forests, stunning waterfalls, and majestic cliffs, Logan offers a bounty of natural attractions that won't break the bank. Hocking Hills State Park is the crown jewel, providing free access to its awe-inspiring wonders like Old Man's Cave, Ash Cave, and Cedar Falls. Hike along the well-marked trails, breathe in the fresh air, and immerse yourself in the tranquility of this natural oasis. For budget-friendly accommodations, consider camping in the park or opting for cozy cabins that won't stretch your wallet. Also, visit Lake Logan State Park, where you can fish, swim, or rent a paddleboat at a reasonable cost. In Logan, the beauty of nature and affordability unite, making it a perfect destination for those seeking an unforgettable and budget-friendly getaway.
Discovering Ohio's Hidden Gems: A Budget-Friendly Retreat
Ohio is a treasure trove of affordable summer vacation spots that promise delightful experiences. From the serene island of Put-In-Bay, where one can explore historical monuments and revel in lakefront beauty, to the bohemian charm of Yellow Springs, offering artistic vibes amidst natural wonders, the state showcases a remarkable diversity of attractions. In Ohio, a vacation need not cost a fortune. The state's warm hospitality and abundant natural attractions create opportunities for memorable adventures that remain light on the pocket. From exploring cultural riches to immersing oneself in the Midwest's stunning landscapes, Ohio's budget-friendly summer getaways promise to leave an indelible mark on every traveler's heart. So, whether you're a nature lover, history buff, or art enthusiast, Ohio's affordable summer spots eagerly await your arrival for an enriching and pocket-friendly escape.