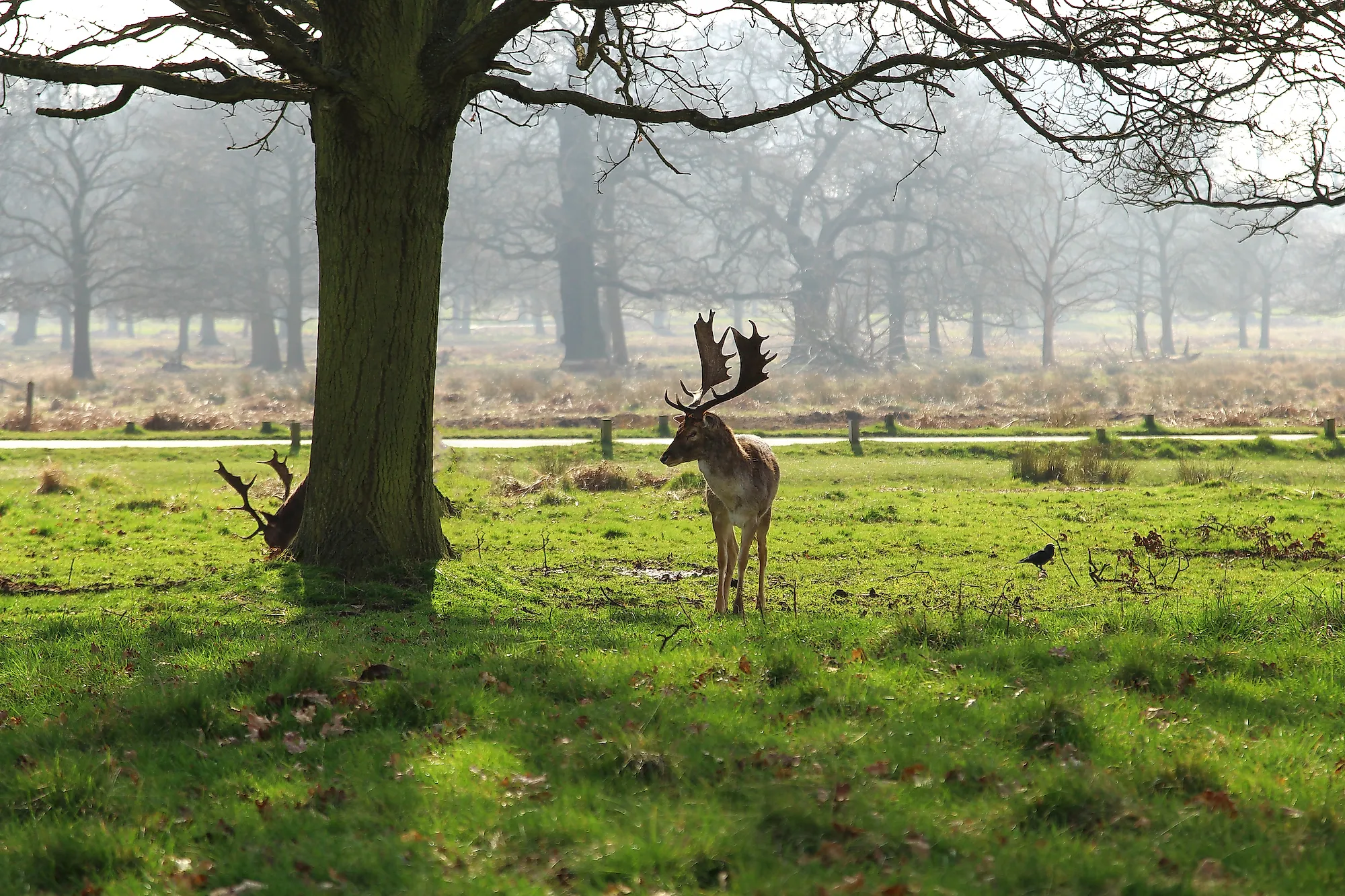 Richmond Park is located in the Richmond Upon Thames borough of London, England. It is the largest of all of London's Royal Parks, and is famed for its wildlife conservation. The park measures 9.5 square kilometers, and was originally established by Charles I, in 1625. At the time, it was simply a deer park, and the park is still known for having a strong deer population, though it has evolved since its original opening. 
The park is now a national nature reserve, as well as a Site of Special Scientific Interest and a Special Area of Conservation. It also holds a Grade I status on the Historic England's Register of Historic Parks and Gardens. 
Landmarks And Historical Sites At Richmond Park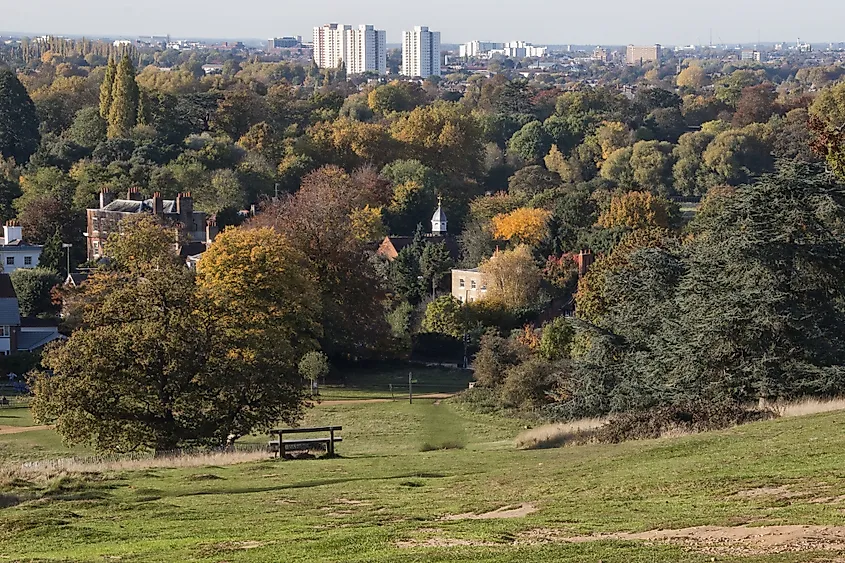 Under Charles I, a boundary wall was built surrounding the garden. This wall still stands (though it has been repaired) and is protected as a grade II historic English building. The wall also included six gates at the time of its construction: Coombe Gate, Ham Gate, Richmond Gate, Robin Hood Gate, Roehampton Gate and Sheen Gate.
Residences: Holly Lodge was originally built in 1723, under the name Cooper's lodge. It was renamed several times, but became Holly Lodge in 1993, and has remained under that name as of 2021. The Holly Lodge is now the home of the visitors centre and the park's administrative headquarters.Pembroke Lodge is another historical building in the park. In 1847 it housed Lord John Russell, who was the prime minister at the time. It was used as a residence for a few generations, but now serves as a restaurant which overlooks the Thames valley.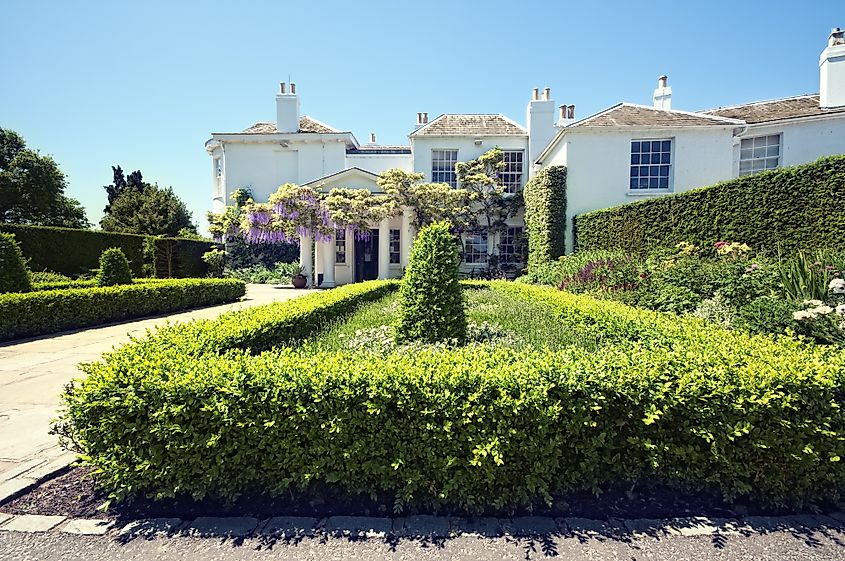 Thatched House Lodge is also significant as it housed the U.S. General Dwight D. Eisenhower in World War II. As of 1963, it became home for The Honourable Lady Ogilvy, Princess Alexandra.
White Lodge was built in 1730, and was a residence for a variety of Royal family members. Most notably, Prince Albert and the duchess of York (who became Queen Elizabeth I) resided there up until the 1920s. In 1955, the residence was converted to The Royal Ballet School. 
Wildlife In Richmond Park
Flora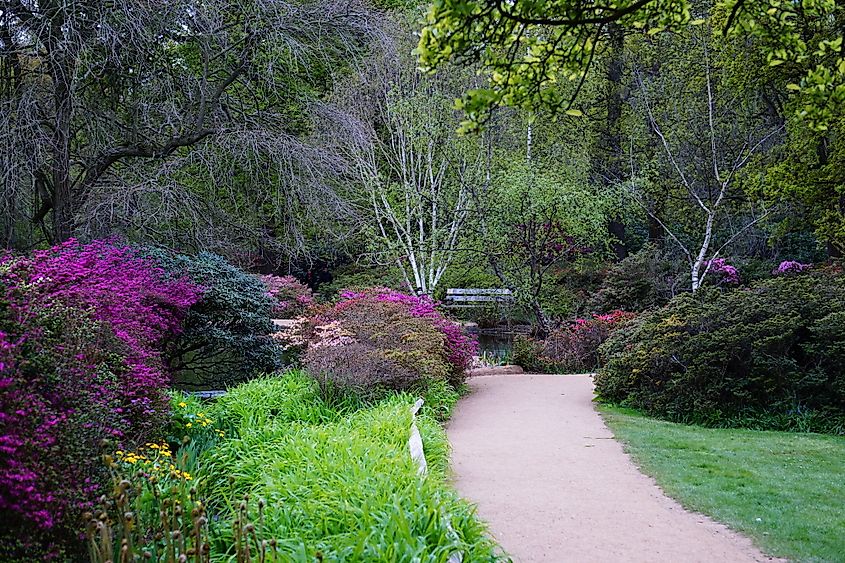 The park is an expansive green space of lawns and woodlands. It includes Sidmouth Wood, and a planted garden woodland by the name of Isabella Plantation. This plantation consists of various ponds and streams, and flowering plants such as  evergreen azaleas and camellias, which attract a large number of visitors in the spring. Another notable garden landmark is King Henry's Mound. This mound was listed on England's Historic site's list in 2020n, and it is thought to be a possible neolithic burial barrow. The mound itself is located within the gardens of the Pembroke Lodge. In general, the park has over 30 ponds, as well as Beverley Brook and Sudbrook. These small bodies of water serve as a drainage system for the park - which can experience considerable precipitation - and also provide drinking water sources for the wildlife in the park.
Fauna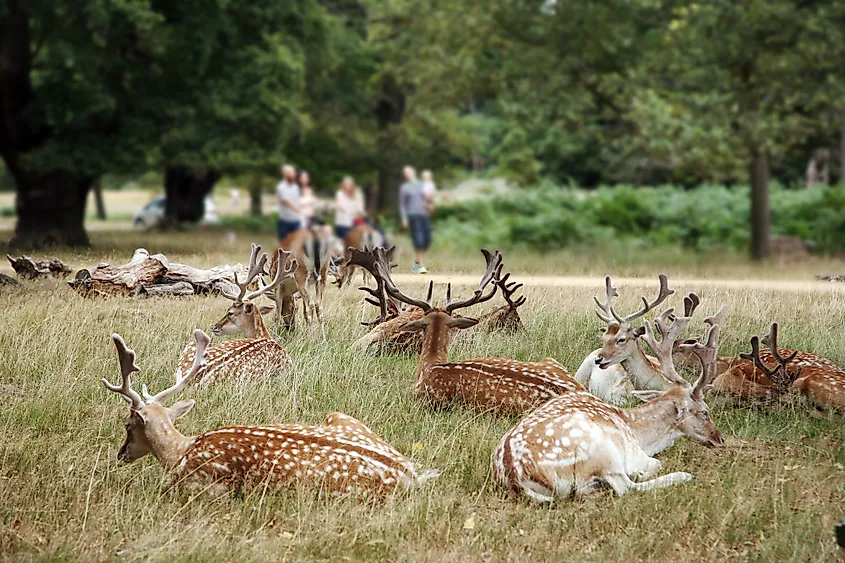 Most notably, the park is home to a large population of deer, which date back to the original creation of the park as a deer hunting ground. There are some 600 red deer and fallow deer which graze and live freely on the grounds. In order to maintain this limited population, an annual cull occurs, whereby some 200 deer are hunted and their meat sold to game dealers. The deer, however, are not the only animals in the park. They consist of small mammals such as rabbits and squirrels, as well as woodpeckers, ducks and a population of parakeets. The parakeets are not native to the area, but instead are thought to have come from released or escaped exotic pets.
It is estimated that roughly 5.4 million visitors choose to visit Richmond Park every year. The area is popular with English visitors and forgein tourists alike who come to experience the history, natural beauty, wildlife, and scenic views this Royal Park has to offer.